Madhyamik paper norms tightened
The seal on the packets of question papers would so long be broken in the office of the headmaster and the papers sorted before distribution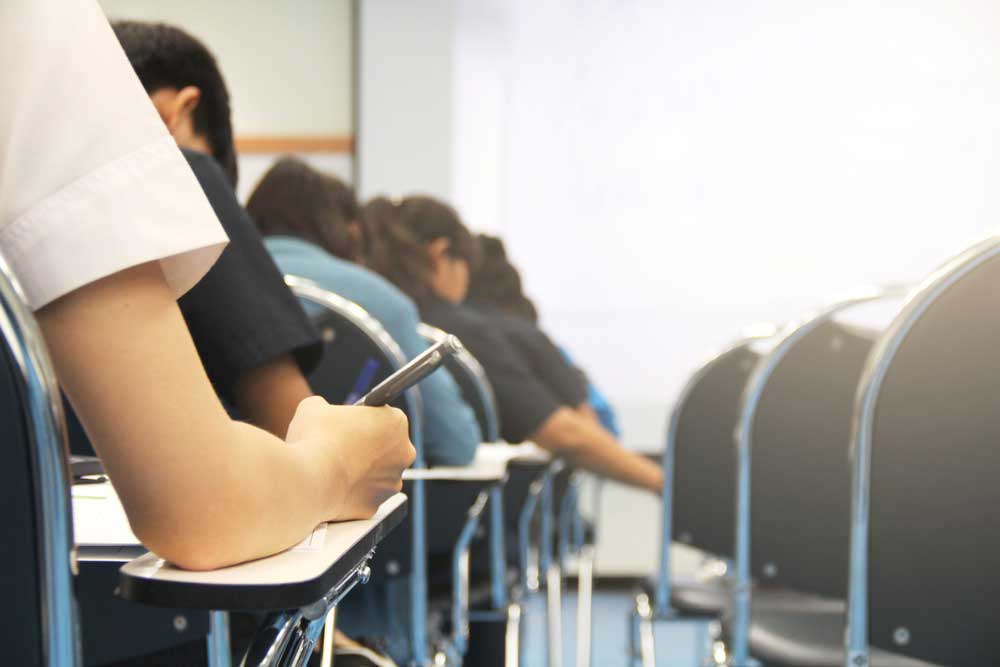 ---
|
Calcutta
|
Published 12.02.19, 07:45 AM
---
Madhyamik question papers will be unpacked in front of the candidates, shortly before the start of the exam.
Madhyamik 2019 begins on Tuesday with 10,64,940 students writing the examination.
The West Bengal Board of Secondary Education, which conducts the exam, spoke about the new rule related to distribution of question papers on Monday.
The seal on the packets of question papers would so long be broken in the office of the headmaster and the papers sorted before distribution.
"The sealed packets will now be opened by the venue superviser and additional venue supervisers in the examination hall in front of the students. The packets would be opened at 11.40am and the papers distributed by 11.45am," board president Kalyanmoy Ganguly said. The exam starts at noon.
During the 2018 exams, there were reports that the headmaster of a Jalpaiguri school had opened a sealed packet containing question papers 15 minutes before the scheduled time, triggering allegations of paper leak. The headmaster was accused of giving examinees a peek into the question papers before time.
The number of question papers in a packet will tally with the number of examinees in the hall from this year.
Teachers and non-teaching employees have been asked to switch off their mobile phones and deposit the devices with the head of the institution during the examination.
Only the venue in-charge, venue superviser and additional venue supervisers are authorised to use mobile phones at the exam venue. There had been reports of question paper leak on WhatsApp in 2017.
Examinees and their guardians can contact the board's control room for any exam-related queries.
The theory examinations begin on February 12 and will continue till February 22.
The number of examinees this year has dropped by 18,408 from last year. The percentage of girl students has, however, risen by 13.03 per cent.
DIAL FOR HELP
West Bengal Board of Secondary Education control room numbers

033-23213872, 23212278; 9051414111; 9903421199; 9051068548; 7001345321; 9874499820