Locket made BJP whip for women
The post of deputy leader in the Lok Sabha was given to senior leader and defence minister Rajnath Singh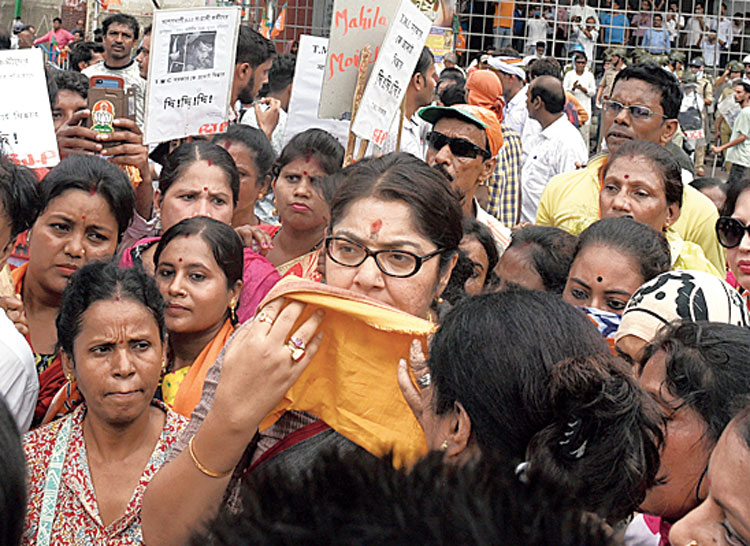 ---
---
The BJP on Wednesday gave shape to its parliamentary executive committee, appointing Hooghly MP Locket Chatterjee as a whip in charge of the party's women Lok Sabha members.
The post of deputy leader in the Lok Sabha after Prime Minister Narendra Modi was given to senior leader and defence minister Rajnath Singh.
BJP president Amit Shah who has been allotted the home ministry is widely believed to be the second in command after Modi in the government.
The appointment of Locket as one of whips in the Lower House was seen as a "consolation prize" for the fiery leader who was expected to be made a minister.
Locket was made one of the three whips to handle women BJP MPs. The other two are MPs Shobha Karandlaje (Karnataka) and Ranjanaben Bhatt (Gujarat).
A total of 18 whips were appointed to work under the BJP's chief whip in the Lok Sabha, Sanjay Jaiswal. The whips assist the chief whip in ensuring the presence of MPs in the House when important bills are taken up.
While Modi will be the leader of the Lok Sabha, union minister and Dalit leader Thawar Chand Gehlot was appointed the leader in the Rajya Sabha.
Railway minister Piyush Goyal will be the deputy leader in the Rajya Sabha.