Lesson in drawing lines for non-teaching staff
A student is not the same as one's child, lawyer tells school workers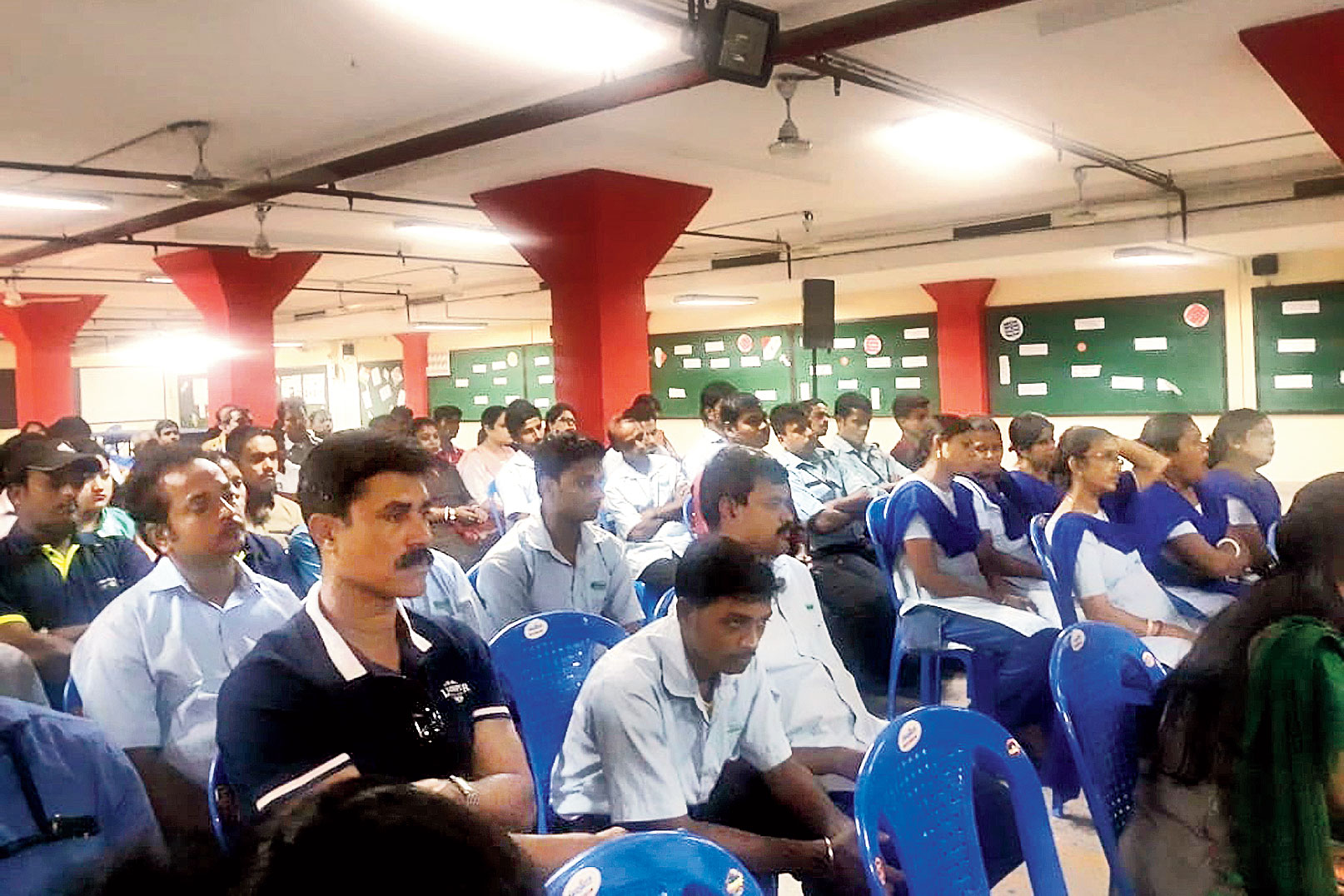 ---
---
Do not shower your attention on any schoolchild like you would your own and abstain from showing physical affection towards them, non-teaching staff at the two Apeejay schools were advised by a lawyer at a workshop on drawing the line between duty and over-familiarity.
The workshop on "Behavioural approach towards schoolchildren" was targeted at bus vendors, security and firefighting personnel and Group D staff at the Apeejay schools in Park Street and Salt Lake.
"When you see a child, you have to control your emotions and not express your love and affection by touching the child. The social structure now is such that you cannot show the same affection and embrace or caress a child like you would your own son or daughter," said Avantika Sanyal, a criminal lawyer practising in the high court.
Avantika and her team from the National Bureau of Human Rights and Legal Research conducted the three-hour session for 75-odd workers, including female staff members who interact with children on a regular basis.
"The non-teaching staff need to understand how susceptible and vulnerable these children are and how their conduct should be when interacting with them. They wouldn't dare misbehave or even unknowingly do something that is inappropriate if they know the risks and consequences. The idea is to make them aware of them," said Reeta Chatterjee, principal of the Apeejay schools.
Whether it is the helper who assists a child board the school bus or the guard at the entrance, non-teaching staff are among the first people that he or she gets to meet on stepping out of home.
Avantika briefed the participants on the Pocso (Protection of Children from Sexual Offences) Act, 2012, and explained what can be construed as sexual harassment or assault when in close contact with a child.
She said school workers must be particularly careful about adhering to the dos and don'ts of their conduct near school toilets, which aren't under CCTV surveillance. "Before a child enters a toilet, the help should check that nobody is inside, another staff member or maybe an older student."
In the classroom, a member of the non-teaching staff should avoid being alone with a child, Avantika said.
The session on appropriate and inappropriate behaviour was conducted by Animesh Sanyal, another criminal lawyer. "You have to behave like a robot," he told the participants.