Lay-off plan for CTC
Number of trams in the city has dwindled to 60 from around 250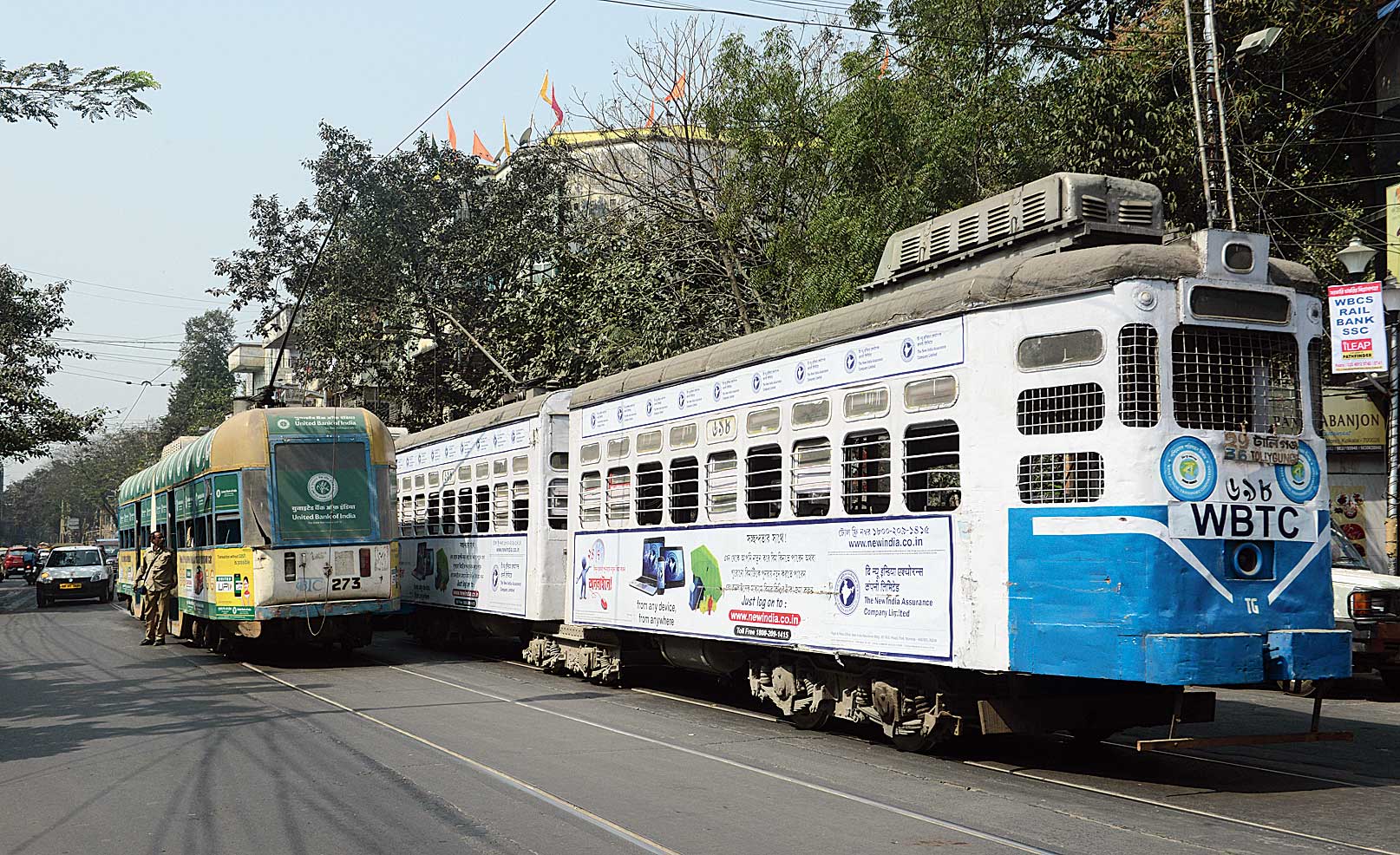 ---
|
Calcutta
|
Published 18.12.18, 07:53 AM
---
Employees of the cash-strapped tramways corporation are likely to be offered an early retirement scheme (ERS), which if refused would invite transfer to any corner of Bengal.
The number of trams in the city has dwindled to 60 from around 250, rendering several posts in the Calcutta Tramways Company (CTC) redundant.
The government now pays Rs 860 crore as subsidy to the transport department every year and three-fourth of the amount is spent on salaries, officials said. The administration has now refused to shell out more than Rs 700 crore.
CTC employees were offered a fourth round of VRS (voluntary retirement scheme) in November. Employees aged 50-59 qualify for VRS but under ERS, the age bracket has been widened and the offer would be made to those aged over 45.
Employees who refuse the severance package may be transferred to any department anywhere in Bengal.
The finance department is going through the proposal, after which it will draw up a list of around 500 CTC employees on the basis of performance, including number of trips completed against the target, who will be offered ERS. "The ERS will initially be aimed at the tramways. But gradually, we will spread the net to other corporations as well," a transport official said.
The five state transport corporations have over 15,000 employees, including 4,800 contractual staff. The government now proposes to lay off staff and make way for contractual employees, who are younger and cheaper.
"In the new order, one permanent employee can make way for around three contractual employees. So while the overhead cost would be reduced, returns from running buses on more trips would increase," an official of the finance department said. "Commuters, too, would benefit with more buses available."
ERS and VRS could help bring down the number of employees per bus from 12 to around five, which is the national ratio for most transport corporations, sources said.
The first round of VRS had been partly funded from a land monetisation scheme. This time the Asian Development Bank (ADB) has offered a loan.
"The ADB has offered Rs 250 crore for VRS to around 1,200 employees. We have now released Rs 112 crore for VRS to over 500 employees across transport corporations," the finance official said.
Consultancy firms such as Ernst & Young, hired by the Left, and KPMG, engaged by the Trinamul administration, have advised staff strength "rationalisation" as one of the steps for efficient running of the transport department.