Lateral entry plan rolls in Bengal government
The initiative of bringing in private-sector experts was aimed at running the cell in a way the private sector is managed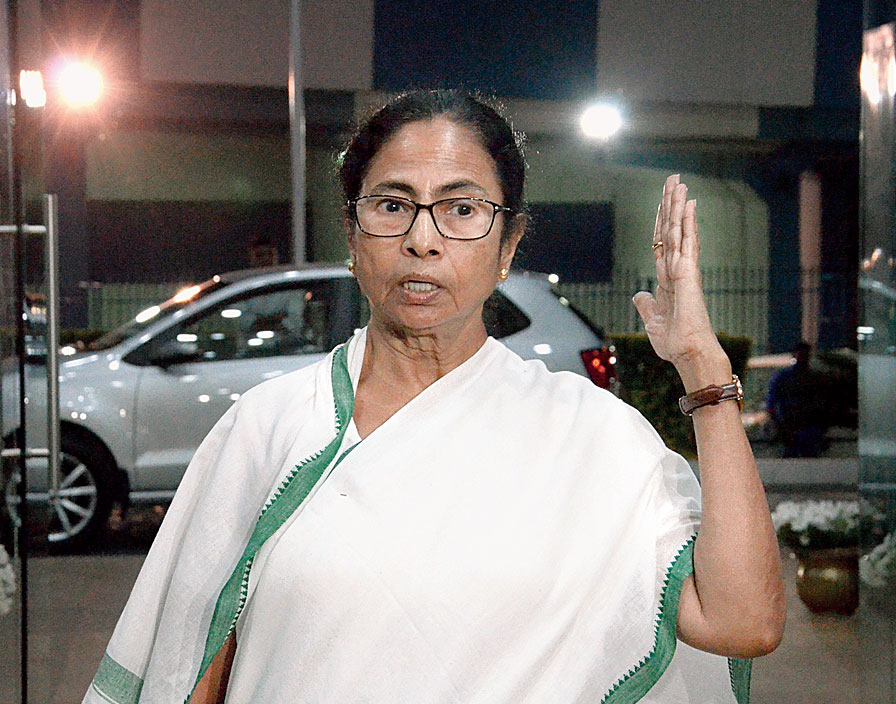 ---
|
Calcutta
|
Published 02.11.19, 09:12 PM
---
The Mamata Banerjee government is set to appoint 10 specialists in the chief minister's grievance redress cell on contract in the first such lateral entry into the Bengal administration.
"More than 150 professionals were interviewed for the positions after the Puja holidays. The successful candidates will be called up soon to join the chief minister's redress cell. They will monitor the process of addressing the complaints lodged with the cell," said a senior official.
Sources said the government was keen on professionals with experience in handling grievances in private companies, especially in fast-moving consumer goods (FMCG) firms.
"The government wants the cell to work in a professional manner so that people get relief after lodging complaints. The government wants professionals with experience of handling grievances, like those in private companies. The response from private-sector employees has been very encouraging. Professionals from companies like Deloitte India appeared for the interview," said another official.
The experts, officials said, would get Rs 1.25 lakh per month as remuneration on average. This is equivalent to the pay of joint secretaries. Senior officers of the state civil service usually hold such posts.
The job profile of the experts — who would be recruited on two-year contracts — will be similar to those of senior WBCS officers. So far, WBCS officers have been handling responsibilities in the cell and inclusion of specialists was felt necessary as the number of complaints have increased exponentially since the Lok Sabha polls this year, sources said.
"The cell is flooded with complaints since the Didi Ke Bolo initiative was launched. In the first few weeks, about 1 lakh complaints reached the cell. The experts are expected to handle the process of giving relief to the complainants more efficiently," said an official.
Sources said the initiative of bringing in private-sector experts was aimed at running the cell in a way the private sector is managed.
"In the government, everything takes time. But the
top brass of the government wanted the cell to run differently. Private companies get hundreds of complaints everyday from customers. They have a system in place to handle the complaints. The government wanted a similar system in place in the cell," said a bureaucrat.
Although the initiative is the first of its kind in Bengal, it is not so at the Centre, which has already rolled out a process to recruit 40 private-sector experts in various ministries.
The Niti Aayog had in 2017 recommended induction of private-sector experts at the middle and senior levels in the government to bring in fresh talent and augment manpower availability.
A section of officials, however, wondered whether the move would yield desired results. "Can a private sector expert handle more grievances than a block development officer, who implements at least 35 to 40 government projects in rural areas?" asked a WBCS officer.
A senior bureaucrat said the success of the initiative would depend on whether the experts would be allowed to work independently.