Involve kids with special needs in activities
Empathy & inclusion must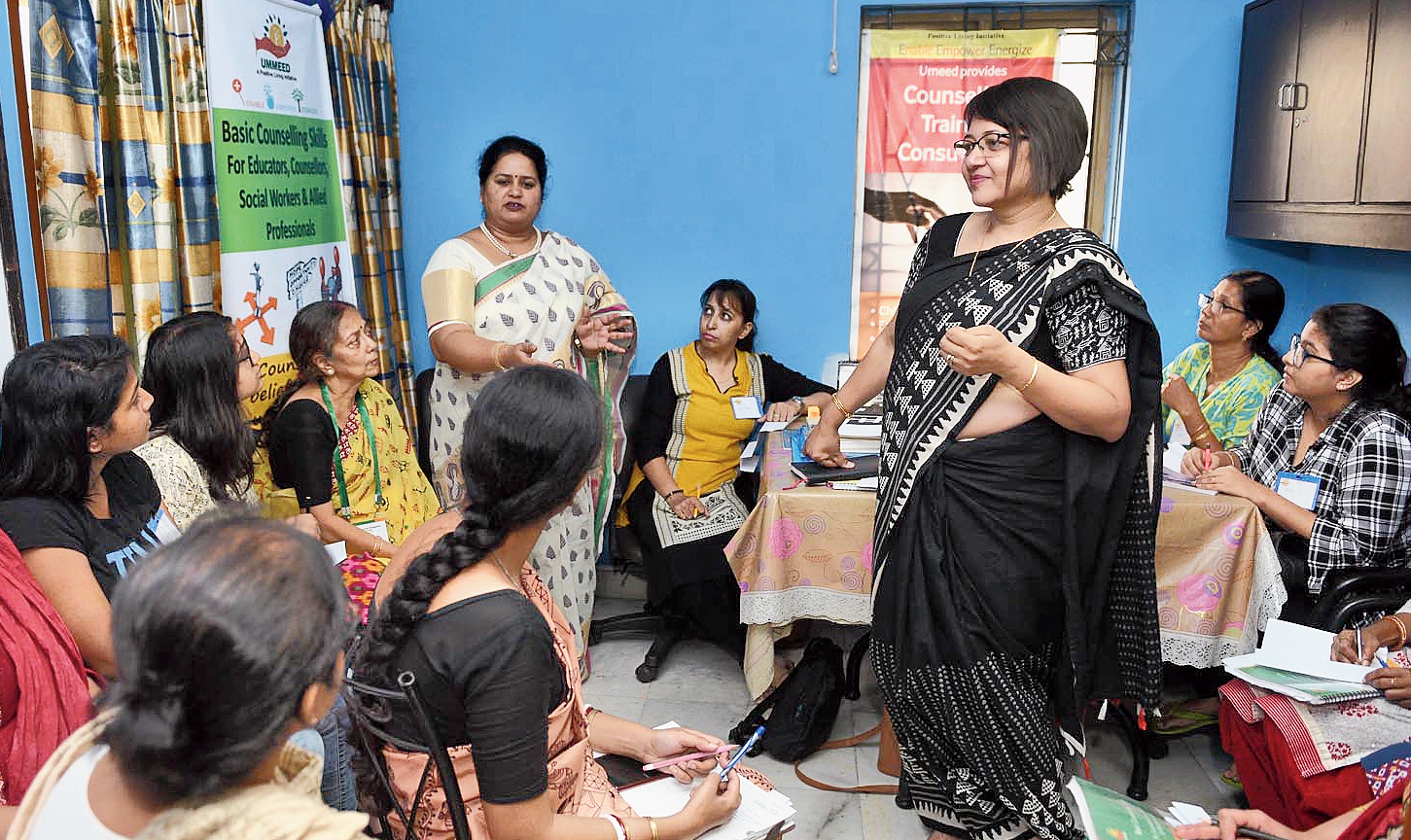 ---
|
Calcutta
|
Published 09.08.19, 08:28 PM
---
Children with disabilities do not only need academic support and concession in exams but also social inclusion in the form of a chance to participate in concerts, play games together and be invited to birthday parties more often.
Teachers should actively involve and engage such children in class to create in them a sense of belonging and highlight their abilities and strengths instead of isolating them, counsellors advised at a session on understanding behavioural issues of children with disabilities.
"The social and emotional needs of children with special needs are extremely critical. Inclusion does not mean giving admission to a child with special needs and assigning a special educator to attend to her or granting exemptions in exams alone. A school should not feel content just doing these," said Salony Priya, a psychologist, told schoolteachers and students at Ummeed counselling and consulting centre on Friday.
Priya said children with special needs were often "teased" in class and that made them feel more left out. She suggested planning class activities that would highlight the abilities and strengths of a child with learning disabilities.
"Other children in the class should be taught empathy and there should be peer support for the child with special needs. Teachers should organise board games where this child will also be able to play with a few others and not sit outside the playground because he is slow," Priya said.
Resource persons addressing the group said schools should be more collaborative in their approach and special educators should have some training in basic counselling to address the needs of children better.
Several schools now take in children with learning disabilities or autism and teachers should be equipped to identify their challenges and help them.
Special educators shared a checklist of assessment for learning enhancement programme whereby teachers can assess the child in listening, speech, reading and writing and computer skills. In writing, there are certain parameters such as ability to follow an instruction, in speech ability to express needs and in writing ability to copy from the board.
"Such assessment does not happen in a day but takes about a month and has to be done discreetly so that the student does not understand," said special educator Meena Basu.
Basu also spoke about children who do not have special needs but face certain difficulties. "These are invisible disabilities that normally go unnoticed until the child comes to middle school. In middle school, parents are then in denial and often end up putting the blame on the teacher alleging they are not taking interest in the child," Basu said.