Injured with knife for lewd remark protest
Police have arrested the accused, Gouranga Mohanta, and are in search of two other members of his family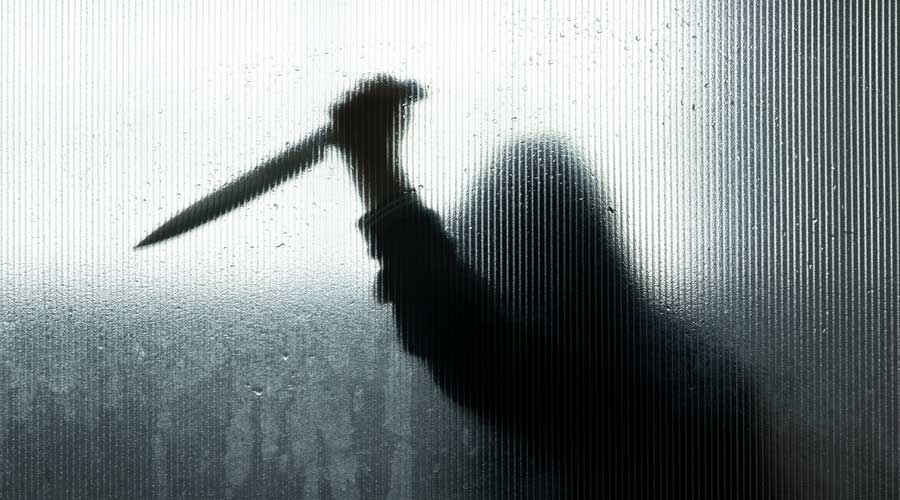 Representational Picture
File Picture
---
Raiganj
|
Published 27.06.22, 03:05 AM
|
---
A homemaker and her son were allegedly stabbed and injured by a local resident in Balurghat, the headquarters of South Dinajpur district, on Saturday night for protesting against his lewd remarks at girls.
Police have arrested the accused, Gouranga Mohanta, and are in search of two other members of his family.
The injured Swapna Sarkar Mohanta and her son Shirshendu, who  were under treatment at a local hospital, were released on Sunday afternoon.
Sources said Gouranga, a trader and resident of Mohantapara, a locality in ward I of Balurghat town, would pass lewd remarks at some local  girls. On Saturday night, he again did the same.
This made Swapna her son Shirshendu protest. They asked Gouranga to abstain from such remarks. This led to an altercation and Gouranga was joined by Biswachandi and Rocky, his nephews. 
Sources said that suddenly Gouranga ran into his house, came out with a knife and stabbed the 50-year-old Swapna and her 21-year-old son in their abdomen. Swapna, while trying to resist the attack, also sustained deep cuts on her hands.
Gouranga and his nephews fled the spot. Locals rushed the mother and the son to the super-specialty hospital for treatment.
Later at night, they filed a complaint at Balurghat police station against Gouranga and the two nephews.
"We acted on the complaint and initiated a search. Gouranga Mohanta, the principal accused, has been arrested.  Our officers are in search of the two others," said Santinath Panja, inspector-in-charge of Balurghat police station.
Shirshendu said he and his mother were attacked because they spoke up against the lewd remarks. "We want exemplary punishment for the accused. Many women and girls living in our locality have faced humiliation because of him (Gouranga)," he said.
Pintu Das, the local civic councillor, said he has spoken to police and has sought appropriate legal steps.
"We have also appealed to the residents to maintain peace in the area," he said.
'Murderer' killed
Our Correspondent: Dinesh Barman, 70, of Jalpaiguri town who along with his family members were accused of murdering a local youth last year, was allegedly bludgeoned to death by members of the victim's  family on Sunday afternoon.
Dinesh's wife and son have also sustained injuries.
Sources said on August 26 last year, Raja Basak, 28, was hacked to death, allegedly by Dinesh and his family members for an allegedl extramarital affair involving the youth and a relative of Dinesh.
Dinesh had been arrested but released on bail two months ago.