Injured NRS intern stable
He will need medication to prevent convulsions in the future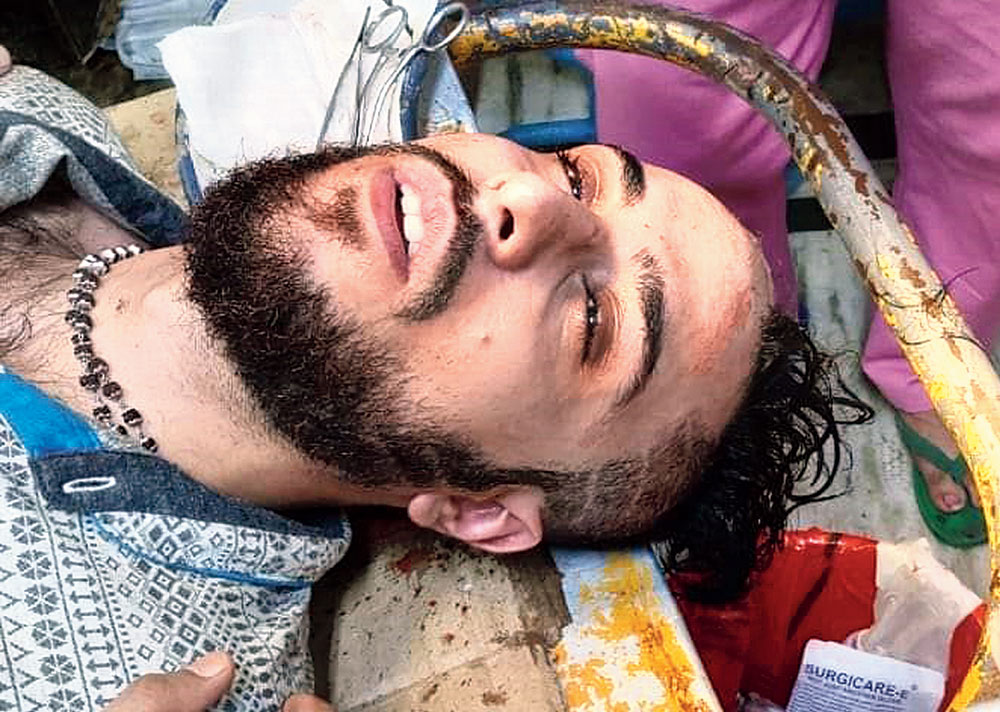 Paribaha Mukhopadhyay after the attack on Monday night
A file picture
---
Calcutta
|
Published 13.06.19, 02:29 AM
|
---
Paribaha Mukhopadhyay, the assaulted junior doctor who underwent a skull surgery on Tuesday, is stable but will need medication to prevent convulsions in the future.
"He is stable and will be shifted from the intensive therapy unit to a high-dependency ward on Thursday," said an official of the Institute of Neurosciences (INS) in Mullickbazar, where he underwent surgery on Tuesday.
Mukhopadhyay, son of a retired primary school teacher and an anganwadi worker from Howrah's Domjur, will be kept under observation for around a week at the hospital. "He is fine now but there is a chance of infection and future convulsions," said a doctor treating him.
"Mukhopadhyay had one episode of convulsion after being hit in the head early morning on Tuesday. Future convulsions could not be ruled out and Mukhopadhyay would need medication to prevent them," said the doctor.
But the NRS intern, who was hit by a blunt object that dented the right frontal lobe of his skull, was not short of spirit.
"He is raring to go. He said he wants to get out as soon as possible and finish his internship," said the official.
Mukhopadhyay was taken to the Mullickbazar hospital around 3.20am on Tuesday. A CT scan revealed he had suffered a depression fracture in the right frontal lobe of the skull. The surgery to fix the dent and clean the surrounding wound started around 3.30pm and went on for about two hours.
The tubes have been removed from his body and he could eat with his hands on Wednesday. He also met a series of visitors that included his relatives and Bengal health secretary Rajiva Sinha.
Sinha apparently told him that he had become famous overnight.
"I don't want to become famous. I just want to get out and finish my internship," a hospital official quoted Mukhopadhyay as replying.