Indian Bison strays into tea garden
The animal is yet to be steered back to the forest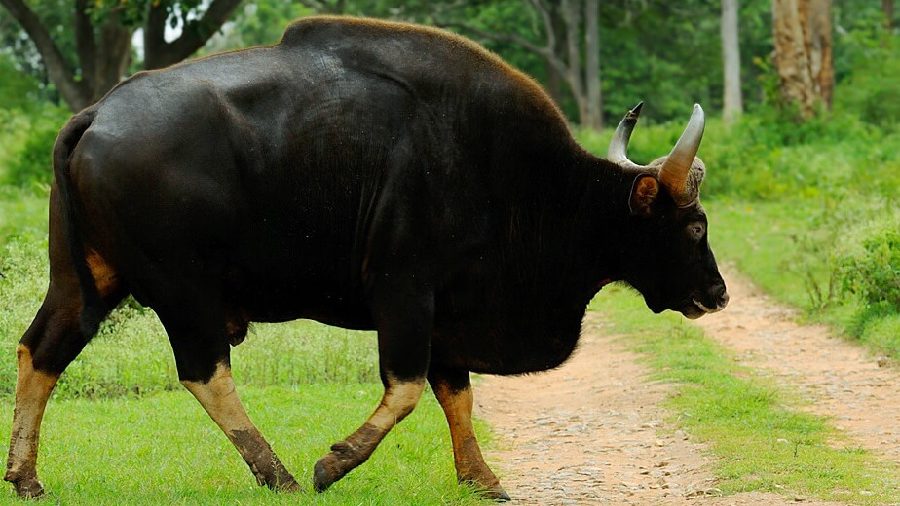 ---
Jalpaiguri
|
Published 19.01.23, 03:41 AM
|
---
A wild gaur (Indian bison) strayed into a tea estate in Jalpaiguri district on Wednesday morning, prompting the workers to flee the plantations.
The animal is yet to be steered back to the forest.
Sources said the gaur had entered the plantation of Bhagatpur tea estate in Nagrakata block from the neighbouring Diana forest in the morning.
Some workers spotted the animal, moved to a safer distance and informed the management representatives who in turn passed on the information to foresters.
Soon, teams from the wildlife squads in Khunia and Malbazar rushed to the tea garden. Nagrakata police also arrived.  
Hundreds of onlookers gathered to catch a glimpse of the animal. Also, as the gaur made some movements, a section of people even pelted stones at it.
The presence of a crowd made it tough for the foresters to steer the animal back to the forest. It walked out of the tea bushes and went into a bamboo plantation.
Even then, foresters made an attempt to nab it but the animal chased their car. A forest staff, who was on the vehicle's hood, fell and suffered minor injuries.
Later in the afternoon, the animal entered the adjoining Gathia tea estate