In memoriam: Shyam Sundar Mitra
BK Block (1936-2019)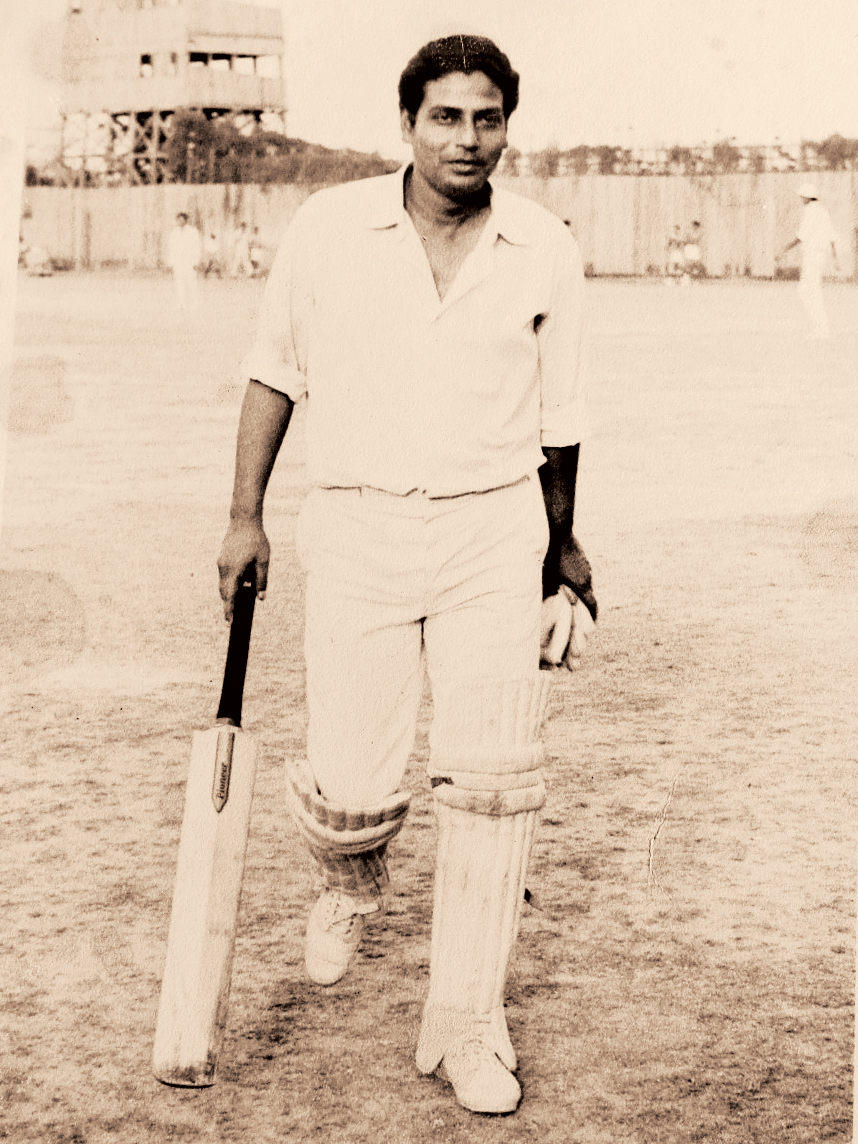 ---
|
Calcutta
|
Published 19.07.19, 10:49 AM
---
Shyam Sundar Mitra, acknowledged to be among the greatest batsmen from Bengal to strap on the pads between Pankaj Roy and Sourav Ganguly, breathed his last on June 27. He was 82.
A resident of BK Block, he was unwell since February. On June 25, he was admitted to a private hospital with chest infection where he succumbed in two days. He is survived by his wife Jayanti, son and daughter.
Mitra played 59 matches in his first-class career spanning 1958-59 to 1971-72, scoring 3058 runs at an impressive average of 50.13. He scored seven centuries and 17 fifties, his best being a knock of 155. He was a useful part-time bowler too, taking 15 wickets, with his best spell being 4 for 16. He was a Mohun Bagan player almost all through his career, being conferred the Lifetime Achievement Award by the club in 2017, and had also captained Bengal, for which he was given the same award by the Cricket Association of Bengal in 2009.
He was known to be a steady bat. Watching him score a century while trying to avoid outright defeat against Bombay (as Mumbai was called then) in a Ranji Trophy semi-final at Eden Gardens was a young Sunil Gavaskar who mentioned that innings in an article he wrote in 1982. "The poise and the calm with which he ticked off those runs was a lesson for a youngster like me, who was coming up at that stage.... What was most impressive was the unhurried way he seemed to play, the unhurried way he seemed to move between the wickets…," the Little Master wrote.
"When someone regretted never having seen my father (Pankaj Roy) play he used to tell the person to go and watch Shamuda in action, so sound he was technically," reminisces former Test player and the Bengal legend's son Pranab Roy, who first saw Mitra at the age of seven. "It was 1963. Our family was accompanying the team on a trip to Hyderabad for a Ranji match. He used to bowl medium pace then."
Pranab, a resident of CL Block, later went on to play against him. "Though he had hung up his Ranji boots, he was still playing for Mohun Bagan when I started turning out for Bengal."
"Shamuda, along with P.C. Poddar, Chuni Goswami and Ambar Roy, were the mainstay of Bengal cricket in the 60s and early 70s. We used to call him a wall, for his rock-solid batting. The sweet spot in his bat would always have a deep reddish tinge as proof of how frequently the ball hit the bat there. Unfortunately, he never got picked to play for India because of internal politics," recalled Rajat Subhra Chatterjee, a CD Block neighbour who had represented East Bengal and also watched a lot of Mitra's batting from the stands.
"Mohun Bagan was my father's life. Possibly it is because of that he never got to play for India. Yet he never brooded over it," says daughter Sumitra Roy. According to his contemporaries, Mitra had been asked to play for Sporting Union, which was headed by the then national selector from Bengal. His repeated refusals, it is believed, cost him an India call-up.
Pranab talks highly of Mitra's onside play. "Anything pitched on leg or leg and middle stump would be neatly placed on the onside for runs. True the ball would not make it to the boundary as frequently as one is used to seeing today because the bats then were not what are now yet his placement was a pleasure to watch."
One match he particularly recalls was a 1963 Ranji Trophy quarter-final in which the Hyderabad attack featured the West Indian pace bowler Roy Gilchrist. "There was a lot of heat over the match as Gilchrist had said he would send half of the Bengal team to hospital and even while choosing the ball had tested its bounce wondering if it was hard enough to break Pankaj Roy's head. My father scored centuries in both innings, Mitra scored 98 and Bengal defeated Hyderabad."
Explaining Gilchrist's presence in regional teams, Chatterjee said it was a move by the Indian cricket board to help batsmen get used to fast bowling. "Four bowlers had been brought over from the West Indies and distributed among four teams — Gilchrist played for Hyderabad, Lester King for Bengal, Charlie Stayers for Bombay and Chester Watson for Delhi. In another five-day exhibition match in 1961, in aid of the National Defence Fund, Gilchrist had indeed broken Shamuda's wrist and hit Ramnath Kenny's elbow."
Mitra worked for Tata Iron and Steel Company from where he took voluntary retirement in the mid-90s. By then he had settled in Salt Lake, in 1986. "My father preferred to stay away from the limelight. He used to watch current players bat in helmets and say how in their time they faced fast bowlers with cloth caps. But he liked Brian Lara," said Sumitra.