Illegal stone quarries in two blocks of Purulia district cause pollution
Leaders & mafia in collusion: villagers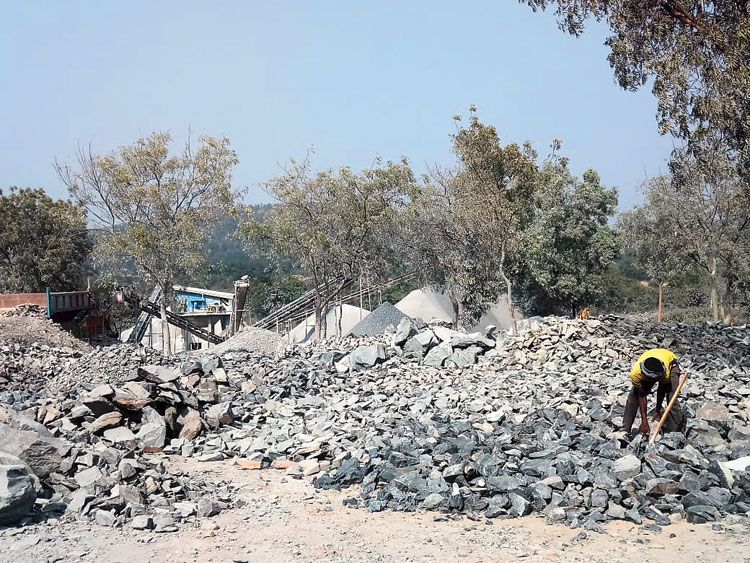 ---
|
Purulia
|
Published 24.02.20, 07:17 PM
---
Several unauthorised stone quarries are operating in two blocks of Purulia district close to Jharkhand border, triggering dust and sound pollution and damage to homes.
Villagers said a section of local Trinamul Congress leaders and officials were in cahoots with around 40 quarries and crushers in the Barabazaar and Balarampur blocks.
Local people said they were fed up with stone dust and noise of blasting at the mines.
"We wrote to the chief minister and the district administration seeking their intervention but nothing has been done. We are suffering from breathing problems because of stone dust and our mud houses have developed cracks because of blasting at the quarries," a villager said requesting anonymity.
Sources said most of the unauthorised stone quarries were run by mafia from Jharkhand and backed by a section of local Trinamul leaders.
"The local block administration, ruling party leaders and police are hand-in-glove. How can stone quarries be run without the connivance of the administration and police?" asked a villager.
The boulders are processed in stone crushers operated illegally and then transported to Jharkhand. The pollution from stone dust is maximum while they are crushed in machines.
The villagers have said the state government is losing revenue as the quarries are unauthorised.
A Trinamul zilla parishad member from Barabazaar, Sunita Singh Malla, admitted existence of unauthorised stone quarries but denied that her party was linked to the illegal operations in any manner.
"Most of the stone quarries have come up on forest land and we have urged the administration to take steps to shut the mines. None of our party workers is involved in the illegal activities," she said.
Forest minister Rajib Banerjee said his department was planning to set up a dedicated force to check illegal tree felling, smuggling of logs and animal skins and other illegal activities on forest land. "I will inquire into illegal operations in Purulia," he said.
The block land and land reforms officer in Barabazaar, Samarjit Banerjee, declined comments on the issue.
Barabazaar block development officer Shouvik Bhattacharya said he would inquire into the illegal quarries.