IAS crunch reason for Rajeev posting
Rajeev Kumar, who is facing a CBI probe in connection with the Saradha scam, was given the posting on Thursday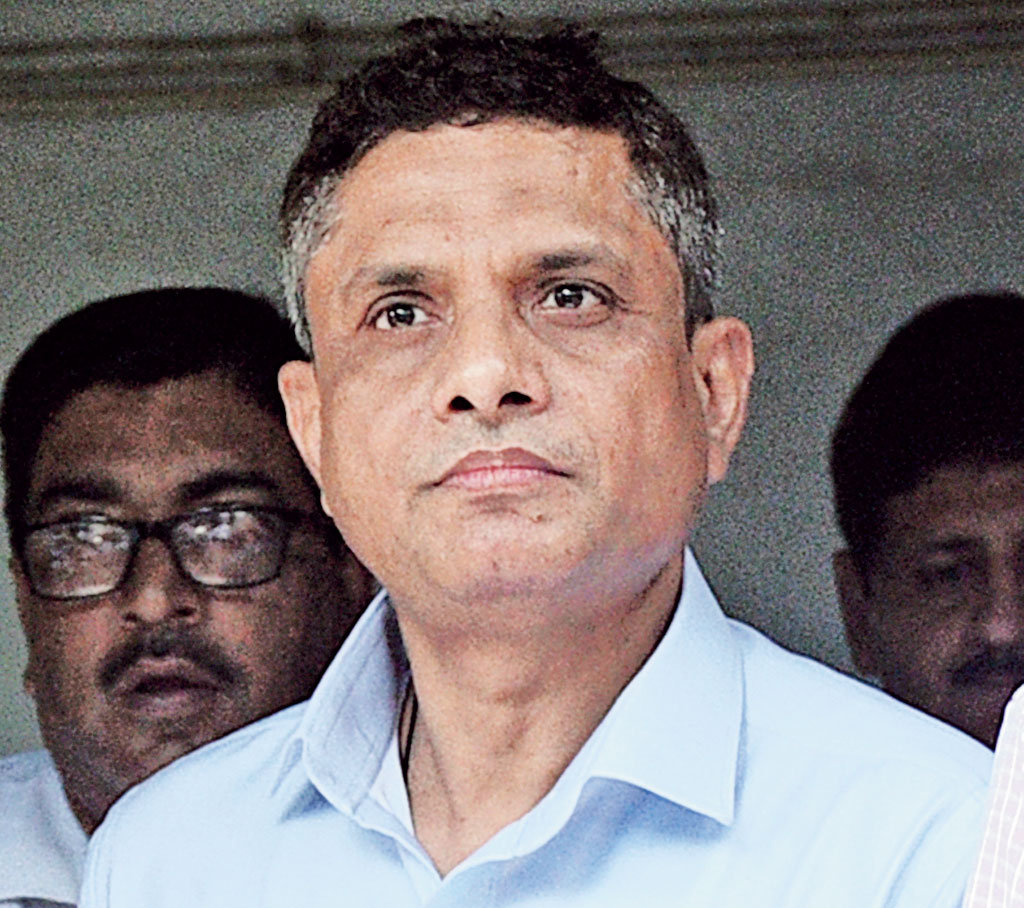 ---
|
Calcutta
|
Published 27.12.19, 08:34 PM
---
The Bengal government did not seek the Centre's approval before posting former Calcutta police commissioner Rajeev Kumar as the information technology and electronics principal secretary on the ground that it was facing a dearth of IAS officers, multiple officials claimed.
Kumar, who is facing a CBI probe in connection with the Saradha scam, was given the posting on Thursday.
A state government should seek the approval of the department of personnel and training, under the Centre, before assigning a non-IAS officer to a post reserved for the IAS.
"The state had repeatedly urged the Centre to increase the sanctioned strength of IAS officers in Bengal. But the requests fell on deaf ears. This is the reason why the state was forced to place an IPS officer in a post meant for an IAS officer. If the Centre seeks a clarification, the state will cite the shortage of IAS officers here," said a senior bureaucrat.
Nabanna sources said that the Bengal government had urged the Centre earlier this year to enhance the IAS cadre strength to 400 during an allotment review meeting in Delhi that was held after five years. The Bengal government had cited development projects for the request.
But the Centre increased the IAS cadre strength to 378 from 348, the sources said.
A senior official pointed out that the Centre, too, had assigned officers from other cadres to posts meant for IAS officers to counter a shortage in Delhi.
"In the majority of the ministries in Delhi, a number of income tax or revenue service officers have been posted in positions reserved for IAS officers. The Centre has said it was forced to do so because of a dearth of IAS officers. The state, too, was forced to adopt this strategy because of the shortage of IAS officer," an official said.
Sections of IAS officers, however, were not pacified.
"Some important posts reserved for IAS officers are being filled up with officers from other services for the past few years. This narrowed the scope for the IAS officers," said a bureaucrat.
According to this bureaucrat, several WBCS officers have been posted as district magistrates in the recent past.
"Usually, two posts of DMs used to be kept aside for IAS officers promoted from the WBCS cadre. About a year ago, there were five DMs from the WBCS cadre. This deprived at least four IAS officers of the 2007 and 2008 batches," said another official.
Prior to Kumar, the state had appointed IPS officers as the secretary of the correctional services department. The state had also appointed an IPS officer as member secretary of the West Bengal Pollution Control Board, a post reserved for IAS officers.