Husband held over murder at Santiniketan
Alauddin Sheikh bribed his driver to kill his first wife so that he could live with his second wife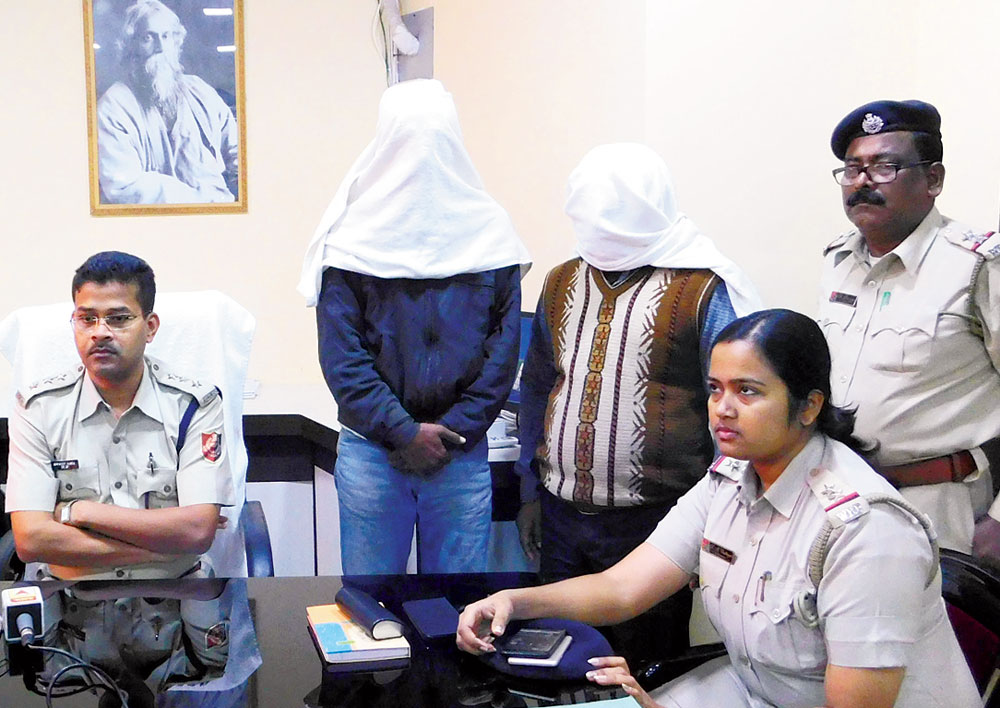 ---
---
A haulier and his driver were arrested on Sunday in connection with the murder of the former's wife whose body had been found in an abandoned building in Santiniketan on December 1.
The partially disrobed body of Almeena Begum, 36, was seized from the building in the Ballabhpur forest.
Police said Almeena's husband, Alauddin Sheikh, had wanted to get rid of her because he wished to stay mostly with his second wife. "Alauddin had promised driver Shafikul Islam a hefty sum to kill Almeena," said a police officer.
Alauddin, in his early forties, owns three trucks and a bus. He has an SUV and Shafiqul used to drive it. However, of late, Alauddin did not allow Almeena to use the SUV and the driver would take her to different places on a scooter.
"On November 30 afternoon, Alauddin asked Shafiqul to take Almeena to Parui. On the way, Shafiqul turned the two-wheeler towards the Ballabhpur forest and reached an abandoned house. He strangled Almeena and hit on the head with a brick to confirm death," said Sowmojit Barua, the subdivisional police officer of Bolpur.
Alauddin has two sons with Almeena.
Alauddin and Shafikul were produced in a Bolpur court which remanded them in police custody for five days.