Twenty fire tenders took more than 12 hours to douse the flames at Gurudas Mansion at the Gariahat crossing.
Firefighters as well as residents of the five-storey building blamed the long duration on a number of factors — stalls blocking access to the building and free movement on the footpath, multiple partitions in some of the stores in the building and almost non-existent fire-fighting system.
The firefighters had to douse the flames on the footpath before they could concentrate on the fire in the building.
"Saris are inflammable. Storing a large number of saris increases chances of a fire turning disastrous. But we did not notice even fire sprinklers in the shops," a senior officer in the fire and emergency services department said.
"An in-built fire-fighting system helps arrest fire. It becomes easier for fire-fighters to douse the flames because those are restricted to a small area."
On Sunday, fire-fighters had to spray water at the building from the adjacent Gariahat flyover.
The fire and emergency services department official explained how multiple partitions inside the shops and multiple shutters made the job difficult for fire-fighters.
"The access to the upper floor of a sari shop from the ground floor was blocked as the staircase had collapsed during fire. We faced immense difficulty in accessing the upper floor of the shop," the official said.
"We broke one shutter and one door thinking that would give us access to a room but then there was another shutter. Besides, there were so many small partitions inside that getting close to the fire became difficult," the official said.
A resident of the building said hawkers blocked the entry to the building and the tarpaulin sheets hanging over the stalls helped spread the fire.
"Accessing the building's entry is difficult because of stalls set up by hawkers on the pavement. There are so many of them on that small stretch that not even an inch of space is free on the footpath," said the resident.
The fire brigade personnel had to make room through the stalls for the water pipes.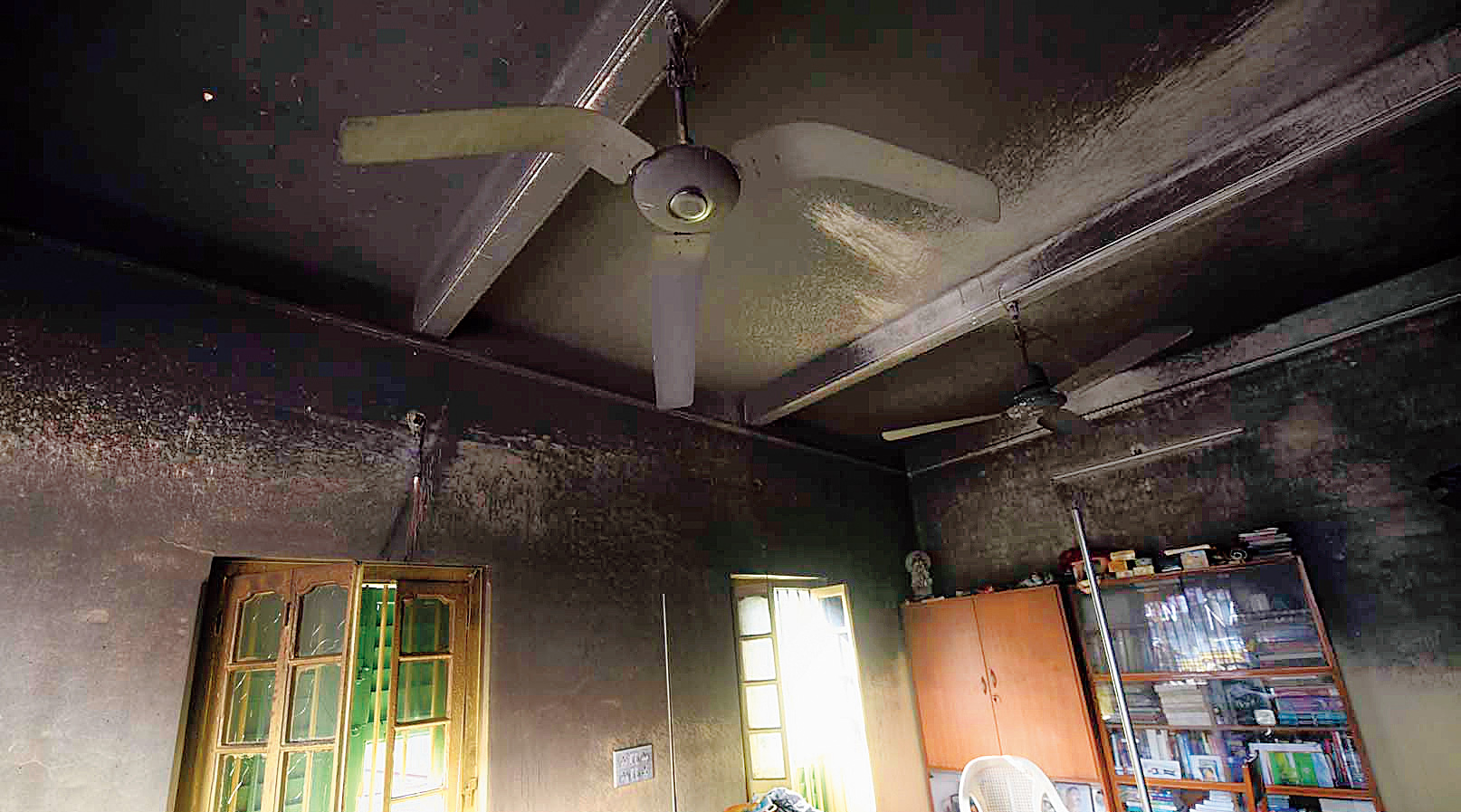 A ceiling fan in Rathin Samajpati's flat bent out of shape because of the fire . Sanjoy Chattopadhyaya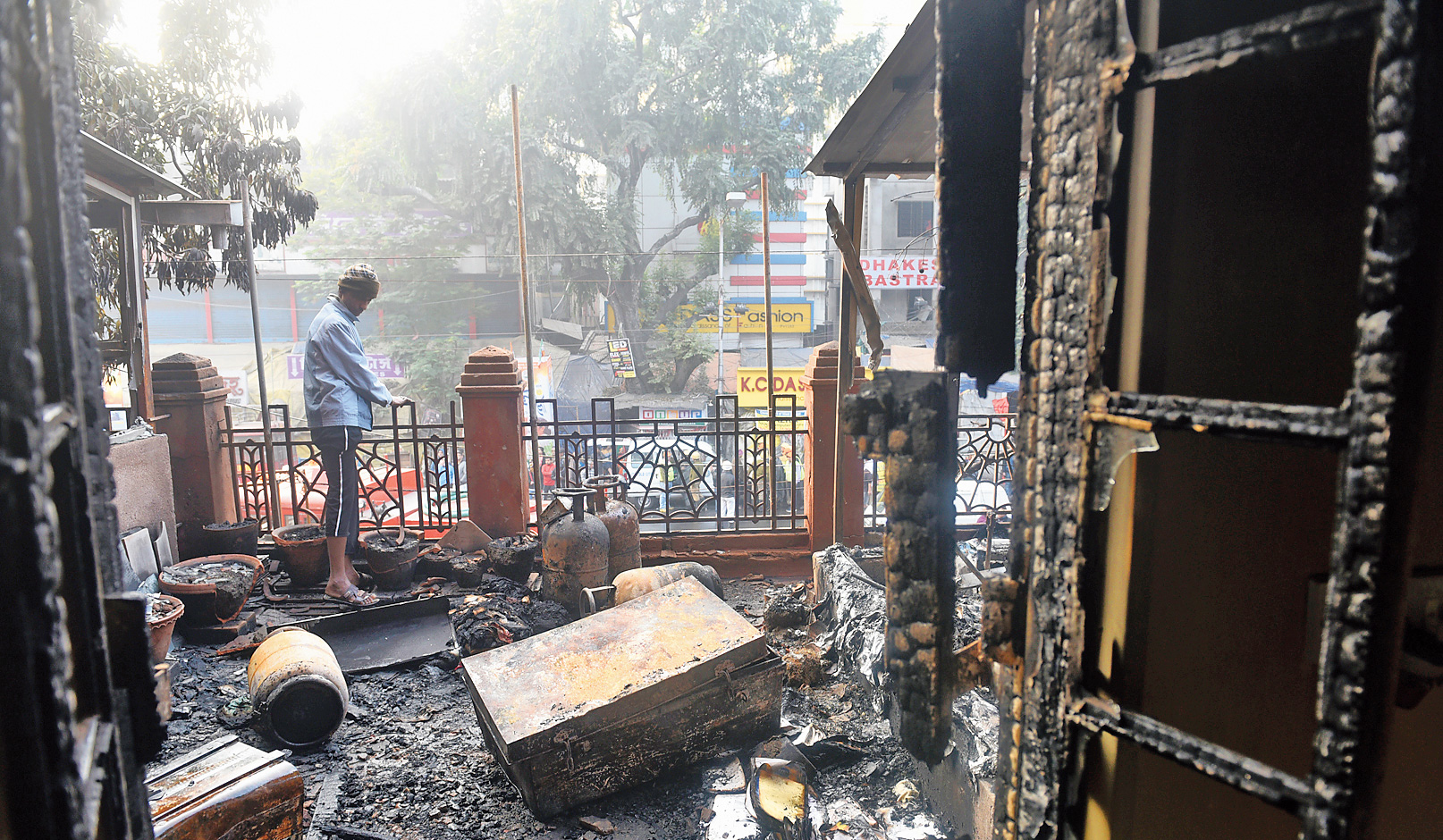 Burnt items in the first-floor balcony of Rathin Samajpati's apartment. Sanjoy Chattopadhyaya