Hunt to find boy separated in lockdown
The duo had set out from Khoragaon in Bihar on Saturday evening and their destination was Durgapur-Asansol in Bengal, 500km away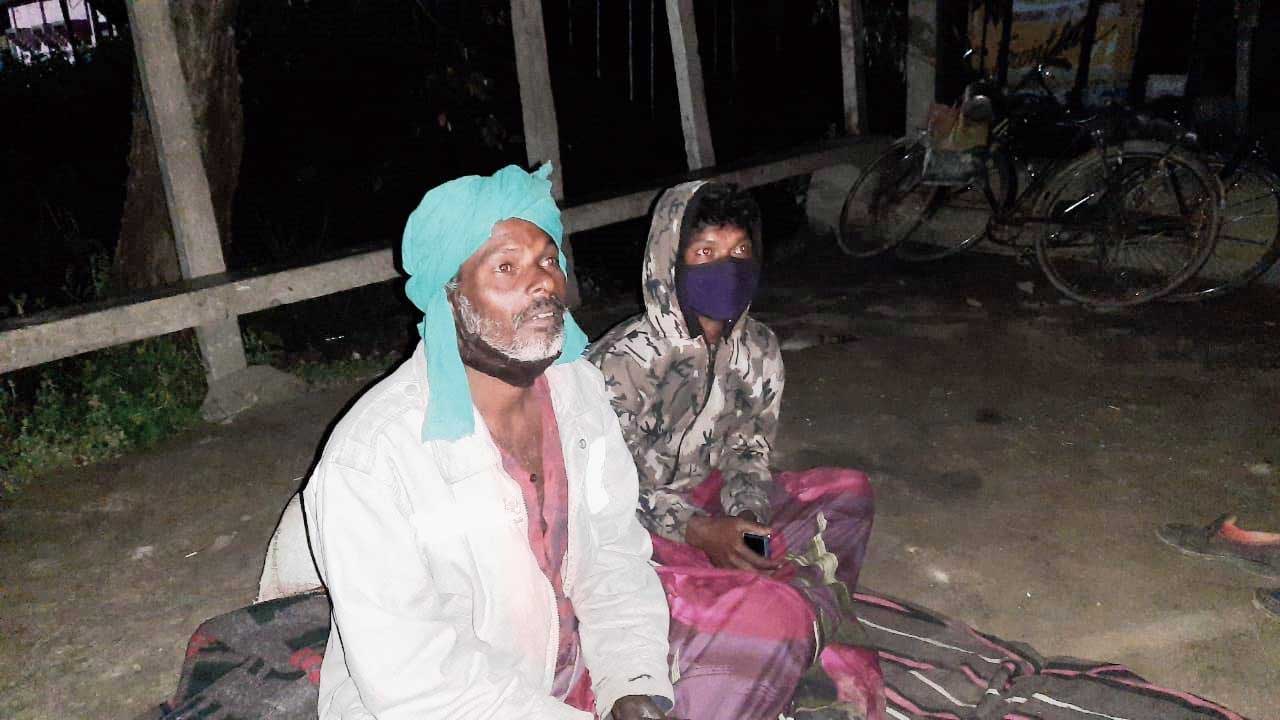 ---
|
Raiganj
|
Published 30.03.20, 10:47 PM
---
A farmer has started a cycle journey from his nondescript village in Bihar's Araria district in search of his 12-year-old son after the boy was separated from a group of people who had gone to Chhattisgarh to look for jobs.
Mushkil Rishidev is accompanied by son-in-law Ramanand Sada and after a 200km ride, they reached Raiganj on Sunday night. The duo had set out from Khoragaon in Bihar on Saturday evening and their destination was Durgapur-Asansol in Bengal, 500km away.
Around 10-12 days ago, Mushkil's son, Naresh, along with some others, had left the village for Chhattisgarh in search of jobs.
"They took a train to reach Chhattisgarh but were left stranded at a station as railway services were stopped in the lockdown. The group decided to return home by foot. My son was carrying a cellphone but lost it on the train. Also, whatever little money he had with him was spent. After some days, he got separated from the group and then walked alone for days and nights," said the worried father.
On Saturday, Naresh called up his family to say that he was in Asansol.
"He had fallen ill because of stress and reached a place between Durgapur and Asansol. One person helped my son with food and let him use his phone," said Mushkil.
With no public transport available in the lockdown, Mushkil and Ramanand headed for Asansol on their bicycles on Saturday evening. The duo were spotted sitting at a deserted hut off NH34 near Debinagar in the town on Sunday night.
"We don't know where he is in Asansol. We are carrying his photo and plan to search the entire city and approach police. We will bring him back," said Ramanand.
For their journey, they duo are carrying a small sack of puffed rice, clothes and a small bedding so that they can take rest at night.
Some local social organisations helped the duo with food. On Monday morning, the duo headed for Malda along NH34.
Sumit Kumar, the superintendent of police of North Dinajpur, spoke to the deputy commissioner of Asansol and the Durgapur-Asansol police commissioner about the boy.
"We hope the boy is fine and have requested the police officers there to locate and shift him to a shelter," said Kumar.