CBSE '100 on 100' stuns HRD minister
Satya Pal Singh asks board to evaluate marks logic that puts state boards at a disadvantage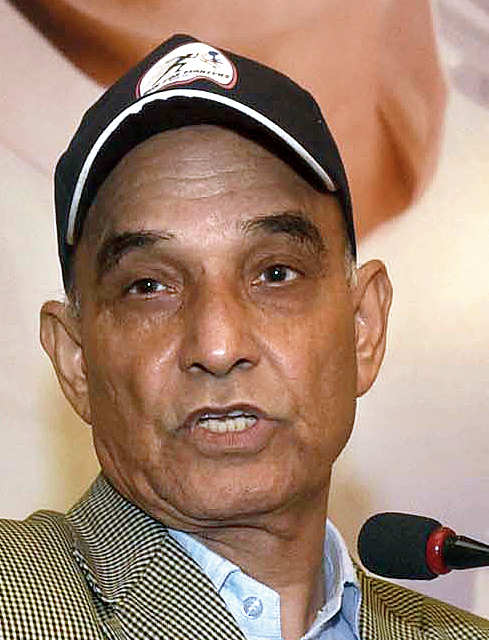 Junior HRD minister Satya Pal Singh: the 100 marks puzzle
The Telegraph file picture
---
Calcutta
|
Published 06.12.18, 09:39 PM
|
---
The Central Board of Secondary Examination (CBSE) has been asked to examine the efficacy of an evaluation system that enables students to score full marks even in the language and social science papers, junior HRD minister Satya Pal Singh said at a conference on Thursday.
"I wonder how students can score 100 on 100 in some subjects. One could imagine 100 on 100 in maths in our time. But now I can see students scoring 100 per cent marks in Hindi, in English, in Bengali, in history and in economics. How can this happen? I want to know. Do we need to change our evaluation system?" the minister said.
According to Singh, the evaluation methods and stringency of some state boards were different from that of the CBSE. Since students from the state boards invariably have lower scores than their CBSE counterparts, they are at a disadvantage when competing for seats in colleges and universities, he said.
The number of near 100 per cent scores in the CBSE, ICSE and ISC exams over the past few years have raised eyebrows. There have also been allegations about the Delhi-based boards giving away extra marks to project their standard of education as being better than that of their competitors.
In the CBSE Class XII examination this year, more than 12,000 students scored 95 per cent or higher. This was nearly 2,000 more than last year's figure.
The number of students scoring 90 per cent and above in the examination was in excess of 72,000, according to a board official.
In ISC, 49 students aggregated above 99 per cent. More than 25 per cent of the total examinees scored more than 90 per cent, a source in the Council for Indian School Certificate Examinations (CISCE) said.
Too many high scorers competing for seats in a few top-rung colleges meant that the cut-off for most subjects was above 95 per cent. At St Xavier's College (Autonomous), the cut-off for economics honours was 98 per cent.
Minister Singh recalled that he scored 73 per cent in his school-leaving board exam and that was enough to top his region. "Seventy three per cent has no value at present…. It is important to find out whether the papers are being evaluated properly," he said.
Singh said a meeting between representatives of the CBSE and various state boards had been convened recently to discuss the possibility of having a uniform evaluation and marking system. "School education is the domain of the state governments. The Centre can't determine a uniform scheme. So, we held a meeting with the representatives of the state boards to arrive at a consensus," he told reporters on the sidelines of the conference on higher education, organised by the Merchants' Chamber of Commerce and Industry (MCCI).
In his welcome address, Vishal Jhajharia, president of the MCCI, stressed the need to improve the standard of engineering institutions because many of them were unable to produce employable engineers. "India's problem of substandard engineering education is now widely known. Except the IITs and other prestigious institutes, most engineering colleges are unable to provide quality education to engineering students that would fetch them suitable jobs," he said.