Hospitals slap Covid-19 deposit
Officials point to uncertainty about receiving full payment from patients behind their cash demand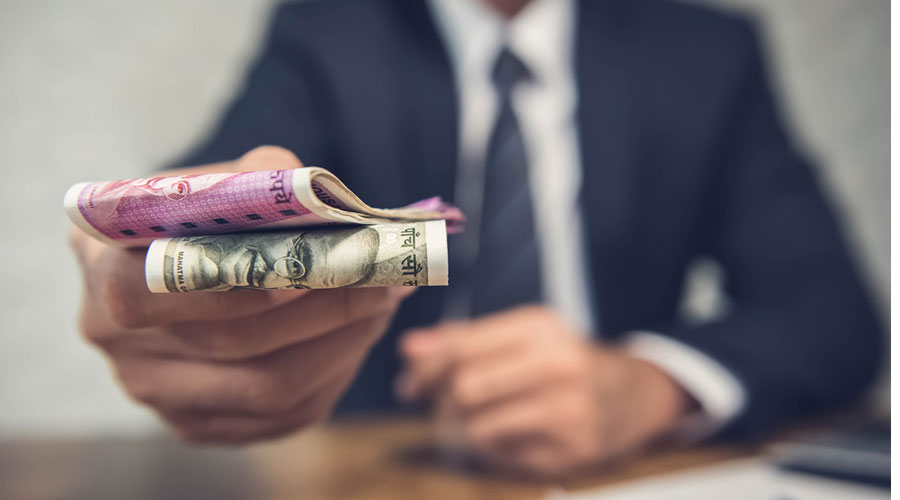 The hospital employee told me I would have to pay a security deposit of Rs 1 lakh in cash for admission. When I said that was not possible, the person told me no beds were available: A Barrackpore resident
Shutterstock
---
Calcutta
|
Published 12.07.20, 03:26 AM
|
---
Many private hospitals in Calcutta are insisting on steep cash deposits before admitting Covid-19 patients and turning them away if they can't pay.
Last Monday, a Barrackpore resident who had tested positive for the coronavirus called up a private hospital in Dum Dum to ask if Covid-19 beds were available.
"The person who received the call first said that beds were available. Then she asked when I had got the test done and whether I needed a bed in the general ward or the ICU," said the patient, who works for a private firm and has a cashless medical insurance policy with a Rs 10-lakh limit a year.
"The hospital employee told me I would have to pay a security deposit of Rs 1 lakh in cash for admission. When I said that was not possible, the person told me no beds were available."
Later in the week, another Covid-19 patient paid Rs 25,000 as a security deposit and got admitted to the same hospital, his family said.
"The entire purpose of having a cashless insurance policy is defeated when hospitals ask for deposits before admission. We are getting several such complaints from customers," said Jyotirmay Kundu, manager, networking, Heritage Health Insurance TPA Pvt Ltd. "We are intervening and asking the hospitals to refund the deposits. If the amount is Rs 5,000 or Rs 10,000, we can overlook it, but in most cases for Covid-19 patients, the deposits sought are much higher."
Chief minister Mamata Banerjee has told the private hospitals multiple times not to refuse patients, and the state health department had issued an advisory on June 23 threatening action against any hospital found to be denying treatment.
In 1996, the Supreme Court had ruled that no hospital or doctor can refuse an emergency patient. Ruby General Hospital was fined Rs 10 lakh in 2005 for turning away a BTech student who later died.
"We are receiving numerous complaints on our portal and also through mail about private hospitals in Calcutta seeking deposits before admission, even from patients with cashless policies. The amount is getting adjusted later against insurance approval," said Saurav Kariwala, assistant manager (medical), National Insurance Company Ltd, in Calcutta.
While hospitals routinely seek cash deposits from non-Covid patients, too, the amounts are usually far lower and admission is not denied if someone cannot pay immediately.
A doctor said an acquaintance had been asked to deposit Rs 7 lakh at a south Calcutta hospital. A hospital off EM Bypass is alleged to have demanded a deposit of Rs 1.5 lakh.
Officials at private hospitals said the uncertainty about receiving full payment from Covid-19 patients, whose bills often exceed Rs 10 lakh, was the main reason behind the demand for admission deposits.
Covid-19 patients are not allowed visitors, and their family members are mostly in quarantine. After discharge, the patients often return home alone in an ambulance provided by the hospital.
"There is no way to seek money from the relatives. They don't even take calls when the amount is high," an official at a private hospital said.
Alok Roy, chairman of the Medica Superspeciality Hospital, said several patients had failed to pay their bills.
"A patient who underwent a pacemaker installation later tested positive for Covid-19 and had a long stay at the hospital. The bill was Rs 10 lakh, which the family refused to pay. Nor did they come to take the patient home when we discharged him," Roy said.
"We'll be suing the patient but it will take a long time to get the money."
Rupak Barua, president of the Association of Hospitals in Eastern India and group CEO, AMRI Hospitals, said that hospitals were incurring heavy expenses because of the Covid-19 epidemic.
"We have to arrange accommodation for employees who don't want to return home fearing they might infect their families. If the patients refuse to pay, we lose further revenues and it becomes difficult to run the establishment," Barua said.