Hakim to Sukanta: Don't I have self-respect?
On Thursday, Majumdar had alleged that Trinamul has many thieves and nobody would be spared, in the context of the recent arrest of Chatterjee and Mondal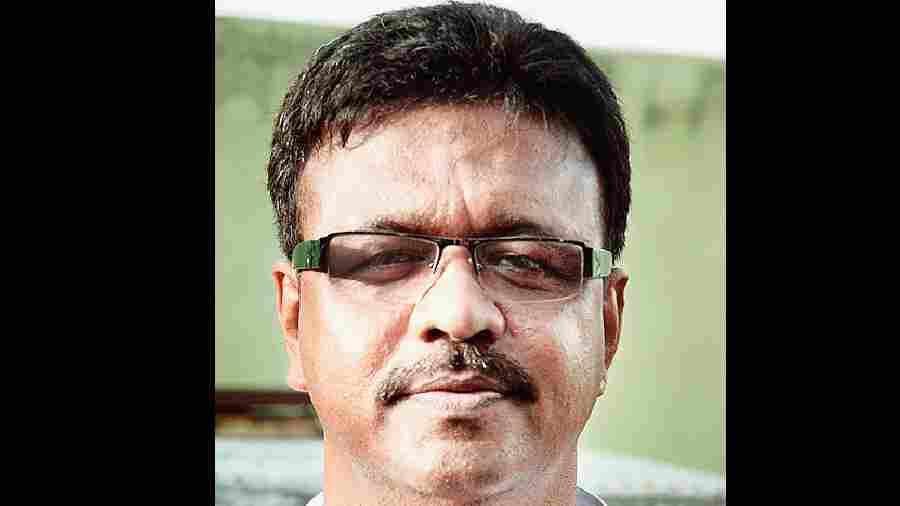 ---
Calcutta
|
Published 27.08.22, 01:50 AM
|
---
Senior Trinamul Congress leader Firhad Hakim on Friday hit back at BJP state chief Sukanta Majumdar over the latter's assertion that the minister and Calcutta mayor was next in line — after ruling party heavyweights Partha Chatterjee and Anubrata Mondal — for going to prison, saying he was not afraid, but there was no room for such derogatory statements.
Hakim asked what exactly he had done to deserve such defamation and that he was unwilling to have his self-respect compromised on account of such deliberate harassment simply because he is a politician in a non-BJP party.
"What wrong have I done, for which I have to tolerate my reputation being ruined, sacrificing my self-respect? Are politicians not allowed self-respect? Harassment, deliberately, all the time…. There are some in the mainstream and social media, who too contribute to this," said the urban development and municipal affairs minister.
"It is being implied that simply because Bobby (his nickname) Hakim is in Trinamul, he is indecent. As soon as he joins Sukantababu's party, he becomes a saint. Staying here means unscrupulous, being there means saintly," he added.
"I have never been afraid of prison. I have always been afraid of disrespect, on account of my middle-class upbringing. Send your agencies, have me sent to jail, I will go. But please do not malign me through such slander." Since the arrest of now-sacked-and-suspended Trinamul secretary-general Chatterjee by the Enforcement Directorate – followed by the Central Bureau of Investigation's arrest of Trinamul's Birbhum strongman Mondal – the Bengal Opposition has been relentless in its derisive criticism of Trinamul, directly questioning Mamata's personal probity.
Hakim, one of Mamata's most trusted lieutenants, often gets named by the Opposition in the context of corruption, on account of his brief arrest last year in the Narada "sting" operation case.
On Thursday, Majumdar had alleged in his address during a BJP event at Behrampore of Murshidabad that Trinamul has many thieves and nobody would be spared, in the context of the recent arrest of Chatterjee and Mondal.
"The list is long, and none will escape. Partha is gone, Keshto (Mondal) is gone, next to go is Bobby," the Balurghat MP had said."Is it to be believed that she (Mamata Banerjee), despite being chief minister, did not know who extracted how much money?" he had asked.
Responding to the remarks, Hakim said on Friday that the Constitution and rule of law still exist in the country."Law and Constitution stand in India. One cannot do as they please. Everybody is entitled to their self-respect…. Do not go after someone's personal probity, their self-respect at the drop of a hat. Why are the raids only against non-BJP leaders?" he asked. 
That the BJP-led Centre misuses the central agencies at its disposal to hound and harass the Opposition has been a longstanding accusation of various parties in the country, including that of Trinamul.
"Not a single corrupt person exists in the BJP? Why will their homes not be raided? Why will they not be subjected to the kangaroo court of a media trial, a social media trial?" he added. "You (Majumdar) have parents, are a husband, a father… I am too. Please do not defame baselessly."
Hakim vowed to keep fighting for what's right. "The pen will forever remain mightier than the sword. I will keep protesting against injustice," he said.
Responding to Hakim's statement, Majumdar said on Friday that the Calcutta mayor should have thought about respect and dignity before committing the alleged wrongs."If he has done something wrong, he has to go to prison. If he has not done anything untoward, why worry at all?" asked the BJP state unit chief.