Gram panchayat members switch sides on Arjun's turf
Kowgachi-I became the first gram panchayat in Bengal to go fully saffron since the May 23 results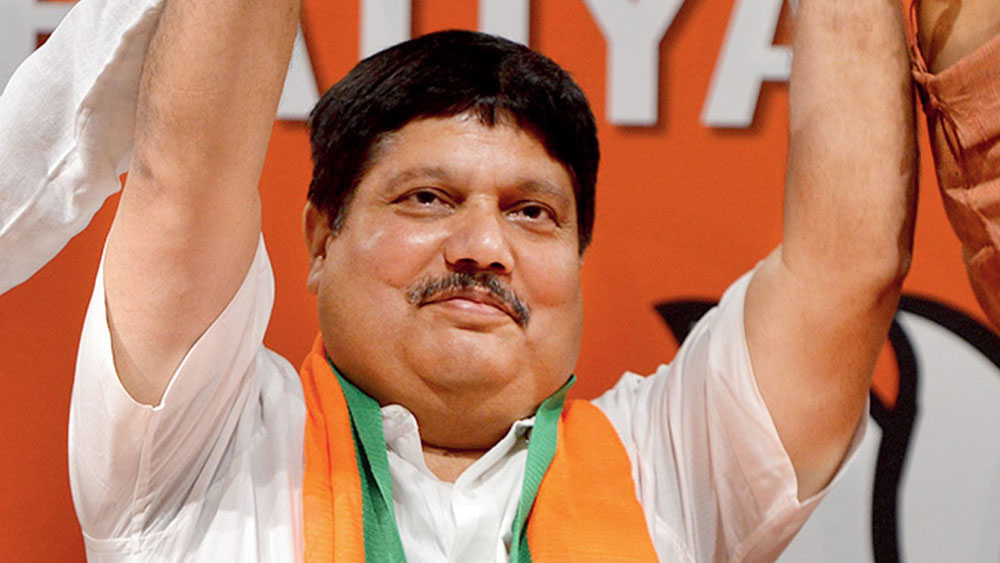 ---
---
Twenty-three members of a gram panchayat in Barrackpore, BJP MP Arjun Singh's turf, switched to the BJP from Trinamul on Saturday.
The change at Kowgachi-1 panchayat assumed significance as it came on a day the North 24-Parganas pocket saw clashes between police and suspected BJP supporters chanting "Jai Shri Ram" slogans in front of Trinamul leaders and ministers who had gone to hold organisational meetings.
Kowgachi-I became the first gram panchayat in Bengal to go fully saffron since the May 23 results threw up unprecedented gains for the BJP in Bengal. Such defections have taken place in other rural bodies but not on a scale that could tip the balance of power.
Kowgachi-I is one of eight panchayats in the Barrackpore-I block. Located east of the Ganges, it had been with Trinamul even after one of its members switched to the BJP. That had followed Arjun's election as the BJP MP of Barrackpore.
On Saturday, the remaining 23 members of the panchayat joined the BJP. Singh is believed to have orchestrated the change in the region where his sway remains unchallenged. He visited the panchayat during the day.
Birbhum move
In Birbhum, Trinamul district chief Mondal sent his close aide and district vice-president Abhijit Sinha to Labhpur, whose Trinamul MLA Manirul Islam had defected to the BJP earlier this week. Members of all 11 gram panchayats in the area promised not to defect to the BJP, Trinamul leaders said.
Besides Manirul, his son Mohammed Asif Iqbal, Trinamul youth wing leader and former Nanoor MLA Gadadhar Hazra and youth wing activist Nimai Das had joined the BJP.