Governor showcauses VC
Not called to Cooch Behar convocation: Dhankhar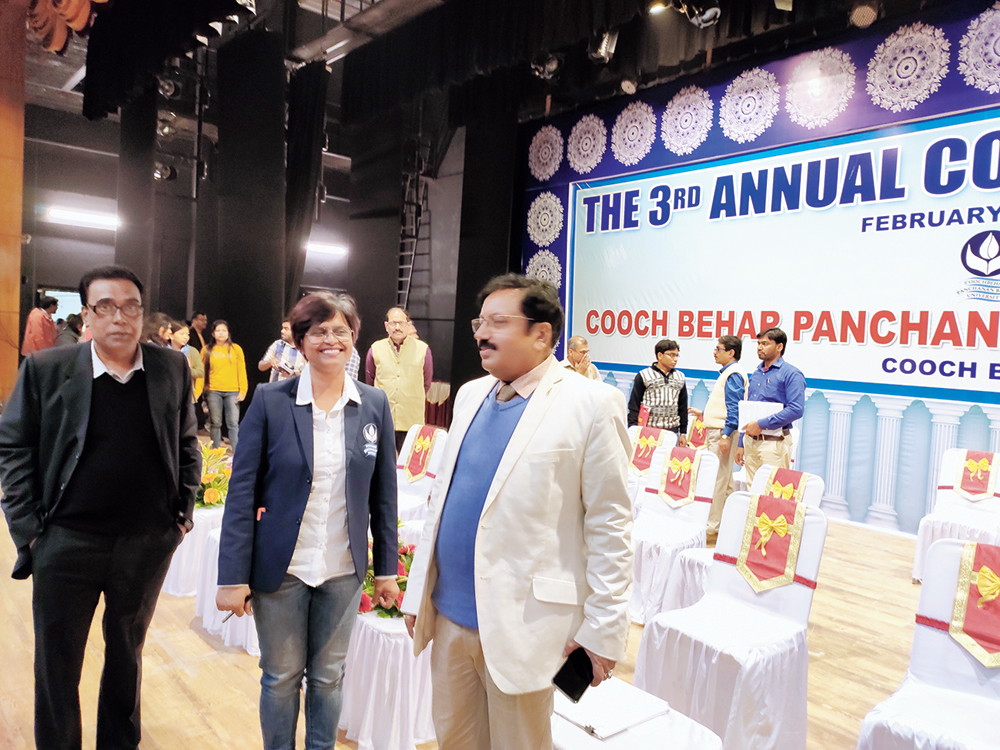 ---
---
Governor Jagdeep Dhankhar has issued a showcause to Cooch Behar Panchanan Barma University vice-chancellor asking him to explain why he should not be removed from office for his alleged failure to follow rules in convening the varsity's convocation on Friday.
Dhankhar invoked section 9 of the Cooch Behar Panchanan Barma University Act to showcause VC Debkumar Mukhopadhyay.
In a tweet on Wednesday, Dhankhar had said: "Cooch Behar Panchanan Barma University Convocation will be held on Feb 14. Ministers Partha Chatterjee, Goutam Deb, Rabindra Nath Ghosh and Binay Krishna Barman are invited for the Convocation. Chancellor, who has right to preside, has just no information! Where are we heading."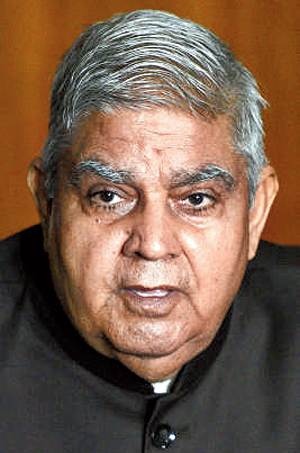 In another tweet on Thursday, the governor said the showcause had set the "process for consideration of his removal from the office of VC".
The showcause says according to clause 2 of Statute No.153 of the Statutes of the Cooch Behar university, "not less than 14 (fourteen) days notice shall be given for holding of a convocation". Dhankhar has alleged that despite being the chancellor, he "has not received any notice/intimation for holding this Convocation till now".
The showcause had raised a number of allegations against the VC, which include incompetence, compromising the dignity and position of the chancellor, wilfully omitting to carry out provisions of the university act and abuse and misuse of power. It has stated that Mukhopadhyay's continuance in the office "is detrimental to the interest of the University".
"Therefore, it appears to me that due to such acts of omission and commission, it is expedient in the interest of the University to set in motion the process of consideration of your removal from the office of Vice Chancellor…," the showcause notice reads.
Mukhopadhyay has been given 14 days to reply to the notice and the governor has even said "You (vice-chancellor) may also, if you so like, appear before me personally on 4pm on 28.02.2020 at Raj Bhavan, Kolkata to avail oral opportunity of hearing".
The VC, however, said the varsity had followed all formalities.
"We have invited the chancellor to the convocation following all formalities. As we have not received any consent from him, we have not printed his name on the invitation card," Mukhopadhyay said without going into the specifics of the process of the invitation.
"I have come to know about the showcause through social media. So, I have nothing to comment," he said, adding that the convocation would be held as scheduled on Friday.
Education minister Partha Chatterjee declined comments on the showcause. Sources said he would not attend the convocation because of engagements in the Assembly.