BJP, allies in tight spot over GTA election in hills
Mamata recently announced that the polls, due since 2017, would be held after the revision of electoral rolls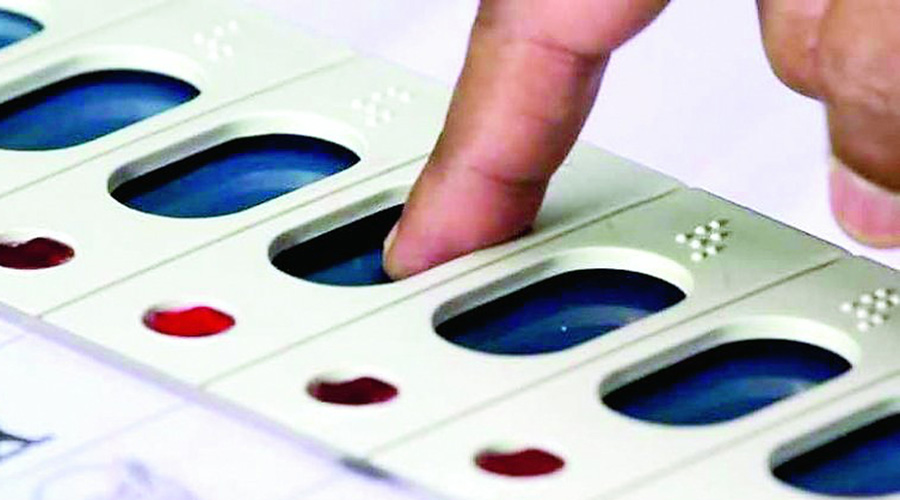 Representational Image
File picture
---
Darjeeling
|
Published 07.11.21, 12:56 AM
|
---
Chief minister Mamata Banerjee may have put the BJP and its allies in the hills in a tight spot with her announcement on holding the Gorkhaland Territorial Administration (GTA) election soon because these parties have been principally opposed to the concept of the GTA.
The BJP and its allies, which include the Gorkha National Liberation Front (GNLF), however, have repeatedly said that people of hills have rejected the GTA. Privately, hill leaders across political lines admit that real power in the hills comes from being in control of the regional bodies.
Many observers feel if the BJP and its allies decide to contest the elections, it could show them in poor light, as an instance of their going back on their word.
Mamata recently announced that the GTA polls, due since 2017, would be held after the revision of electoral rolls. The process is likely to be completed on January 5.
Asked on the GTA polls, Kalyan Dewan, the president of the BJP's Darjeeling hill committee, said this wasn't the right time to hold them.
"The Centre has already held tripartite talks to find a permanent political solution for the hills. A permanent solution should be worked out first and then elections to that body (the GTA) should be held," said Dewan.
He, however, said the party has not taken any decision on the GTA elections. "At the moment our focus is on tripartite talks. To hold the GTA elections is to go against the aspirations of the hills," said Dewan.
In September, Union home minister Amit Shah held a tripartite meeting inviting BJP legislators and leaders of their allies to seek a permanent political solution. However, the term "permanent political solution", has still not been defined.
The BJP's biggest ally in the hills, the GNLF, is also caught on a sticky wicket over the GTA. The GNLF has filed a case with Calcutta High Court challenging the constitutional validity of the GTA Act in 2012.
"If we aspire to be in power in the hills, we cannot afford to ignore the GTA elections as finding a permanent political solution could take time," admitted a GNLF leader. "Given our stand on the GTA it will be difficult for the GNLF to contest the elections, but we will probably have to come up with an out-of-the-box strategy."
President of the Gorkha Janmukti Morcha and Trinamul ally Bimal Gurung has also announced that "he" would not contest the GTA polls but has not specified if his party would also stay away.
"Ultimately, the Morcha may contest the polls without Gurung or they may come up with an excuse to pave way for Gurung's participation in the polls," said an observer.
The Anit Thapa-led Gorkha Prajatantrik Morcha and former GNLF leader Ajoy Edwards, however, have made it clear that they will contest the GTA elections.