Gorkha Janmukti Morcha okay with GTA as stopgap
Roshan Giri, general secretary of the Morcha, submitted the proposal addressed to Bengal chief minister Mamata Banerjee through minister Aroop Biswas in Calcutta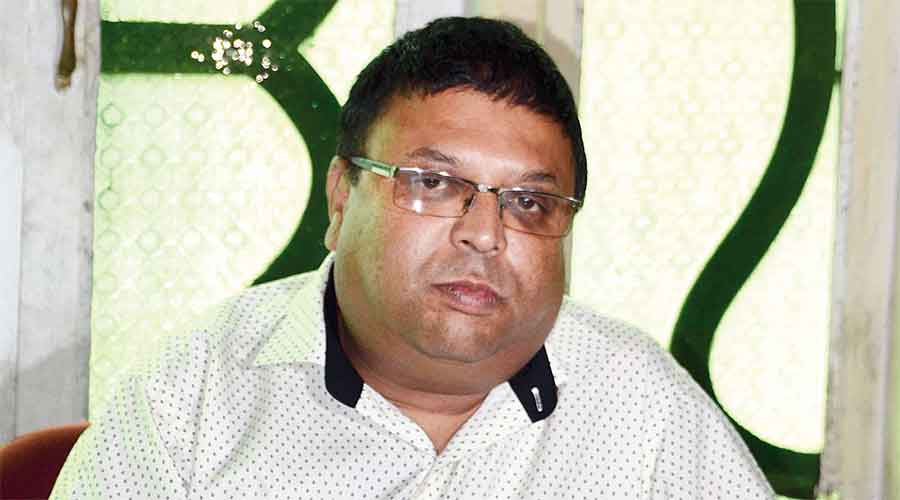 ---
Darjeeling
|
Published 10.05.22, 02:41 AM
|
---
Gorkha Janmukti Morcha, a party that had once spearheaded the Gorkhaland agitation and also "rejected" the idea of Gorkhaland Territorial Administration (GTA), on Monday submitted a "memorandum of proposal" to the chief minister broadly outlining that the party was ready to accept an administrative body within Bengal —  even if it is the GTA — for the time being.
Roshan Giri, general secretary of the Morcha, submitted the proposal addressed to Bengal chief minister Mamata Banerjee through minister Aroop Biswas in Calcutta.
The Morcha had told Mamata during her recent visit to the hills that the party would submit its version of a permanent political solution (PPS) to her soon and had also held a seminar in Kalimpong to draw up its proposal.
The Morcha has raised four specific issues.
The party has claimed that GTA did not function well because the provisions agreed upon in the 2011 GTA memorandum of agreement were not fully honoured by the state government.
"We earnestly urge the state government to implement the tripartite Memorandum of Agreement  (of GTA) executed on July 18, 2011 in letter and spirit," said Giri.
The Morcha believes that to implement the provisions it could take at least six months and until then Gurung's party has appealed to the state not to hold elections to the GTA.
The Morcha has been faring poorly in recent hill elections.
Sources, however, said that the state government has decided to hold GTA and Siliguri Mahukuma Parishad (third tier panchayat for Siliguri sub-division) in June.
The Morcha also demanded withdrawal of cases against Morcha leaders. They said  that cases were being withdrawn in the run-up to last year's Assembly election, but not thereafter.
Giri stated that when the Morcha decided to join hands with Trinamul in 2020 it was broadly agreed that the political solution for the hills could be an administrative body like the Bodoland Territorial Council in Assam.
Perhaps under pressure to address the hill constituency, Giri further stated that the new solution that they would be proposing (like Bodoland council), would, however, not be termed a "permanent political solution" of the Gorkhas, as permanent political solution for them means Gorkhaland.
"Despite a proposal that goes around in circles, the GJM has made two basic demands for the moment. One is to grant full power to the GTA and to defer elections to this body by another six months, until it recovers lost ground," said a hill observer.
However, with the Mamata Banerjee government  deciding to go ahead with the GTA polls, not just the GJM but also the BJP allies in the hills are in a spot of bother.
"The GJM's proposal only reflects the tight situation Bimal Gurung is in hill politics at the moment," said another observer.