GNLF leader joins Binay Tamang faction with swipe at BJP
The Himalayan Plantation Workers' Union leader alleged that GNLF leadership was silent on BJP membership issue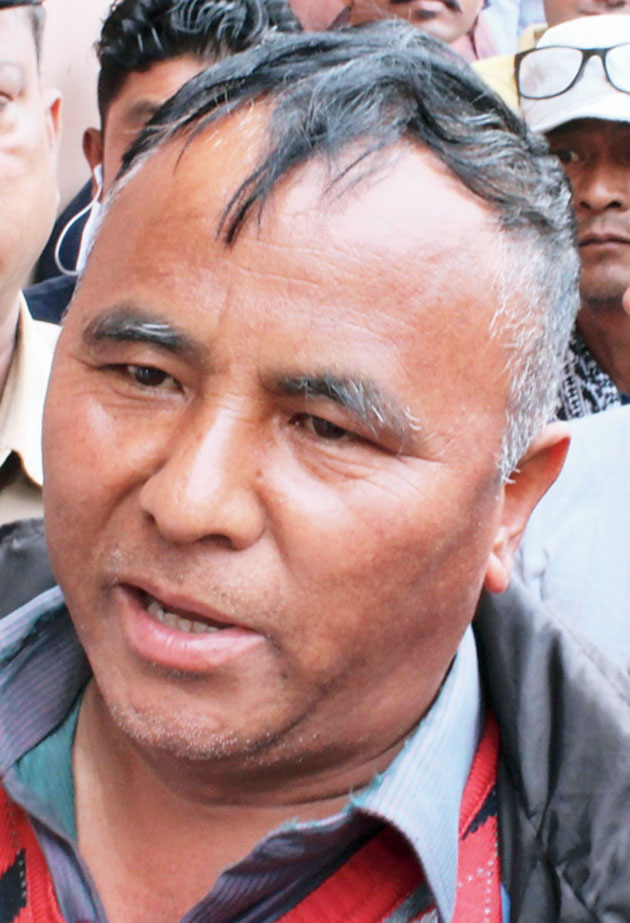 ---
---
J.B. Tamang, the working president of the Gorkha National Liberation Front's tea trade union, on Sunday joined the Gorkha Janmukti Morcha's Binay Tamang camp, blaming the BJP's alleged "expansion plan" in the Darjeeling hills and the silence of the GNLF leadership on the issue.
He also spoke of "a realisation" that the BJP would not work for the hills.
Tamang is also the hill convener of the Joint Forum, a conglomeration of 26 tea trade unions, except those of the Trinamul Congress and the Binay faction of the Morcha.
"I talked to Raju Bistaji (Darjeeling MP) about minimum wages (for tea garden workers) but I was told that (Narendra) Modiji had directed them to enroll 2 lakh members in the hills. They have won the election and what is the need for membership drive?" Tamang asked.
The Himalayan Plantation Workers' Union leader also alleged that the GNLF leadership was silent on the BJP membership issue.
"The tea gardens are in the doldrums, wages are not being paid, gratuity is not being paid, nor is provident funds, Peshok, Dooteriya are closed….both the winning and losing parties had talked about minimum wages and land rights," said Tamang who had raised these issues against the Binay camp during the earlier election campaign.
Tamang alleged that the Darjeeling MP was not under the control of the alliance. "We were only used during the elections. During the elections, Raju Bista had talked about Gorkhaland from Chowrasta but where is this issue?"
The leader stressed that he had joined the Morcha to strengthen "workers' voice" and added that the demand for minimum wages and land rights could be achieved by working with the Bengal government and the Gorkhaland Territorial Administration.
Tamang was most critical of the Binay Tamang camp during the Lok Sabha elections and the bypoll to the Darjeeling Assembly seat.
The GNLF has lashed out at Tamang.
"Raju Bista raised the issue of minimum wages in the Lok Sabha recently. We feel Tamang had made up his mind to join the Morcha about three to four weeks ago," said Ajoy Edwards, a GNLF leader.
Bista termed Tamang's justification to join the "TMC B team" as "surprising and absurd".
Bista said he had raised the issue of minimum wages, land rights and the overhaul of the plantation labour act in Parliament.