Fun days for kids at zoo
The theme was macaw — large colourful parrots native to the rainforests of South America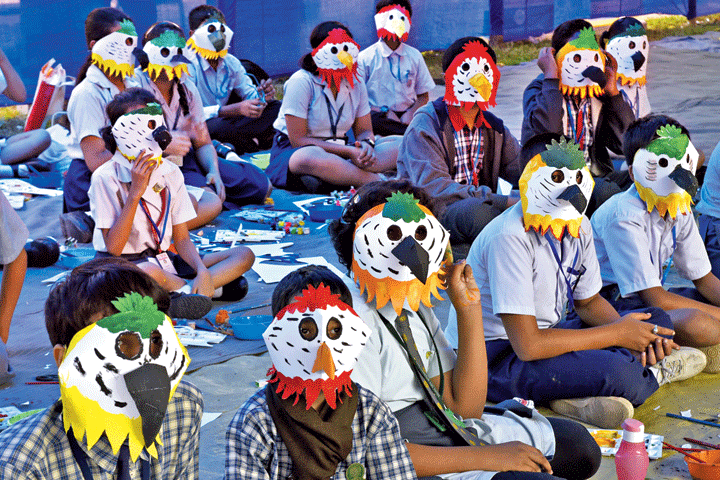 ---
|
Calcutta
|
Published 19.11.19, 08:40 PM
---
A macaw looked another macaw in the eye. A third macaw stared at them from a distance.
A group of schoolchildren designed masks and wore them at Alipore zoo on Tuesday. The theme was macaw — large colourful parrots native to the rainforests of South America.
The third edition of the Alipore zoo festival ended on Tuesday with T-shirt and mask designing.
Split into small groups, students of around 20 schools in and around the city used papers, scissors and colours to make masks. The participating schools included Delhi Public School Ruby Park, Mount Litera Zee School Howrah and Mahadevi Birla Shishu Vihar.
The students took a tour of the zoo and attended a workshop on mask-making conducted by a couple of artists hired by the zoo authorities. "Making a mask after seeing the birds in the zoo was a fun exercise," said Debojyoti Dhara, art teacher at Delhi Public School (Ruby Park).
The festival that began on October 14 saw students participating in a host of events — sit and draw, quiz and extempore — themed on nature and wildlife. One of the highlights was a clay modelling contest on November 15, where students made miniature clay models of animals and birds.
"The purpose of the festival is to generate interest about wildlife and nature in young minds," said a zoo official.