Film on Jungle Crows rugby team's epic victory
9 Calcutta teens in London shoot of 2007 victory over South Africa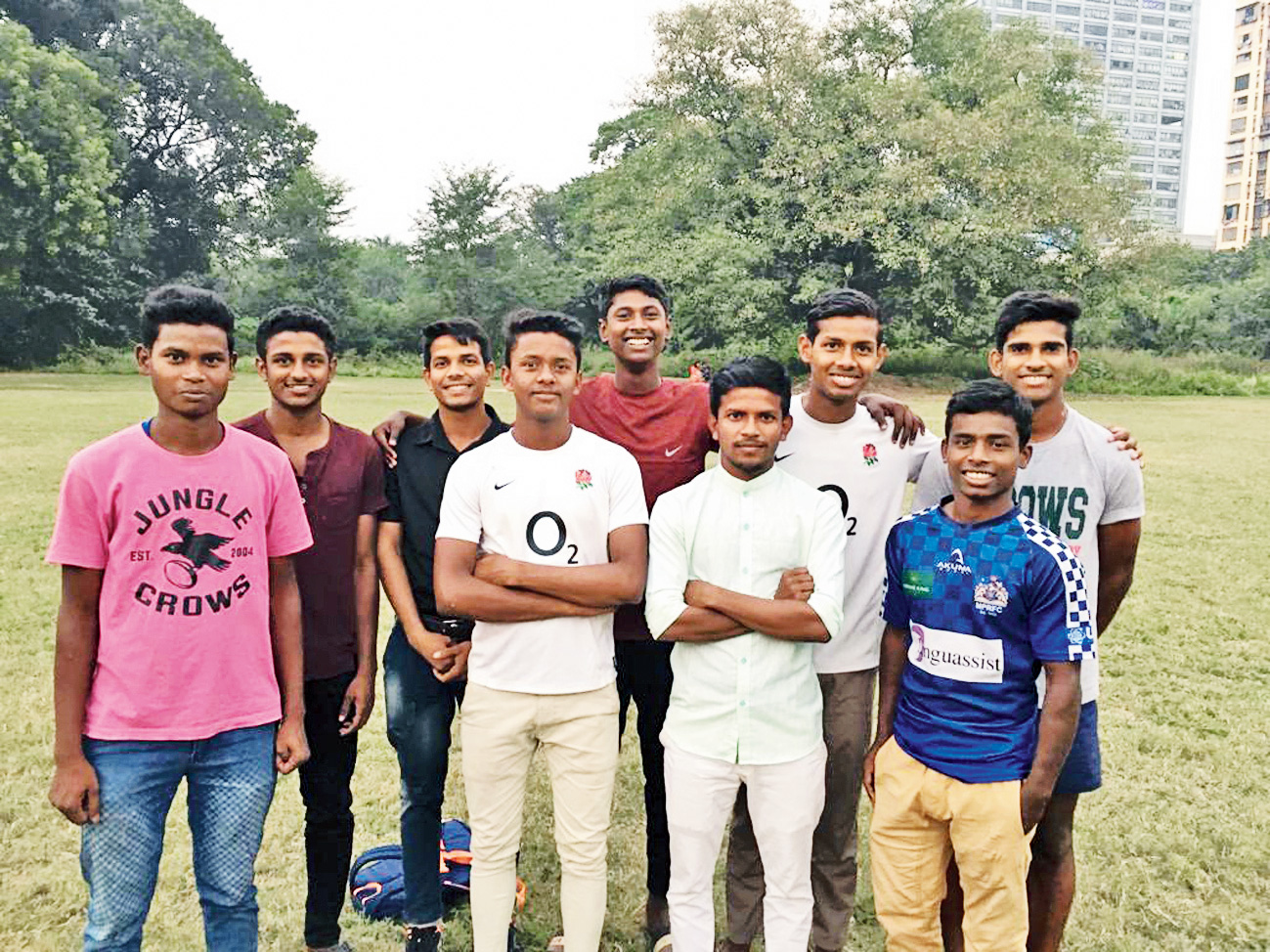 ---
|
Calcutta
|
Published 19.11.18, 11:33 PM
---
Nine underprivileged teenagers playing rugby for the Jungle Crows have been chosen to travel to the UK this week to shoot for a film based on the unlikely international triumph of a group of tribal boys who hadn't even heard of the sport until three months before their first competition.
The film will feature Abhay Deol, an actor who has made his reputation going off the beaten track, as the coach of the boys from Odisha who famously won a rugby tournament in London 11 years ago by defeating South Africa in the final.
Paul Walsh, the former British diplomat and founder of the Jungle Crows, had taken his biggest leap of faith in 2007 when he chose the boys from Kalinga Institute of Social Sciences, a home for poor tribal children, to learn rugby and almost immediately compete in an international tournament abroad.
"I wanted to send a team from Calcutta but most of the children we were working with then were street kids and it was difficult to get them passports quickly. I didn't want to lose the invitation, so I knew this school in Bhubaneswar and approached them," Walsh recalled.
Eleven years later, the nine teenagers picked to play their roles in Jungle Cry can't believe their luck that they will be visiting and shooting in some of the iconic rugby stadiums of England and Wales.
Several members of the group are children of daily wage-earners and have grown up in shanties. They were chosen for the film after an audition on the Maidan that had 1,000 children from the Jungle Crows Foundation lining up for the opportunity of a lifetime.
Shabbir Boxwala, associate producer of Jungle Cry, had first approached the Jungle Crows last year with the idea of a film after hearing about the story of the 2007 tournament in London. The film will be directed by Sagar Ballary of Bheja Fry fame.
The first half of the script is set in Bhubaneswar and the rest in the UK. Walsh's role will be essayed by Stewart Wright, an English actor.
Harinder Singh, manager of the Jungle Crows, will be accompanying the teens to the UK.