Fear of NRC greater than coronavirus scare
Bengal govt orders closure of Aadhaar centres for an indefinite period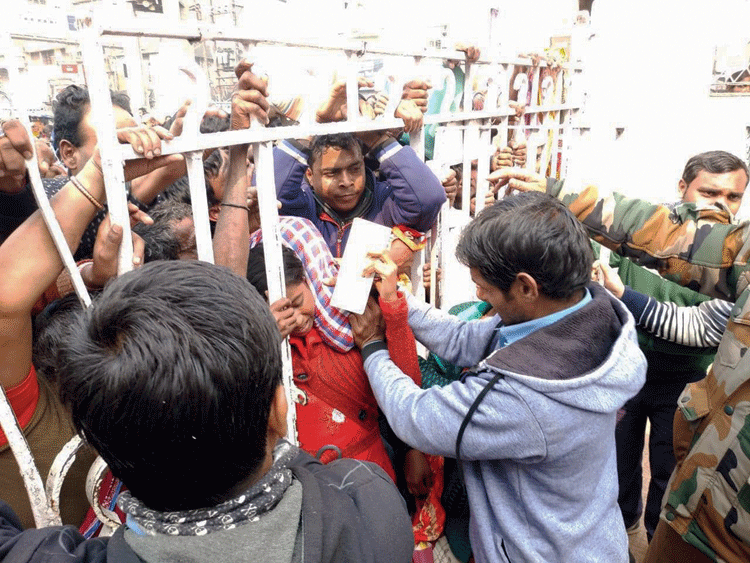 ---
---
The government on Thursday ordered the closure of Aadhaar centres in Bengal for an indefinite period to avoid mass gatherings during the coronavirus outbreak, triggering fresh uncertainty among those who had been trying to get their documents corrected fearing the new citizenship regime.
"Hundreds of people had been queuing up every day at post-offices (which double as Aadhaar centres). Such gatherings were becoming a matter of concern in view of the coronavirus threat. We have 1,116 post-offices. However, after the state government ordered the closure of these centres, we have directed all post-offices to follow the guideline," said a senior postal department official in Calcutta.
On Wednesday, the Bankura head post-office had to seek police help to handle the crowd of around 2,000 people who had queued up to register their names for corrections in their Aadhaar cards.
Mohammed Golam, a villager from Bankura's Onda who had come to get the spelling of his name corrected on Thursday, said when told about the coronavirus: "I feel the NRC is a bigger threat than the coronavirus. It is important for me to get my name correct in the Aadhaar card."
In Bolpur, Birbhum, people had come from Nanoor to get Aadhaar cards corrected.
Kowsara Tun Tahera, a homemaker who had queued up with her six-year-old nephew at the Bolpur head post-office, said: "I don't know when the Centre will roll out the NRC. As I am newly married, I want to change the address on my Aadhaar card to where I live now."
Asked why she took the risk to travel in a bus and stand in the queue, Tahera said: "I know that I should be at home during this time but I can't sleep well till my Aadhaar card is corrected. The correction is more important for us."