Fani: how prepared is Calcutta?
All you wanted to know about the storm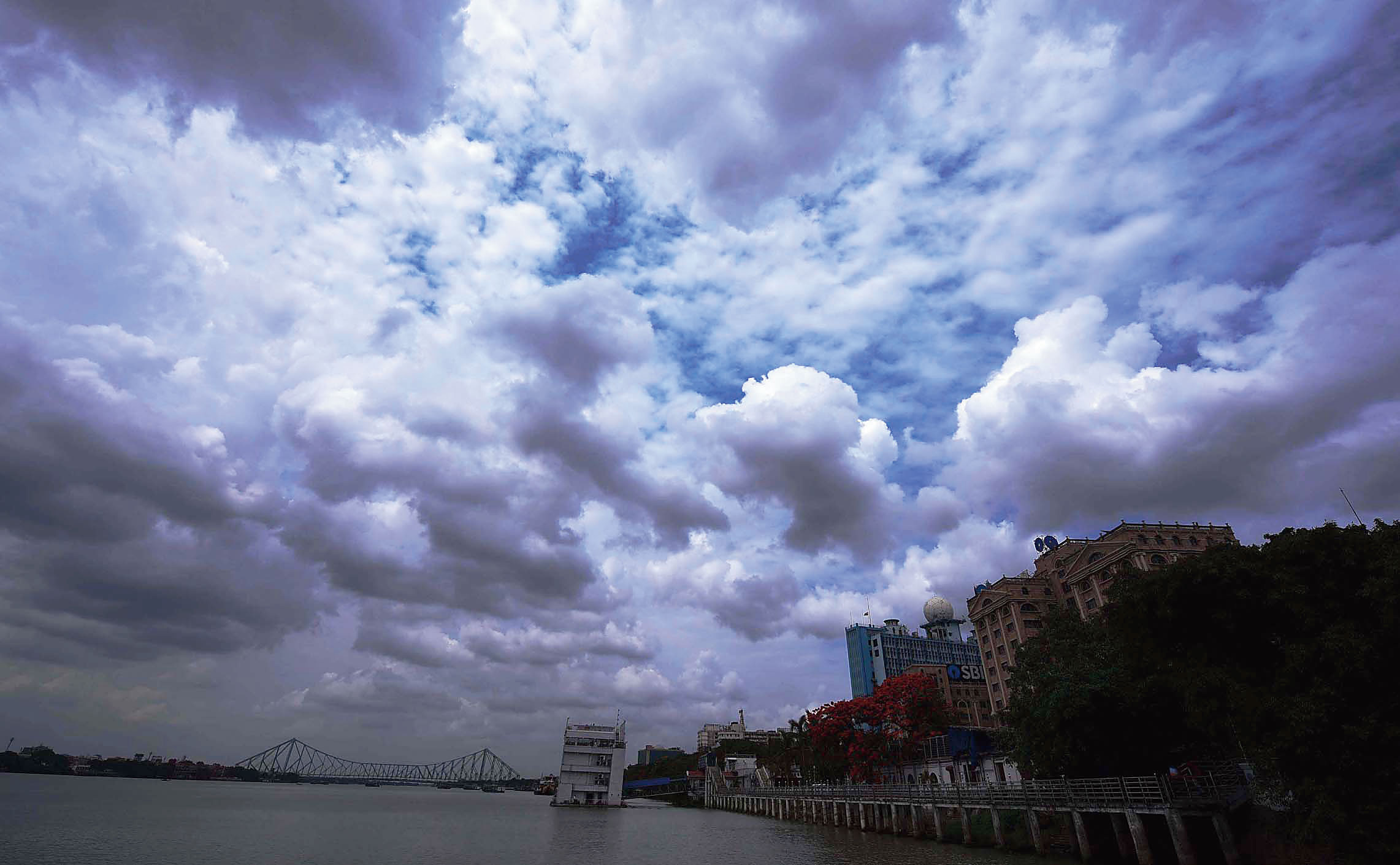 ---
|
Alipore
|
Published 02.05.19, 09:16 PM
---
Winds clocking 100kmph are likely to blow across Calcutta, accompanied by heavy to very heavy rain, after Fani barges into south Bengal as a "severe cyclonic storm" between Friday night and Saturday morning, the weather department said.
Named by Bangladesh, Fani (pronounced Phoni, meaning "snake" in Bengali), is likely to make landfall near Puri between 2.30pm and 5.30pm on Friday. A Metro primer on the storm
Where is the storm?
Fani was over the west-central Bay of Bengal on Friday evening, 710km southwest of Calcutta and 610km south-southwest of Digha. It was moving in a northeasterly direction and approaching the coast at 17kmph on Thursday evening. Met officials expect the cyclone to take till Friday afternoon to cover 310km to reach Puri.
When is it likely to reach Calcutta and what will be its impact?
Fani is likely to reach south Bengal between Friday night and Saturday morning with a wind speed varying between 80 and 90kmph and gusting at 115kmph. It is set to reach Calcutta within around two hours of hitting south Bengal.
The city is expected to get heavy to very heavy rain (60 to 199mm over 24 hours) and the coastal areas, where the wind speed can reach 115kmph, can get 200mm of rain. Rainfall, accompanied by winds blowing at 20 to 30kmph, could start in Calcutta on Friday morning.
How strong will Fani be when it reaches Calcutta?
Chances are it will degenerate into a cyclone from "extremely severe cyclonic storm", the Met department said.
Fani will start losing its strength after crashing into Odisha as an "extremely severe cyclonic storm" with a wind speed that can touch 205kmph. It will weaken into a "very severe cyclonic storm" after landfall and enter Bengal as a "severe cyclonic storm".
"It can further weaken into a cyclone when it hits Calcutta," an official said.
How long will the rain and strong winds continue in Calcutta?
Intense showers are expected in the city between Friday evening and Saturday evening. There could be some showers on Sunday as well but the sky should be clear on Monday, said Sanjib Bandyopadhyay, deputy director general, India Meteorological Department, Calcutta.
As for the wind speed, it is likely to sustain between 80 and 90kmph till Saturday morning, after which it may come down to 50 to 60kmph.
Which districts of Bengal will be affected?
East Midnapore and North and South 24-Parganas will bear the brunt of the storm. All other districts of south Bengal will be affected, too. Some areas of north Bengal will get rain on Saturday.
Will Fani pass directly over Calcutta?
The eye of the storm is likely to pass to the west of the city.
Where will it go from here?
Fani is likely to pass over Hooghly and Nadia after blowing over Calcutta and enter Bangladesh on Saturday. It's likely to degenerate into a deep depression after hitting Bangladesh and become a lowpressure area by Sunday morning.
How is Fani different from Aila, which had struck Bengal in May 2009?
Aila had struck the Sunderbans at 110kmph and its maximum speed was 103kmph when it was blowing through the city. Fani's maximum speed in Calcutta is likely to be 100kmph. Aila had made landfall in Bengal and tall waves had wrecked havoc along the coast. Fani is likely to make landfall in Odisha.
What will schools do?
The Bengal government has asked all state-aided and state-run schools to start summer holidays on Friday because of Fani and the heat wave condition prevailing over the past few days.
The Central Board of Secondary Education and the Council for the Indian School Certificate Examinations have been requested to ask their affiliated schools to do the same. Usually, the summer vacation starts in the middle of May.
A notice issued by the school education department on Thursday asked the schools aided and run by the government to keep their classes suspended from May 3 to June 30.
How ready is Calcutta?
The Calcutta Municipal Corporation has requested residents of "dilapidated, dangerous or insecure buildings" to shift to shelters the authorities have set up. The civic body has asked hawkers to remove the wood and bamboo frames of their stalls along with plastic sheets. Portable pumps have been stationed in low-lying areas to pump out water.
Two control rooms — one at Nabanna (22535185) and another at Lalbazar (22143230) — will monitor the situation round the clock. A contingency team will be on standby at Lalbazar from 10am on Friday.
What about trains?
Three special trains were arranged to bring tourists from Puri to the city. They left the beach town at noon, 3pm and 6pm on Thursday.
Thirty-five trains from Bengal to Odisha and south Indian destinations have been cancelled on Thursday and Friday. Among the cancelled trains are the East Coast Express, Coromandel Express, Yesvantpur Express, Falaknuma Express, Howrah-Puri Shatabdi Express and Sealdah-Puri Duronto Express.
Two pairs of express trains between Howrah and Digha were cancelled on Thursday.
Are hospitals ready?
The health department has issued an order directing all principals, medical superintends and chief medical officers of health "to keep their hospitals and districts ready enough to combat the hazards of the cyclone". All hospitals have also been asked to keep a few beds reserved for Fani victims.
What about power supply?
Power lines can snap because of the rough winds. CESC will have a team of 10,000 engineers and workmen on a 24X7 alert over the next three days.