'Excess' trees cut to widen road between Krishnagar and Majhdia
The residents living along the stretch said the tree included mahogany, banyan, segun, jarul and babla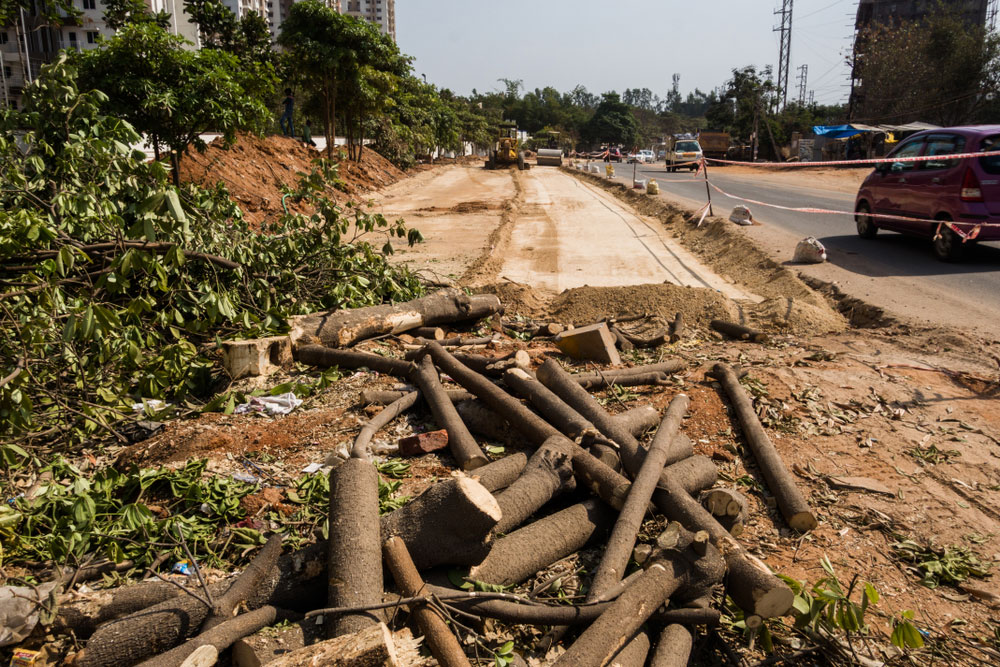 ---
---
Contractors engaged by the Bengal public works department to cut down trees for the widening of a road have been accused of felling the trees which were not marked for the purpose.
Sources said the forest department had approved the felling of 411 trees along the 25km stretch of a state highway between Krishnagar and Majhdia.
However, in reality, the local people and nature lovers said, the actual number surpassed the permitted figure.
The environmentalists claimed the PWD-appointed contractors had already cut off nearly 100 trees, most of which were not marked for the felling.
Members of the Mathabhanga and Churni River Rescue Committee and Sabuj Mancha, both nature lovers' organisations, have submitted petitions to the divisional forest office (Nadia-Murshidabad) questioning the need for cutting the trees.
They also demanded that the remaining trees be relocated.
Executive engineer of the PWD's state highway division-I in Krishnagar, Asim Debnath, declined comments.
An officer of the PWD's state highway division I, however, rejected the allegations.