Ex-MLA of CPM joins BJP in Nadia
He received the BJP flag from state party president Dilip Ghosh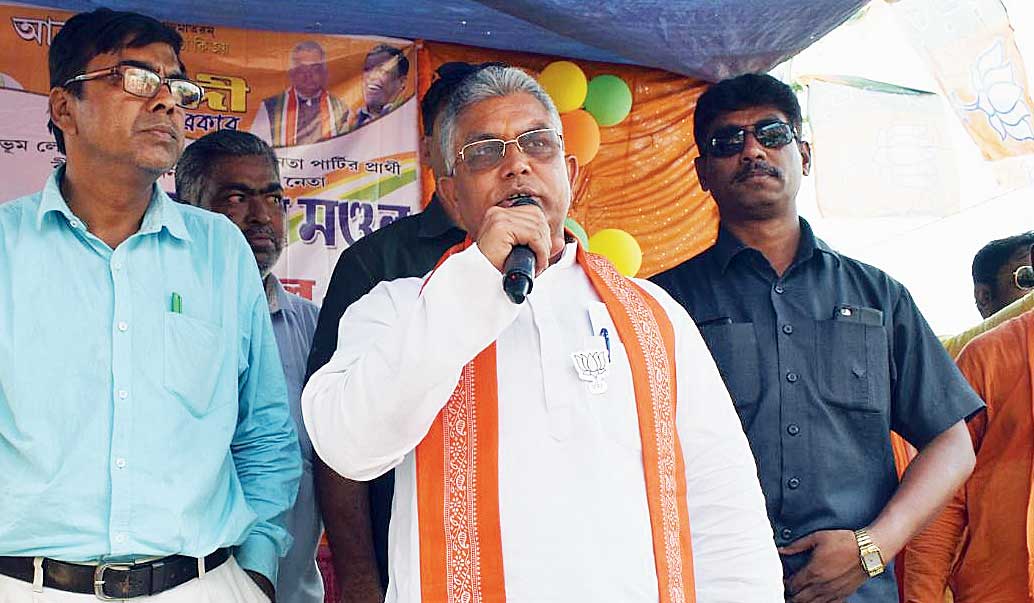 ---
---
Bankim Ghosh, the CPM MLA of Haringhata in Nadia from 2001 to 2011, joined the BJP on Sunday, saying the Left party had failed to protect its workers from the alleged assaults of Trinamul Congress supporters.
Ghosh, who was a minister of state in the Left Front government between 2006 and 2011, joined the BJP at the state headquarters of the party in Calcutta.
Ghosh said: "A distance was created between me and the CPM . The party failed to protect its workers from the assaults of Trinamul. A large number of CPM workers had already joined the BJP in Haringhata. I want to work for the people and the BJP is the best alternative. The CPM has lost its vote bank in the area."
He received the BJP flag from state party president Dilip Ghosh.
"Bankim babu today joined us to save democracy in our state," said Dilip Ghosh.
Later in the day, the Nadia district secretariat of the CPM expelled Bankim Ghosh.