Evacuation from lanes of Bowbazar ahead of East-West Metro's tunnel-boring work
The tunnel boring work is scheduled to start next week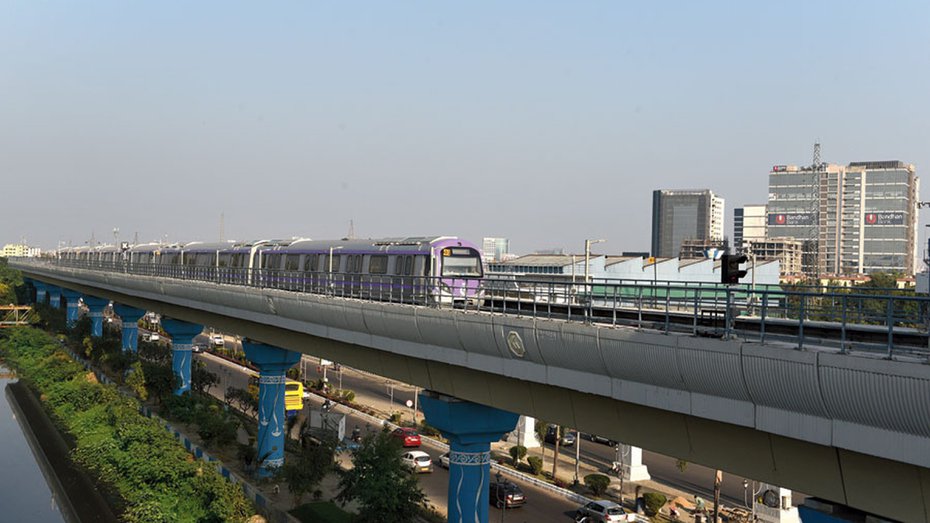 ---
|
Calcutta
|
Published 19.02.20, 08:31 PM
---
Several families will be evacuated from various lanes of Bowbazar ahead of the resumption of East-West Metro's tunnel-boring work till Sealdah, Metro officials said on Wednesday.
An engineer of Kolkata Metro Rail Corporation (KMRC), the implementing agency for East-West Metro, said the agency did not want to take any chance after the subsidence in Bowbazar in September 2019.
The project will connect Sector V in Salt Lake with Howrah Maidan via a stretch under the Hooghly.
On Tuesday, KMRC had evacuated two families from Chaitan Sen Lane, under which the boring machine has remained stuck since August.
The tunnel boring is scheduled to start next week. In the initial days, the tunnel-boring machine will move slowly. It will pick up speed over the next few days. Once the machine gains its usual momentum, there will be vibrations, the impact of which might be felt over the ground, the engineer said. "We want to be doubly sure with Bowbazar this time," a KMRC official said. "There will be planned evacuation to avoid accidents. The idea is to ensure there is no unnecessary panic."
KMRC engineers will earmark the zone in Bowbazar over the next few days that is at risk of subsidence.
Last year, engineers had identified the "danger zone", surrounded by BB Ganguly Street in the north, Hidaram Banerjee Lane in the south, Durga Pituri Lane in the east and Syakrapara Lane in the west. This time, the area may increase, according to KMRC.
Last week, Calcutta High Court had allowed KMRC to start tunnelling work up to 5m in Bowbazar. The company had moved the court, seeking permission to move the machine for maintenance work. The court had directed KMRC to work in accordance with the recommendation of an expert committee on shifting the machine. Besides the suspected patches along Durga Pituri Lane, Syakrapara Lane and adjoining Gour De Lane, where cracks had surfaced in many old buildings and subsidence was most pronounced, engineers have started mapping new lanes and roads in Bowbazar that face a subsidence risk.
The machine had hit an aquifer on August 31 last year, triggering subsidence that led to many buildings collapsing or developing cracks in the Bowbazar area.