Elephant kills three women in western Dooars
Bhado Oraon, Sugi Baraik and Birsi Oraon entered a reserve forest to collect fodder for cattle and firewood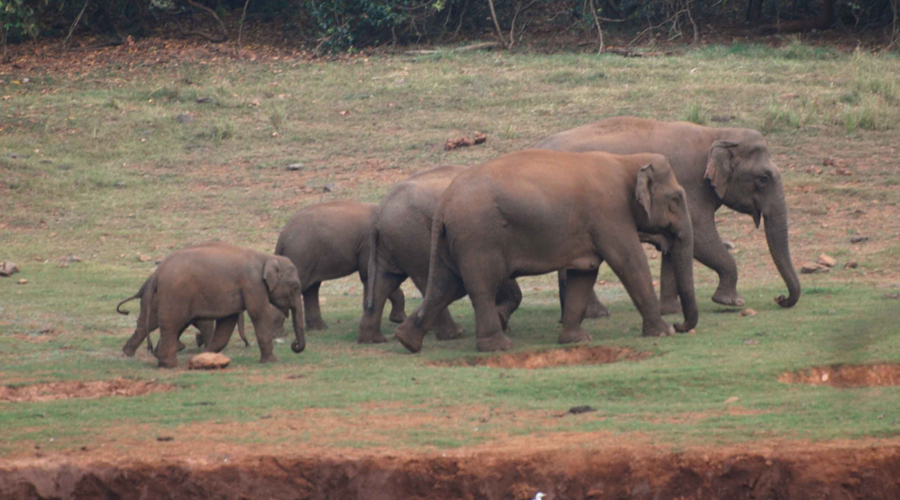 ---
---
Three women who had entered a reserve forest to collect fodder for cattle and firewood were killed when an elephant attacked them near Banarhat in western Dooars on Tuesday.
Bhado Oraon, 49, Sugi Baraik, 62, and Birsi Oraon, 55, were residents of Haldibari tea estate.
The trio were part of a group of women who had entered the Haldibari forest under the Moraghat range to collect the fodder and the firewood.
"Suddenly, a wild tusker attacked them. Although most members of the group managed to escape, three women could not run away. The elephant attacked them with the trunk and trampled them over. All the three died on the spot," said a forest officer.
The deceased used to live at the Bora labour line and Mission labour line in the tea garden.
Foresters and Banarhat police went to the spot and seized the bodies.
In north Bengal, many people who live in tea gardens and villages close to forest enter the jungle to collect firewood. There are also people who take cattle to the forests for grazing.
"Many such people have been killed in attacks by wild elephants. A few days ago, a woman was killed by a wild elephant near Nagrakata after she went to the forest to collect firewood. Whatever happened today is unfortunate but others should learn a lesson from the incident and refrain from entering forests," said Sima Chowdhury, an honorary wildlife warden of the state forest department.
Nature and wildlife conservationists said Tuesday's incident showed the lack of vigil on the part of the forest department.
"People have lost their lives in elephant attacks. There have also been incidents of poaching of animals. Today's incident again proved that the forest department is not vigilant, else, those women would have been prevented from stepping into the jungle," said Nafsar Ali, a representative of the Nature & Adventure Society based in the Dooars.