Diction diatribe backfires on Surjya
On Monday, Mishra posted a tweet bemoaning the absence of the consonant 'r' in English words and asking for votes to "get the R back"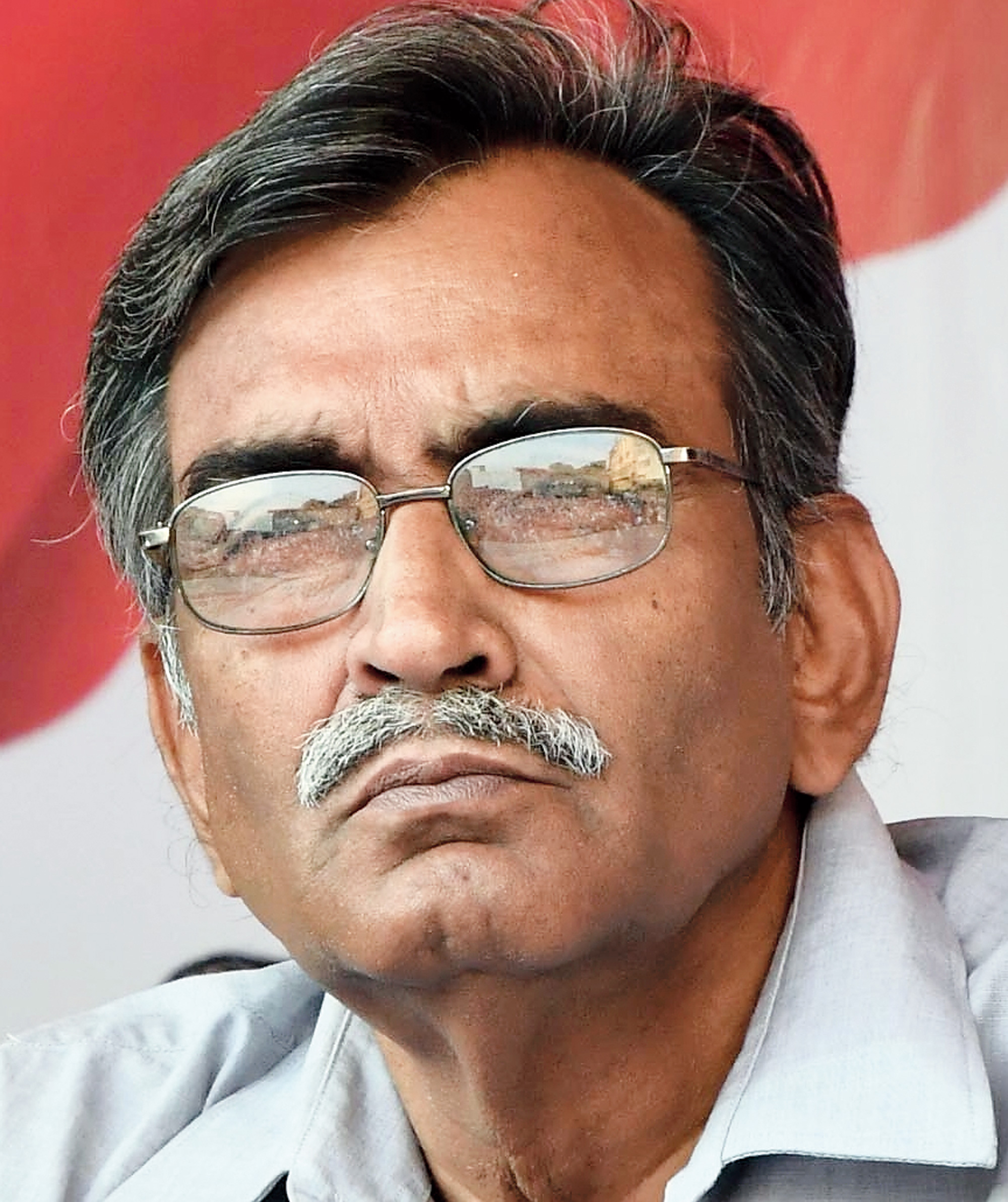 Surjya Kanta Mishra
The Telegraph picture
---
Calcutta
|
Published 30.04.19, 07:46 PM
|
---
CPM state secretary Surjya Kanta Mishra appears to have scored an own goal for the beleaguered Left in Bengal, asking for votes by mocking English pronunciations on Twitter in what was seen by some as a jibe at Mamata Banerjee.
On Monday, Mishra posted a tweet bemoaning the absence of the consonant 'r' in English words and asking for votes to "get the R back". ""Gobment, poblem, theat, poposal, popaganda, poperly, pocuring, pocess, popety, pice, kalpits, potection, pesident, poject.. and the list goes on!!! If you want the "R" back.... vote judiciously! (emojis)" Excellent ponunciation! Hold high the Redflag to get the R back. #Vote4Left."
The post unleashed a barrage of criticism. Most found it elitist and in bad taste, especially as it was construed as an appeal for votes on the basis of the Trinamul chief's command over a foreign language.
"And those who you are asking for your vote from know not even an A, B, C…. forget about R!! #CPIM will be obsolete in Bengal very soon unfortunately!! Shame on you, Sir! This is a reply from a left supporter only! @SitaramYechury @CPIM_WESTBENGAL," wrote Barsha Dey.
"Vote for CPIM Bengal because their English pronunciation is better than Didi!! What a ridiculous way to ask for vote!! Not at all expected from you!! Why the ex left voters are voting for BJP!? What have you done to retain your votebank?" asked Kabir Khan.
Some, like Sneha, called Mishra out — with a link to a 1981 article in The New York Times — on the then Left government's abolition of English at the primary level.
"…. What else do you expect if you stop English education in primary schools till class five? Your blunders make it difficult for everyone else and you expect people to vote for you? Why'll we vote for Left? For going back in time?" asked Sudipto Halder.
Some went to the extent of suggesting Mishra's account had been hacked. But he did not disown the tweet. "I did not compose it, but I did tweet it," he said on Tuesday. Asked about the flak, Mishra said: "Let what happens on Twitter, stay on Twitter." A senior CPM leader termed the post a "horrible faux pas by Surjyada" in the middle of the polls.