Dengue zone Sukantanagar welcomes mosquitoes
esidents alleged that the civic authorities had done precious little to combat the mosquito-borne menace, a charge officials deny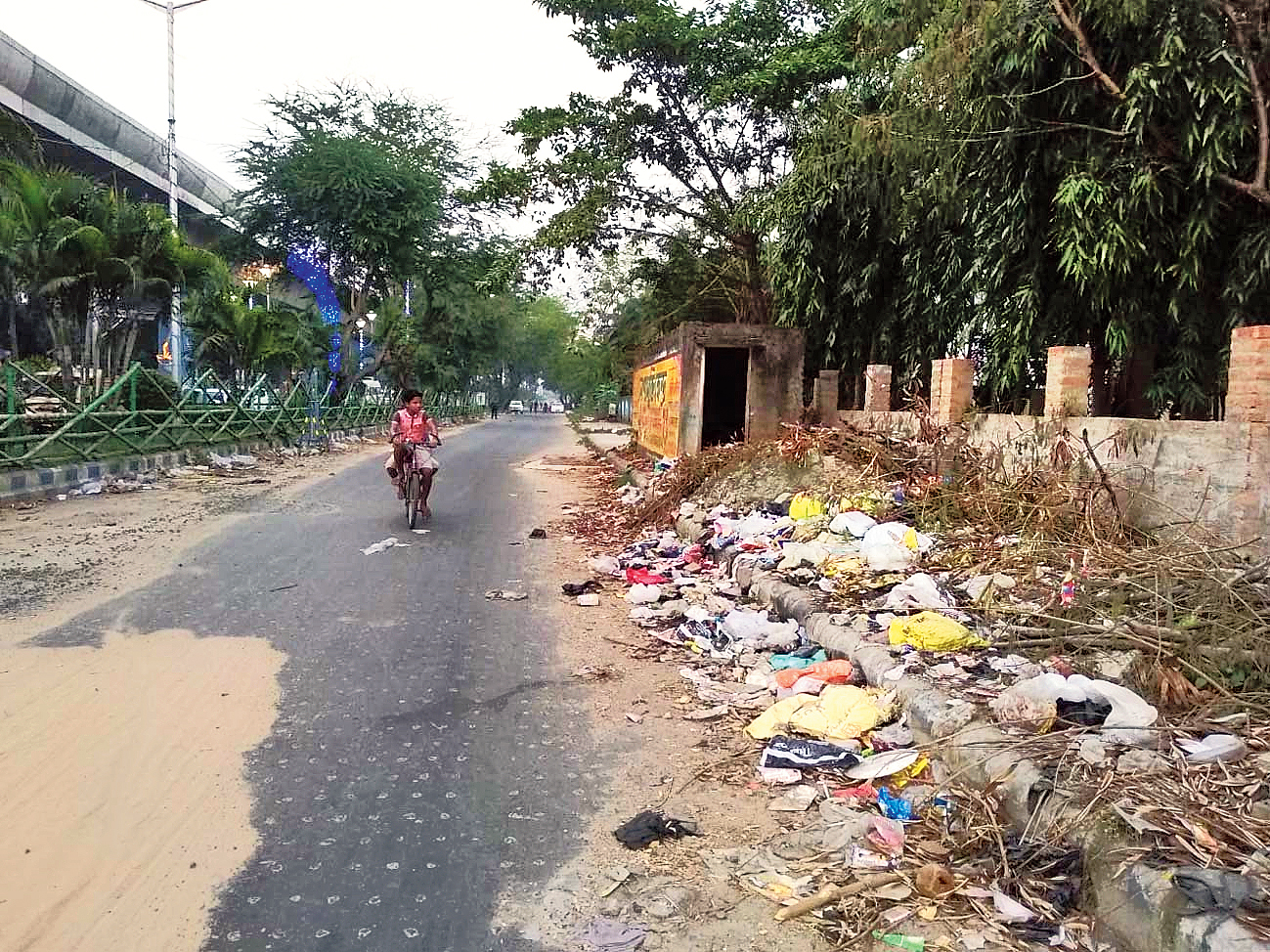 ---
|
Calcutta
|
Published 15.11.18, 08:23 PM
---
Sukantanagar has long been a hotbed of dengue, a fact that the local civic body, Bidhannagar Municipal Corporation, has acknowledged by declaring it a dengue sensitive zone.
Still, the locality on the fringe of Salt Lake presents ideal conditions for mosquitoes to breed, a visit by Metro on Thursday revealed.
Residents alleged that the civic authorities had done precious little to combat the mosquito-borne menace, a charge officials deny.
At least four persons had tested positive for dengue in Sukantanagar a few days ago. One of them, Samir Mondal, a 52-year-old constable of Calcutta police, died at a private hospital on Saturday.
The three other people who had contracted the disease — a couple and their 12-year-old son — are next-door neighbours of the Mondals. All three had to be admitted to hospital.
Residents said many people in the neighbourhood were down with fever and expressed the fear that the situation might spiral out of control in the absence of any anti-mosquito drive by the civic body.
Last year, at least three residents of Sukantanagar had died after testing positive for dengue.
"The high incidence of the mosquito-borne disease has prompted the civic body to list Sukantanagar under the category of dengue sensitive zone," an official in the Bidhannagar Municipal Corporation said.
On Thursday, Metro went through several lanes and bylanes in the neighbourhood where single-room tenements stand cheek-by-jowl with multi-storeyed buildings.
Almost every house has an open, clogged drain in front. Garbage was dumped at one end of lanes and plastic glasses, Styrofoam trays and plates were strewn everywhere. Water accumulates in every such item even after a brief spell of rain.
Garbage was dumped even at a corner of a playground in the neighbourhood.
According to public health professionals, the dengue-causing Aedes aegypti mosquito needs a small pool of clean water to breed. The website of the World Health Organisation states that the Aedes aegypti mosquito can fly up to 400m.
Residents said they had not seen anyone spraying larvaecide or fumigating the area in the past few months.
Neighbours Chiranjit Bor and Surabhi Pal were seen setting fire to an empty crate of eggs near their house to drive away mosquitoes.
"A vector-control team came today and sprayed larvaecide outside the house of Samir Mondal (the dead constable). They rarely visit our locality," said Mondal.
Pranay Kumar Ray, mayoral council member in charge of health at the civic body, however, claimed that vector-control teams were sent regularly to Sukantanagar. "Our teams are visiting the area every week. We will organise a health camp this week," Ray said.
The mayoral council member said the open drains in the area were posing a challenge to them. "The drains get choked as residents dump garbage in them," he said.