Day after Calcutta Metro mishap, close shave for boy
Both boys involved were aged about 10 and were returning home with their mates after a game of cricket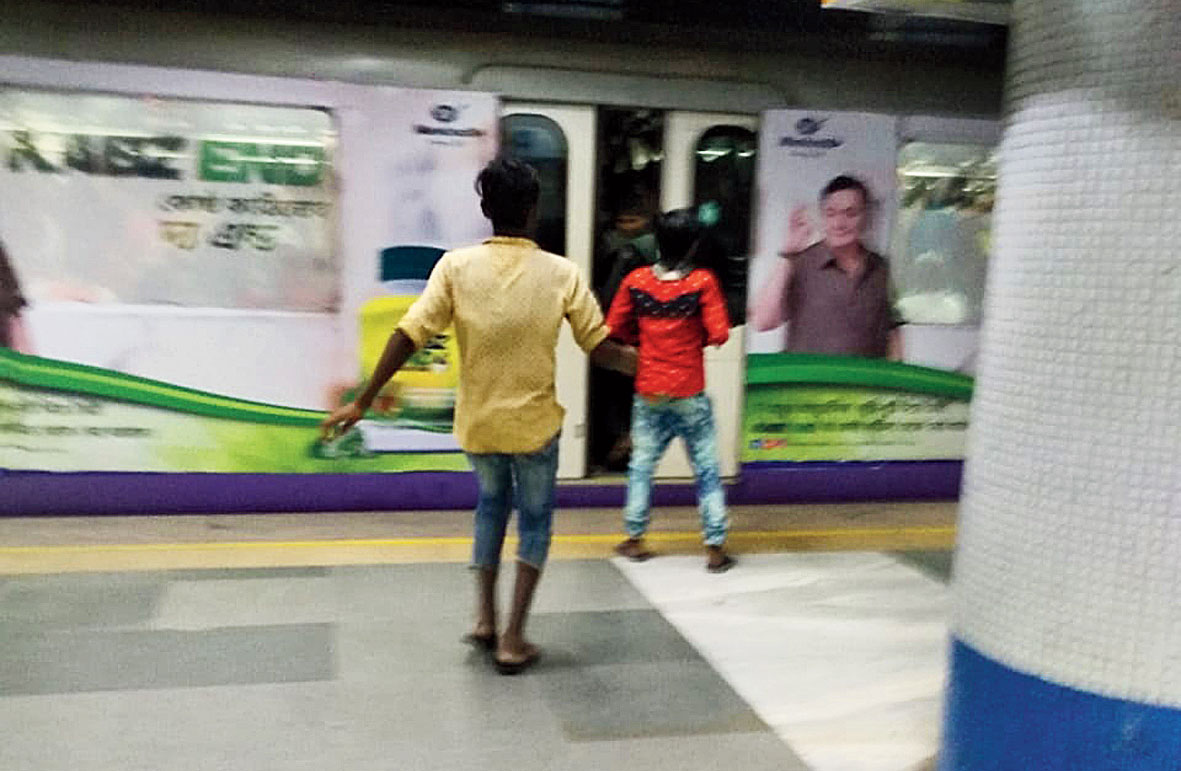 ---
|
Calcutta
|
Published 14.07.19, 09:22 PM
---
Two children sprinting to catch a Metro train got stuck in the same door one after the other on Sunday, the second boy trying to squeeze in after the first boy had somehow wriggled free, suggesting no lessons had been learnt from Saturday's tragedy.
The second boy, his entire body trapped by the closing door, was pushed out onto the platform by those inside the Dum Dum-bound train at Park Street station.
It was at the same station on Saturday evening that Sajal Kumar Kanjilal, 66, a hand trapped in the door, was dragged along the platform to his death.
Both boys involved in Sunday's scare were aged about 10 and were returning home with their mates after a game of cricket. As they all ran to catch the 6.50pm train, the backpack of one of the boys got stuck in the closing door but he somehow dragged himself in.
Before the door could snap shut, the second boy tried to force his way in through the gap.
"The door closed fast; I didn't expect it," he later claimed, looking dazed and continuing to tremble for several minutes.
Unlike Saturday, the train did not move before the boy was pushed out and the door had closed fully.
It was this correspondent and other commuters who helped the boy on to his feet after the shove had sent him tumbling — the RPF jawan at the other end of the platform looked on uninterested.
"We can't help people if they lack basic awareness," a senior Metro official said.