Dark Diwali for Binnaguri tea estate workers
On Saturday, as workers assembled near the factory to join work, they found the work suspension notice which left around 1,400 jobless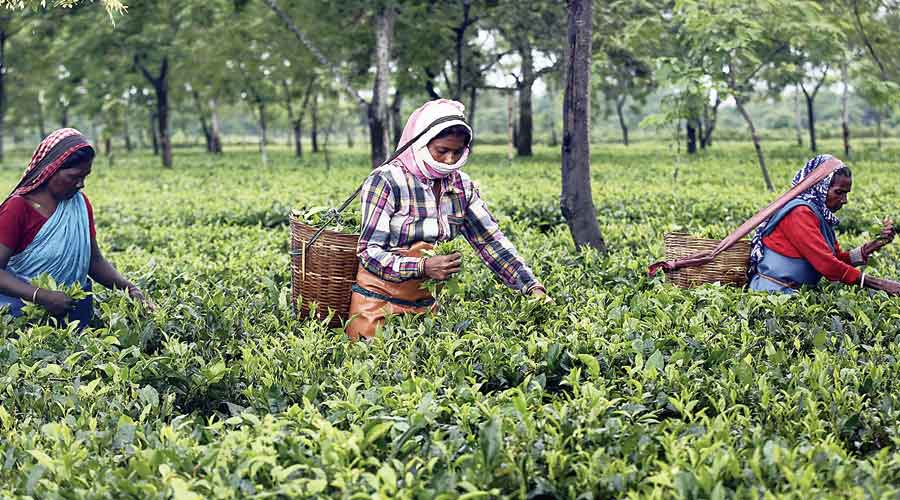 ---
---
Diwali came with gloom for Binnaguri tea estate in the western Dooars under Jalpaiguri district as its management announced suspension of operations in the garden on Saturday in the wake of sustained demonstrations by some workers over a series of demands.
The decision left around 1,400 workers jobless during Diwali celebrations.
On Saturday, as workers assembled near the factory to join work, they found the work suspension notice issued by the manager.
"For past few days, a section of workers, under the banner of a couple of tea trade unions, have been organising protests in the garden on certain demands. Such activities were affecting regular activities. Also, there were indications that even after the Kali Puja and Diwali, they will continue such protests. The management was apprehensive that law and order can deteriorate in the garden any time. That is why this decision was made," said a source in the management.
Trade union leaders are not ready to buy the theory. They said workers demanded non-cash facilities such as housing that the management is supposed to give workers under the Plantations Labour Act.
"The management has closed down the garden under some flimsy pretexts. We want the state labour department to intervene and facilitate the garden's reopening," said Mani Kumar Darnal, the joint general-secretary of Intuc-backed National Union of Plantation Workers.
Niren Mitra, the manager, said he had been working here for the past 23 years, and "there had been no problem". "In recent times, some leaders of a union are trying to mislead workers," he said.