Task force to review Amphan relief
Move first by administration to get refunds from ineligible beneficiaries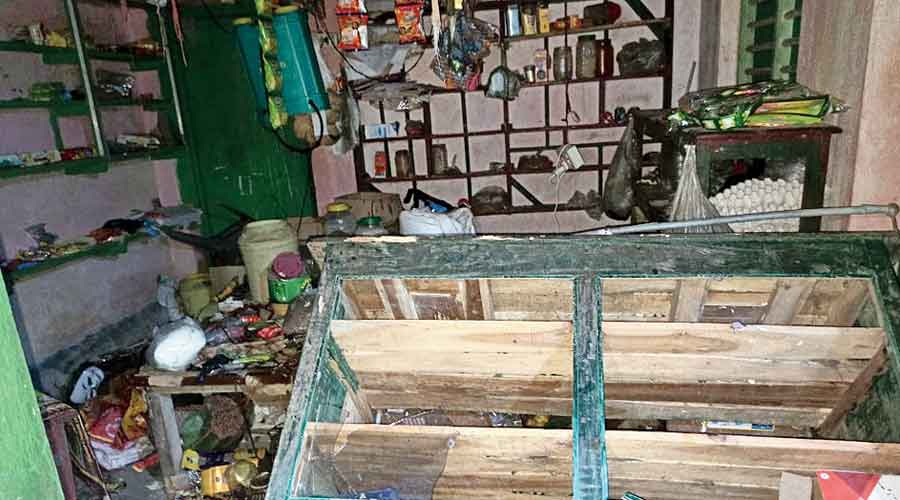 ---
---
East Midnapore district officials have formed a block-level task force to monitor refund and verification of Amphan compensation in the midst of several concurrent initiatives to weed out alleged corruption in the distribution of the state's Rs 20,000 doles to those who lost their houses in the cyclone on May 20.
This is the first administrative move to get refunds from ineligible beneficiaries.
The task forces in 25 blocks and five municipalities will consist of BDO, block disaster management officer and gram panchayat-level nodal officer, in addition to the optional participation of the panchayat samiti chief.
While the task force will look into anomalies till the compensation distribution process gets over, the teams formed on Wednesday had been mandated to recover the amount "immediately and not later than two days".
"The state government had given us a two-day window to collect the refunds," said an official.
Sources said at the end of the deadline, approximately Rs 50 lakh had already been collected in refunds from 250 persons in East Midnapore, more than half of which came from Nandigram, the epicentre of dole-related police complaints.
"All persons who had been directed to submit refunds were either Trinamul-affiliated panchayat functionaries or their relatives," a source said.
"The ruling party is in a desperate bid to repair their image in the district. State leaders have now directed block and municipality-level officials to speed up the process," said the source and added that the government had asked district officials to set strict deadlines to wrap up the compensation distribution process after proper verification and rectifying anomalies like payment of doles to ineligible beneficiaries.
"The administration has directed officials to repay rightful beneficiaries at the earliest and collect refunds at the same time," said district disaster management official Mrityunjay Haldar.
"We are reaching out personally to people for swift disbursal and refunds," he added, referring to the effort spanning 223 gram panchayats, almost all of which have several corruption-related complaints from citizens.
Block-level Trinamul leaders said the party's ongoing drive to get back money from those who had been wrongfully paid compensation would help state and district officials get back Amphan doles.
"Formation of task forces is commendable, but the party is already making similar efforts. We have already showcaused 200 party members and directed several of them to make refunds. Nearly, 130 persons had submitted refund following our appeal. More ineligible beneficiaries will return wrongfully got compensation," said Trinamul block president Meghnad Pal.
However, both government officials and Trinamul leaders are mum when asked if penal action would be taken against those who took government money wrongfully or those who helped them get the compensation.
In a related development in Mahisadal on Thursday, three panchayat pradhans and 40 members of Betkundu, Garkamalpur and Lakha panchayats had been showcaused by Trinamul for Amphan compensation corruption. A source said 20 of the ineligible beneficiaries had refunded the compensation till Friday.
"If only the task forces had acted from the beginning then a lot of suffering could have been prevented. The damage is already done, and now Trinamul is trying to save its image," said BJP district vice-president Nabarun Nayak.