Crop insurance for all in Bengal
The idea of bringing all farmers under crop insurance scheme was a brainchild of Mamata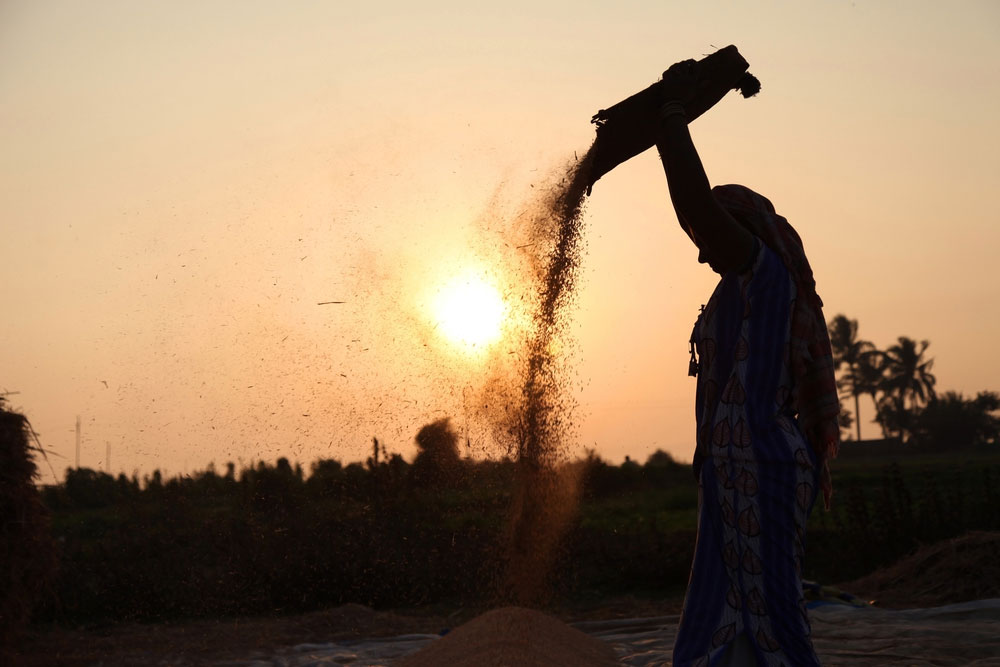 ---
|
Suri
|
Published 27.07.19, 07:48 PM
---
The Mamata Banerjee government has decided to bring all 72-lakh-odd farmers in Bengal under the crop insurance scheme in the current kharif (monsoon) season, but the initiative could hit a roadblock as the agriculture department faces problems at the ground level to authenticate the land ownership of most farmers.
The government has launched the new state-funded crop insurance scheme — Bangla Sashya Bima Yojana — to help those farmers who don't get loans from banks as they do not possess land ownership documents or till others land.
"About 35 to 40 per cent farmers, who get loans from banks, are given insurance cover automatically. The state-funded insurance scheme was launched to cover the farmers who fail to get farm loans from banks. The state will shoulder the entire premium of the insurance scheme," said an agriculture department official.
Sources at Nabanna said the idea of bringing all farmers under crop insurance scheme was a brainchild of the chief minister. Proper implementation of the scheme is considered to be essential in this kharif season as it is being apprehended that production of paddy might be affected because of shortfall of rains in the south Bengal districts.
A bureaucrat said if all the farmers were not given insurance coverage, it would create a problem in the rural areas. "This is because a section of farmers who got crop insurance after securing bank loans, would get compensation for loss of crop while others would not get this benefit," he said.
There are three types of farmers who lack documents to claim themselves as farmers. First, farmers without any kind of land records and second, farmers with land records in the names of their forefathers. The third category is of sharecroppers without any agreement with landowners.
"We have a target to bring all farmers under the crop insurance scheme this year. We have already asked the land department to ensure that ownership records are updated for the farmers, who don't have required papers. If the land department fails to initiate required steps quickly, local gram panchayat pradhan would be allowed to certify the farmers," state agriculture minister Asish Banerjee said.
Though some officials in the agriculture department said there was a provision to identify a farmer by a panchayat pradhan based on land records registered in the name of father or grandfather of a farmer, it would be easier said than done given the political situation in rural areas after the Lok Sabha results were out.
"The panchayat pradhans can only certify the second category as valid farmers. But it would be tough for the panchayats to certify remaining two categories. So, the department has to cross a number of hurdles before it can bring all the farmers under insurance scheme," said an official.
Then, a number of gram panchayats are not functioning properly as elected members of Trinamul are not attending offices on a regular basis because of agitation by the BJP.