Covid: Vaccine and test riders for visit to the Darjeeling hills
Tourists who have got fully vaccinated or are carrying RT-PCR negative reports which have been issued within 72 hours of their travel will be allowed to check in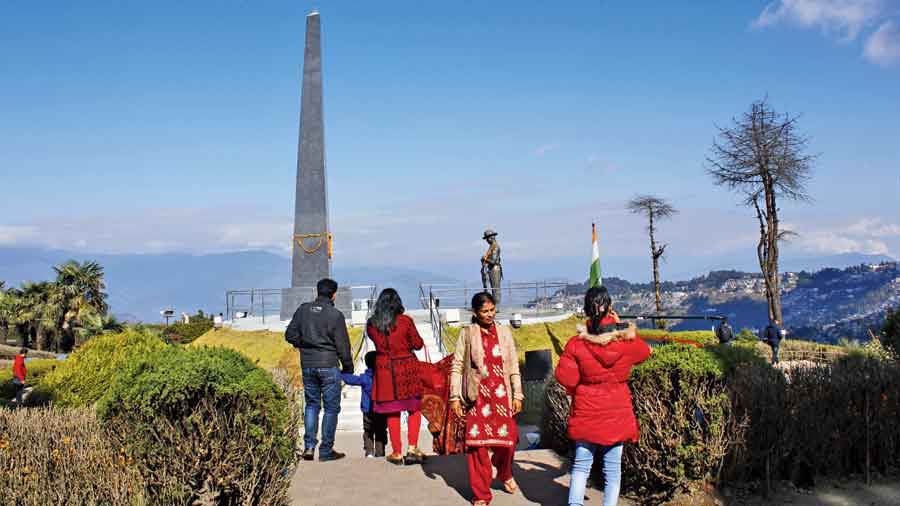 ---
Siliguri
|
Published 15.07.21, 01:06 AM
|
---
The Darjeeling district administration has asked the owners of hotels, resorts and homestays to allow only those tourists who have got fully vaccinated or are carrying RT-PCR negative reports which have been issued within 72 hours of their travel to check into their properties.
"To curb the spread of Covid-19, we have advised all hotels and homestays in the Darjeeling hills to allow tourists only after ascertaining either RT-PCR negative status or double vaccination certificate," said a source in the administration.
In north Bengal, this is the first such advisory that has been issued by the administration of any district with regard to the movement of tourists. On Monday, the subdivisional officer of Contai in East Midnapore had issued a similar order to check unrestrained inflow of tourists in Digha.
On Wednesday evening, the Jalpaiguri district administration also issued a similar notification.
There are around 370 hotels in the hill town while over 500 homestays have mushroomed in three hill divisions of Mirik, Kurseong and Darjeeling. Those running hotels in Darjeeling, however, said unlike Digha, the rush of tourists is comparatively less in the hill town.
As of now, the average occupancy at hotels in Darjeeling is around 20 per cent but at some places, it is as high as 80 per cent. Also, 75 per cent of visitors to the hills these days are from Bengal, while the rest are from Jharkhand and Bihar.
"After the first wave of the pandemic, there was a huge rush of tourists in January and February. We hope there will be a similar rush in the coming months," said Samir Singhal, the treasurer of the Darjeeling Hotel Owners' Association.
Others associated with the tourism industry in north Bengal said the inflow of tourists in the hills had always been less during the monsoon.
"We have no problem in adhering to the advisory issued by the administration. Most tourists now are visiting the hills on weekends and preferring rural homestays. The inflow, we expect, will go up in October and November," said Samrat Sanyal, the general secretary of the Himalayan Hospitality and Tourism Development Network.
He underscored that the vaccination of all those associated with the sector, particularly those working at hotels or running homestays, vehicle drivers and tour guides, need to be expedited. "This would help us revive the industry in a sustainable manner."
At Digha, two tourist groups had to return to Calcutta on Wednesday morning after they had tested positive at a Covid screening camp organised by the Digha-Sankarpur Hoteliers' Association.
Additional reporting by Vivek Chhetri in Darjeeling and Anshuman Phadikar at Digha