Covid crisis: Over 2 crore people associated with tourism sector lost jobs, says Centre
In the pre-pandemic period, that is, in 2019-2020, around 34.8 million direct jobs were available in the Indian tourism industry: G. Kishan Reddy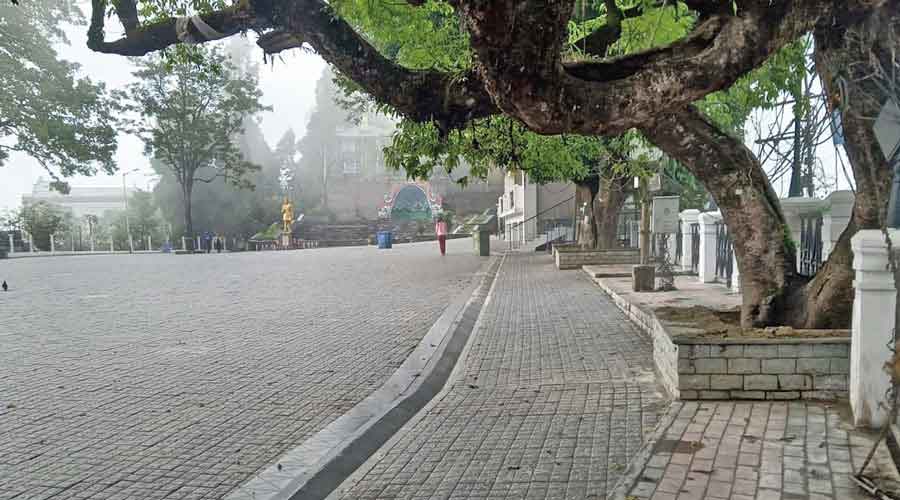 The deserted Mall in Darjeeling, which used to be frequented by tourists.
File photo
---
Siliguri
|
Published 21.07.21, 01:49 AM
|
---
Over two crore people associated with tourism sector in India lost jobs because of Covid-19, revealed data shared by the Union minister of tourism in the Lok Sabha on Monday.
However, tourism stakeholders pegged the number of job losses in the sector at over four crore.
In a reply to questions from Darjeeling BJP MP Raju Bista and another legislator, Union tourism minister G. Kishan Reddy said on Monday that his ministry had engaged the National Council of Applied Economic Research earlier this year to conduct a study on the economic losses for households engaged in tourism in the backdrop of the pandemic.
"The study observes that a significant number of jobs were lost in the tourism sector once the lockdown was implemented," Reddy said.
He furnished data which said 14.5 million jobs were lost in the first quarter after the lockdown had been clamped last year, followed by 5.2 million jobs in the second quarter and 1.8 million jobs in the third quarter.
"Altogether, 21.5 million people lost jobs. In the pre-pandemic period, that is, in 2019-2020, around 34.8 million direct jobs were available in the Indian tourism industry," pointed out an observer.
The data shared by Reddy also indicated that the foreign exchange earnings (FEE) from tourists for the calendar year of 2020 had declined by 76.3 per cent compared to 2019.
The minister provided month-wise foreign tourist arrival (FTA) of 2020, which showed that around 2.7 million people from abroad had visited India last year.
"There is almost a decline of 75 per cent in the FTA as compared to 2019 when 10.53 million foreign tourists had visited the country," the observer said.
Reddy told the Lok Sabha that the ministry had constituted a task force headed by himself for the revival of the industry and it would have senior officials and representatives of tourism stakeholders' associations as members.
Veterans in the tourism sector of north Bengal said the number of jobs lost in the pandemic was much more than what the minister had said.
"The data only include those who are in the organised sector of the industry. Several others, who serve at grassroots like porters, cab drivers, guides, homestay owners and their employees, have also lost earnings. Altogether, we feel, at least four crore jobs have been lost," said Raj Basu, who has been associated with tourism for years.