Bengal records 10 weeks of fall in active Covid-19 cases
Sunday was a day, again, of not one of the 23 districts reporting a three-digit figure of new infections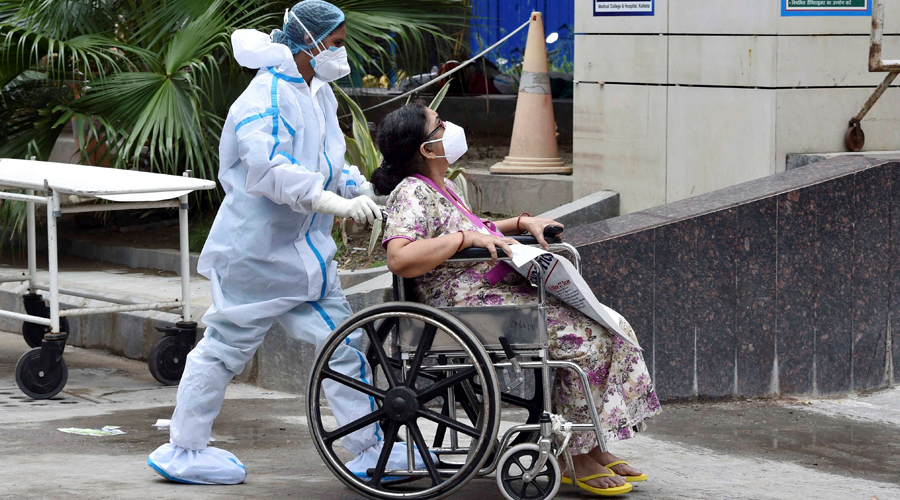 ---
Calcutta
|
Published 30.08.21, 01:27 AM
|
---
Bengal on Sunday recorded 10 consecutive weeks or 70 successive days of a fall in its total number of active cases, with 650 new infections, 683 recoveries and six deaths.
The total of active cases fell by 39 on Sunday to reach 9,070.
The last time the state saw a rise in its total of active cases was on June 20, when it reached 23,016. Over these 70 days, there has been an improvement of nearly 61 per cent.
"Around June 20, we were still recording around 2,200 new infections (a similar number of recoveries) and 50-60 deaths daily. Now, we get 600-700 new infections (a similar number of recoveries) and five-10 deaths a day. That is remarkable improvement, and a total turnaround from the devastation of the second wave," said a minister.
"Before the dreaded third wave arrives, this is a very decent stage for Bengal," he added.
Calcutta logged 87 new infections, while North 24-Parganas reported 88. Sunday was a day, again, of not one of the 23 Bengal districts reporting a three-digit figure of new infections. Seven districts reported a single-digit figure.
The state's recovery rate remained 98.22 per cent -- the highest ever this pandemic -- still fairly ahead of the national rate of 97.51. The daily positive confirmation rate, which was nearly 33 per cent at the peak of the second wave, was 1.58 per cent on Sunday.
"On June 20, the recovery rate was 97.28, while the positive confirmation rate was 4.12," said the minister.
Eighteen Bengal districts reported zero deaths on Sunday. Calcutta reported one.
The state's mortality rate is 1.19, while that of the nation is 1.34 per cent.
The state currently has over 15.47 lakh Covid-19 cases, since the first was reported in March last year. The total includes more than 15.2 lakh recoveries and 18,423 deaths.