Covid-19 hospitals in all Bengal districts
According to guidelines, each hospital would be equipped with at least 20-30 beds with ventilators and dialysis units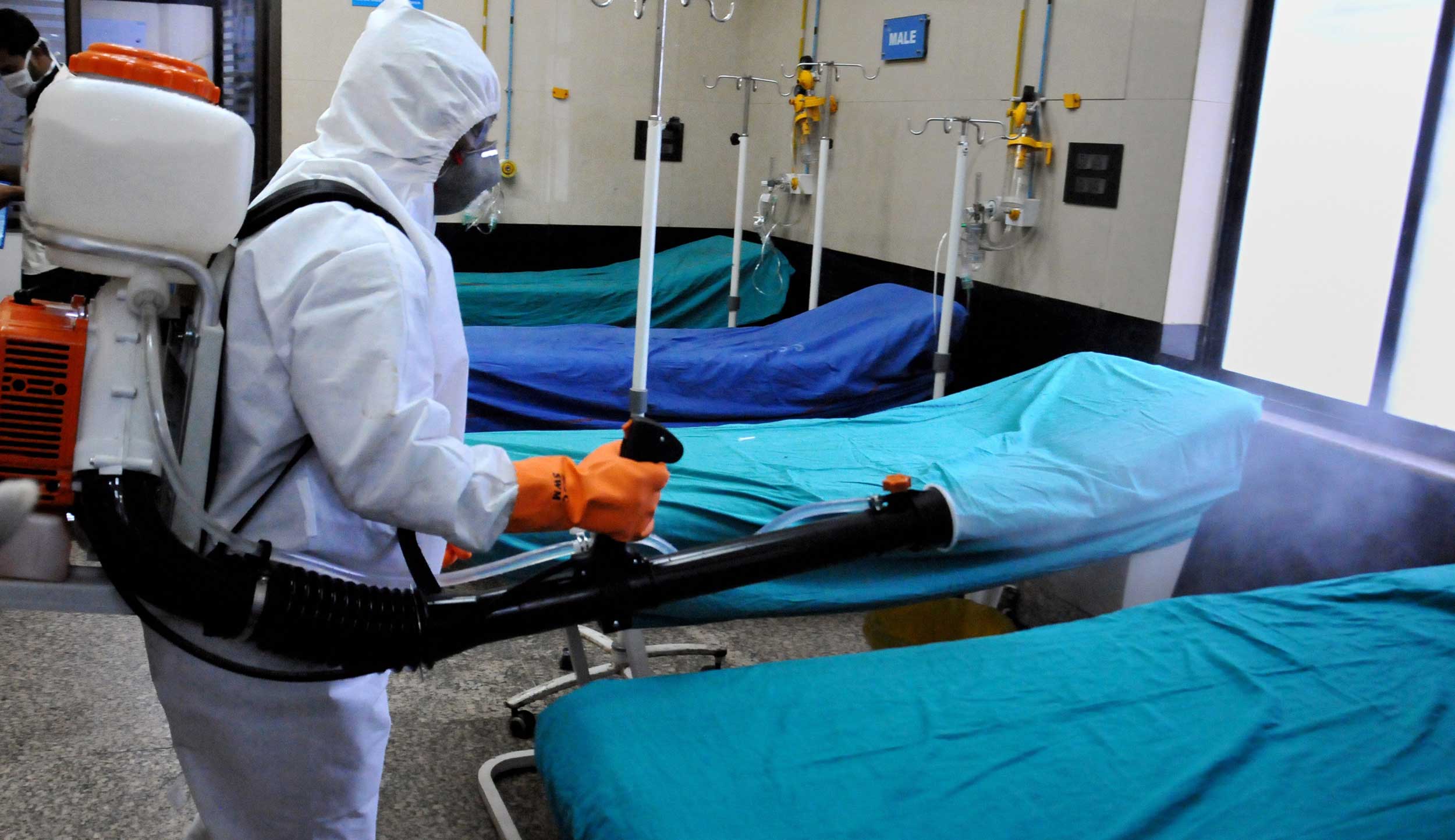 ---
|
Burdwan
|
Published 29.03.20, 08:33 PM
---
The Bengal health department has ordered arrangements for a separate hospital for Covid-19 patients in each district in order to prepare a local set-up before the infection expands into the community transmission stage.
"All districts have been asked to coordinate with senior health officials and local medical colleges to decide which hospital would be the best choice for transformation into a Covid-19 hospital," said a senior health department official.
"The districts should prepare themselves on a war footing," he added.
District officials have been asked to select a hospital — state-run or private — and arrange for the required infrastructure to turn it into a facility exclusively for treatment of Covid-19 patients.
According to guidelines, each such hospital would be equipped with at least 20-30 beds with ventilators and dialysis units. The hospital should have a total strength of at least 100 beds, which could be augmented in a crisis.
Those hospitals would also have a pathological laboratory, which could be turned into a testing unit for Covid-19.
Sources said through a videoconference on Thursday with all the chief medical officers in districts, the top brass of the health department had asked for selection of the hospitals immediately and a detailed report with proposed infrastructure for the hospitals.
Chief minister Mamata Banerjee had already turned the Calcutta Medical College and Hospital into a 3,000-bed hospital dedicated to treat novel coronavirus patients and ordered more beds to fight the disease at all government healthcare facilities.
After Nadia's five persons reported positive, the state officials instructed the districts to prepare the hospitals without further delay.
In Burdwan, health department officials said they held a meeting with prominent private hospitals, where they would discuss their strengths.
In Birbhum, the district administration has a plan to transform a part of the Rampurhat Medical College and Hospital to cater to the Covid-19 needs.
Meanwhile, all the districts have set up quarantine centres in various empty government buildings.
"In a video conference on Thursday, all the districts have been asked to increase number of quarantine centres. All the districts have been asked to set up at least a large quarantine centre in every block," said a health official.