Scurry to cross border and return from India
Restrictions have been imposed on the entry of Bangladeshis to India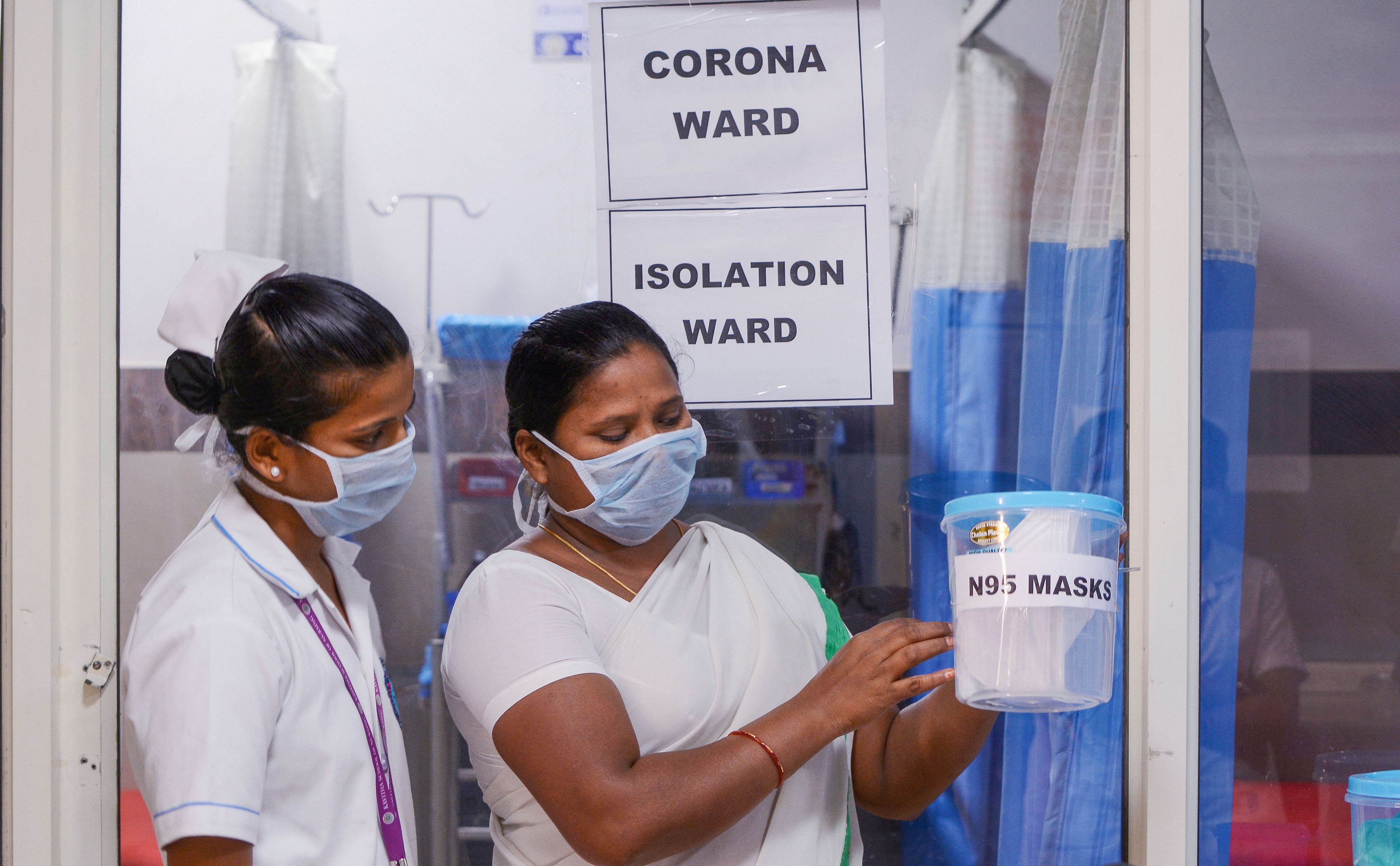 ---
|
Siliguri
|
Published 18.03.20, 09:34 PM
---
Sagar Adhikary, a resident of Panchagarh district of Bangladesh, was busy completing formalities at Fulbari, one of the transit points to the neighbouring country, on Wednesday for his speedy return home.
He was in Siliguri for the treatment of his wife's eyes but they were in a hurry to go back.
"I had come to Siliguri with wife for treatment of her eyes. However, as we learnt about the spread of the coronavirus in India, we thought of returning and don't want to get infected. Restrictions have been imposed on the entry of Bangladeshis to India. If the situation deteriorates, the border might be completely sealed and we would be stranded here. That is why we took no time and reached the border. We would later come for the treatment," said Sagar, a businessman.
Fulbari is 12km from here.
Like Sagar, some other Bangladeshis were also seen on the Fulbari border that connects Banglabandha in the Panchagarh district of the neighbouring country.
Aparna Roy, a resident of Birganj of Dinajpur district in Bangladesh, said: "If any of us gets infected, we would be quarantined. It would be botheration for the families then."
The health department has set up a medical camp right near the entry gate on the border. "Since March 8, health officials have been using thermal guns to scan every passenger who is entering from Bangladesh. So far, 2,443 persons have been screened and none has been found with fever or other symptoms of Covid-19," said a health official on duty.
"Entry of Bangladeshis stopped but some Indians who were to the neighbouring nation returned in the past few days. Also, several students from Nepal who study in Bangladesh returned home through Fulbari," the official said.
On Wednesday, state tourism minister Gautam Deb visited Fulbari. He spoke to BSF officers and the health officials and reviewed the situation.