Shahid Divas minus crowd
Chief minister Mamata Banerjee to make an online speech and hold a virtual rally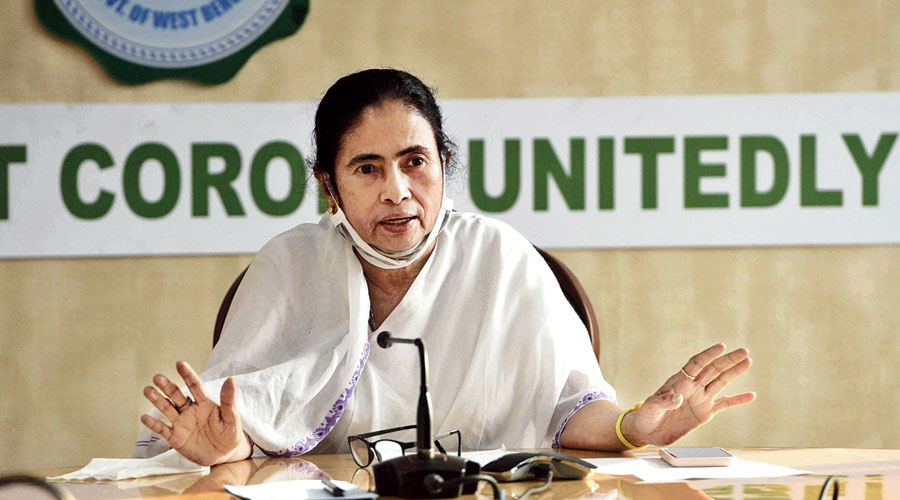 ---
---
The East Midnapore unit of the Trinamul Congress has decided to call off its booth-level solidarity gatherings at party offices and other venues on Tuesday, July 21, in view of the rising Covid-19 cases.
Trinamul observes July 21 as its annual Shahid Divas (Martyrs' Day), in the memory of 13 workers killed in police firing on that day in 1993, with a rally at Calcutta's Esplanade. This time, chief minister Mamata Banerjee will make an online speech and hold a virtual rally.
East Midnapore district vice-president Nanda Mishra said they initially felt that "the least we could do was hold party meetings at booth levels to watch the CM's speech, but we now feel it will be prudent to opt for social distancing". "We are asking workers to watch the speech from home and pay floral tributes to workers' pictures or busts," Mishra added.
East Midnapore, with containment zones spread across five municipalities and 17 blocks, saw 65 fresh infections on Sunday. On Saturday night, a councillor in Panskura town died with high fever, his Covid test result is awaited.
"The district has 830 cases, 362 active, and 458 recoveries," said a source. Total lockdowns are on in Tamluk, Panskura, Contai and Egra. In Haldia, which has 20 containment zones but is not totally locked, Trinamul block president Tapas Maity said social distancing was vital. "We will observe Shahid Divas in whichever way that is reasonable," Maity said.
The BJP will observe July 21 as Prahasan Divas or farcical day to mock Trinamul.
Members of the BJP state unit will hoist black flags and wear black badges to remember its supporters allegedly killed in political clashes since 2013.
The BJP earlier claimed that since 2017, some 106 of their supporters were killed by "Trinamul goons". On Monday, BJP state chief Dilip Ghosh named only 93, adding that some families refused to admit that the deceased were BJP supporters under Trinamul's pressure.
Additional reporting by Arkamoy Datta Majumdar in Calcutta