Minister Jyotipriya Mullick tests Covid-19 positive
Over twenty MLAs, including at least ten from Trinamul, have been infected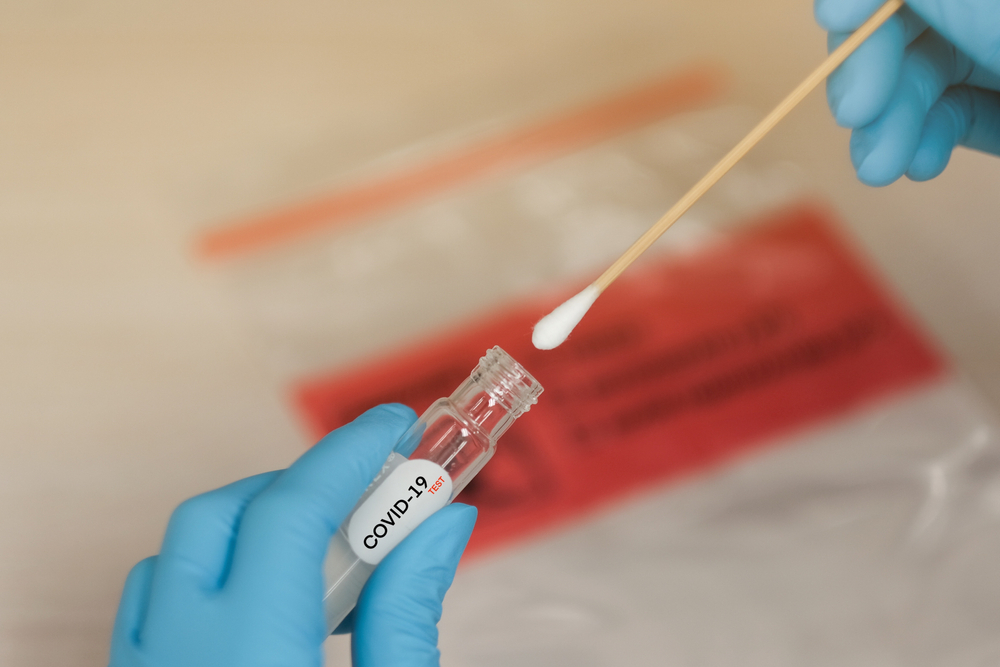 Mullick's infection was reported late on Sunday night
Shutterstock
---
Calcutta
|
Published 08.09.20, 01:36 AM
|
---
Bengal food and supplies minister Jyotipriya Mullick was hospitalised on Monday after testing positive for Covid-19, sources in his party said on a day the state logged 3,021 new infections.
Mullick's infection was reported late on Sunday night.
From Wednesday, Speaker Biman Banerjee has convened a two-day session of the Bengal Assembly to fulfil the constitutional requirement of meeting at least once in six months.
So far, over 20 MLAs, including at least 10 from Trinamul, have been infected. Trinamul's Egra MLA Samaresh Das and Falta MLA Tamonash Ghosh died from the disease.
The pandemic has also claimed the life of CPM veteran and former transport minister Shyamal Chakraborty.
The state reported 3,077 recoveries and 58 deaths from the novel coronavirus in the 24-hour window ending at 9am on Monday.
Of the deaths, 16 were from Calcutta and 13 in North 24-Parganas, of which Mullick is the district chief of the Trinamul Congress.
Bengal's total infections went past 1.83 lakh. Of them, over 1.57 lakh are recoveries and 3,620 are deaths.
Mullick, 62, a senior leader in the ruling party, is the fourth member of Mamata Banerjee's cabinet to test positive.
Fire and emergency services minister Sujit Bose, minister of state for micro, small and medium enterprises Swapan Debnath, and public health engineering minister Soumen Mahapatra had contracted the disease and then recovered.
"Balu (Mullick) tested positive. He has been a little ill for a few days. Because he has some comorbidities, it was decided to get him hospitalised," said a cabinet colleague.
In Covid-19, comorbidities are underlying health disorders, such as high blood pressure, diabetes, cardiovascular disease or kidney ailments.
As of Monday, the state government reported 3,125 or 86.3 per cent as deaths with comorbidity "present".
Bengal's overall mortality rate is now 1.96, still behind the national rate of 1.7 per cent. Calcutta's mortality rate is 3.19 and it has contributed over 38 per cent of the total death toll.
For 15 consecutive days, Bengal reported a fall in the total number of active cases, with more recoveries than new cases being found in 24 hours. The total active cases on August 23 were 28,069, and on Monday, the count was 23,216.
The state's recovery rate has climbed by over 15 per cent in a month, reaching 85.4 on Monday, substantially ahead of the national rate of 77.54 per cent.
Bengal logged 42,216 tests on Monday, which took the total past 22 lakh, at 24,455 tests per million people.
From early February, Bengal took over three-and-a-half months to complete 1 lakh tests on May 19. Its recent total testing milestones of 17, 18, 20, 21 lakh and now 22 lakh were achieved in two days each.
Steady rise in the tests, coupled with relatively lower cases being found, has improved the positive confirmation rate in 15 days from 8.9 to 8.35 per cent. A decreasing positive confirmation rate is indicative of reducing levels of Covid-19 spread.