'Dead' Covid patient found alive
Hospital error leads to mistaken identity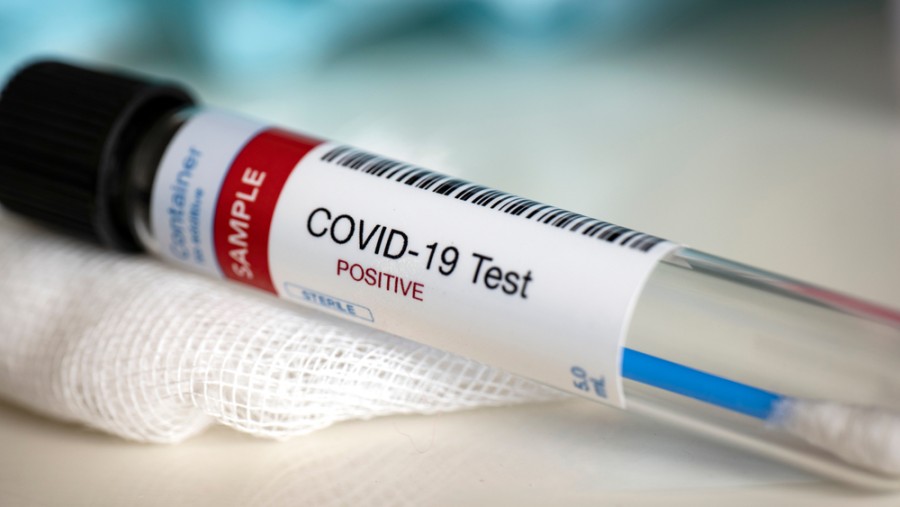 ---
|
Khardah
|
Published 22.11.20, 01:55 AM
---
A man from Birati, pronounced dead by a Covid hospital two weeks ago, was brought back home alive by his son on Friday evening, days after his "cremation" and on the eve of his shraddh ceremony.
A data entry error at the Balaram Hospital in Khardah was behind this mix-up.
A senior district official said family members of Sibnath Bandyopadhyay, 62, a resident of Birati, had performed his last rites after a covered dead body was handed over to them on November 13.
"His shraddh ceremony was scheduled for Saturday. But, they were pleasantly shocked when they got a call from Balaram Hospital (on Friday evening) asking them to come and take their patient back home," said the official. Sibnath's son Sanjib rushed to the hospital and brought him back home.
The North 24-Parganas district administration has been ordered by the state health directorate to conduct a probe. The district's chief medical officer of health Tapas Roy said a four-member team formed to probe the incident had filed a preliminary report. "I have sent it to Swasthya Bhawan," he said.
A Balaram Hospital official claimed that "flawed entry of the home address against the name of another Covid patient, who had actually died", led to the goof-up.
Khardah resident Sudip Mukhopadhyay, the son of Mohini Mohan Mukhopadhyay, 75, who died and whose body had been handed over to Sanjib, was shocked and demanded punishment for the person responsible for the error.
A source said the mix-up came to light on Friday evening when hospital authorities called Sudip to take his father back home. On Sudip's arrival, hospital authorities produced Sibnath Bandyopadhyay before him. Sudip said the man was not his father.
"Hospital officials insisted I accept the man as my father. The elderly man identified himself with another name, but officials did not accept it. Eventually, the elderly man arranged to call his son who was shocked to see his father alive," said Sudip.
It was then that Sudip realised that his father was dead and had been cremated by strangers.
A relative of Sibnath said that on November 13 hospital authorities conveyed the news of his death. "We were shown the body from distance. The packed body was burnt following rituals under administrative protocol..."
Hospital sources said Mohini Mohan, admitted on November 4, had to be shifted Kadambagachi Covid hospital in Barasat on November 7, where he died six days later.
"While shifting to Barasat, the details of Mohini Mohan got mixed up with that of Sibnath. So, (when Mohini Mohan died) Sibnath's family was told about the death," said a source.
Sudip said that it is surprising that since November 7, hospital authorities could not realise their mistake. "They kept giving me regular updates on my father's recovery," the bereaved son said.
A huge crowd gathered at Sibnath's Birati home to see him and greet him for his new lease of life.
The administrator of Khardah municipality Kajal Sinha called the incident unfortunate.
"I hope hospital authorities are careful to avoid such mistakes in future."