Cloud over college dream
Coronavirus worries loom over hill parents sending wards away for higher education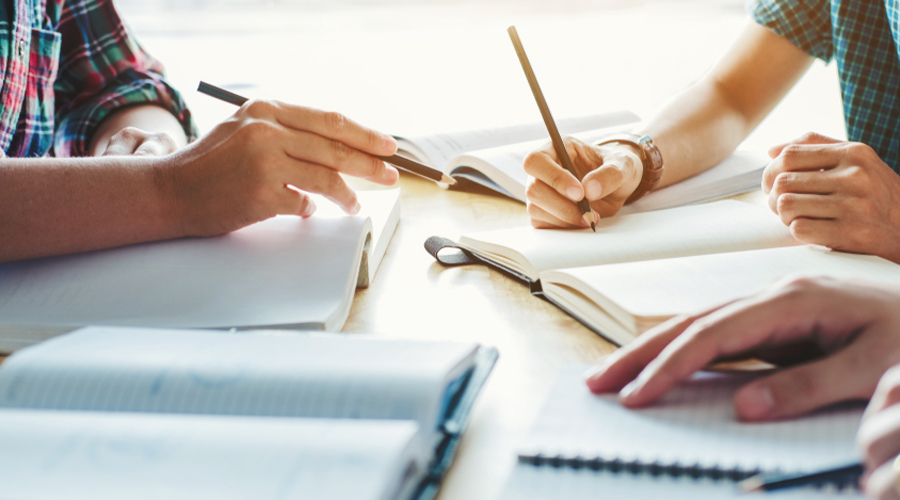 ---
---
Sagar Moktan (name changed), a businessman in Darjeeling, always wanted to enrol his daughter for a professional course at a metro city.
His daughter has been securing "above average" scores but just when everything is going according to the plan, Moktan is shaky about sending his daughter outside Darjeeling to pursue higher education because of Covid-19.
But there are hardly any colleges which offer professional courses in the hills.
Prakash Mani Pradhan, director of Rockvale Academy and also of Rockvale Management College, has been keeping track of his students since 2000.
"For the past 15 years, almost 80 per cent of the students have been going to Siliguri and beyond to pursue their higher education," said Pradhan.
Moktan, however, said: "We have discussions within our family everyday on whether we should send our daughter outside Darjeeling. There are hardly any professional colleges in the hills. We are in a fix as nothing is predictable about the pandemic."
Educationists in the hills echoed Pradhan. Apart from lack of enough professional colleges, the educators said belief that students would be "smarter" if exposed to the outside world was another reason for the growing trend of parents sending their wards to faraway places.
"Counsellors have also entered the market, making admission outside a lot easier. Since a lot of people from the hills are already studying outside, it is now much easier for new students to go to metros," said an educationist.
The educationist added that "some colleges were even offering students loans and placement offers" and "admissions in metro colleges became much easier".
The situation is, however, different this year.
Board results are expected to be out by July 15. "We have to make up our mind soon," said Moktan.
"We offer three-year BBA, Bachelor of Travel and Tourism Management and Bachelor of Hospitality Management but seats are limited," said Pradhan.
Anticipating a huge demand, Gorkha Janmukti Vidyarthi Morcha (Binay Tamang camp) on Tuesday wrote to state education minister Partha Chatterjee, requesting the government to increase the number of seats in hill colleges.
Such is the scene in the hills that it does not even have colleges for popular courses like law, medicine or engineering. There are 14 government colleges with a total seating capacity of around 4,500 in the hills.
Darjeeling Government College has the largest number of seats at 1,700.
Biswas Chhetri, vice-president, Gorkha Janmukti Vidyarthi Morcha (Binay Tamang camp), said: "We are pretty confident that many hill students would prefer to enrol in hill colleges this year even though there is lack of choice for professional courses."