Dole eludes workers in shut tea gardens
2-month delay on account of the lockdown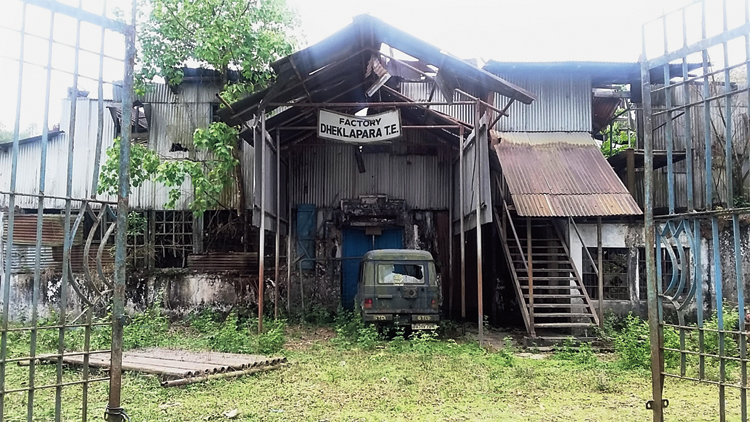 ---
---
A halt in disbursal of financial assistance by the state government has added to the woes of over 10,000 jobless workers and their families in nine closed tea gardens in the Dooars.
Under the Financial Assistance to Workers of Locked Out Industries (FAWLOI) scheme, the state labour department provides a monthly assistance of Rs 1,500 to each permanent worker of the locked out gardens.
"In the past two months, we have not received the cash that is usually transferred to our bank accounts. This has worsened our condition as we are jobless and do not have anything other than the food grains provided by ration shops," said Raju Kerketta, a worker of the closed Dheklapara tea estate.
Senior officials of the state labour department said the delay was on account of the lockdown.
"Those entitled to the FAWLOI cash had been receiving it regularly for months. There has been a problem because of the lockdown. Soon, the money would be disbursed," said Md. Rizwan, the additional labour commissioner of Siliguri.
Jaschinta Lohar, a woman worker of Bundapani tea estate that has been lying closed for over two years, elaborated on the crisis.
According to her, ever since the garden has closed down, many people, mostly youths, had gone to different places of Bengal and other states to work as contractual workers. "They are returning home now and most of them are left with no money. There are families with two or three members in the garden. But after the return of migrant workers, there are five or even six members in a family now," she said.
Those who stayed back in the closed gardens had been doing odd jobs like collection of sand, stones and pebbles from rivers. They all are jobless now.
"In such a situation, the financial assistance has stopped," added Jaschinta.