Remote village sets an example
2,000 residents enforce quarantine protocols on returning migrant labourers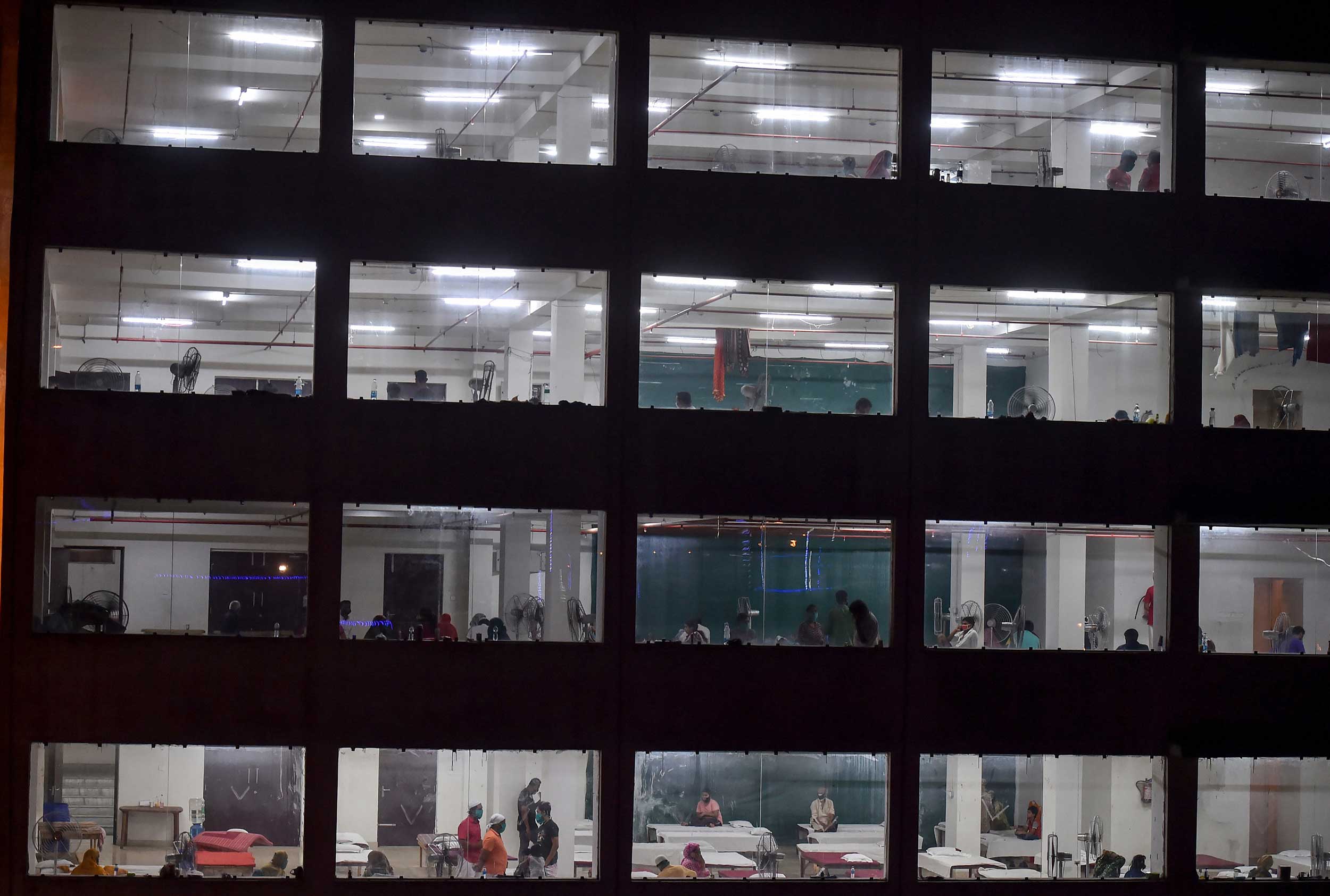 ---
---
A small village of around 2,000 residents in a remote part of Murshidabad has set an example to help block officials enforce quarantine protocols on returning migrant labourers.

Sixteen youths had returned from Kerala by train five days ago to Nakheraj village in Raninagar, some 50km from Behrampore town. Eight more are likely to arrive this week.
Former panchayat chief Khaled Sheikh and a group of Nakheraj residents raised funds to pay for a full-time guard at the local quarantine centre set up at the primary school.
This apart, villagers have also roped in a decorator to erect a high bamboo fence around the premises.
"Under no condition can we put our families at risk (of contracting Covid-19). It is just a matter of a few days before they can be reunited with their families. It is a small price to pay for everyone's safety," said former Raninagar-II panchayat chief Sheikh, who is also a resident of Nakheraj.
Khaled, along with present panchayat members Mustafa Sheikh and Selim Sheikh, this week collected over Rs 10,000 from villagers, reflecting the spirit of self-help and awareness that has percolated into this remote village.
Their move sets a positive example at a time when the behaviour of migrant youths returning from hotspot states — avoiding institutional quarantine, for instance — has posed a challenge to district authorities in several parts of Bengal.
The hired security guard said "an agreement in a friendly spirit" has already been struck among him and the youths. "I can see that these boys won't pose a problem," said guard Lutfar Sheikh, 30, also from the same village.
Villagers of this tiny 2sqkm village are also sending home-cooked meals to the youths.
"We are all a family here. We won't cause problems for each other," said one of the migrant returnees, Mainul Sheikh, 24.
Murshidabad's additional district magistrate (general) Siraz Daneswar appreciated the awareness of the villagers and hoped others would follow them in the battle against the novel coronavirus.