5 from Bengal die in UP truck accident
All had boarded the truck from Rajasthan's Bharatpur, where they worked in stone quarries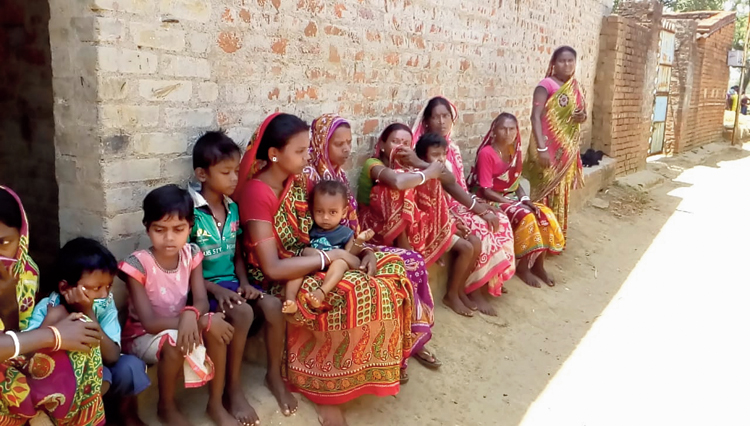 ---
Raiganj
|
Published 16.05.20, 10:51 PM
|
---
Five migrant workers from Bengal — four from Purulia and one from North Dinajpur — were killed along with 20 others when two trucks collided in Uttar Pradesh's Auraiya early on Saturday.
The four migrant labourers from Purulia have been identified as Chandan Rajwar, 24, Milan Badyakar, 20, Ajit Mahato, 48, and Ganesh Rajwar, 22.
Chandan and Milan are residents of Dumdumi village under the Purulia Mafaswal police station area, while Ajit and Ganesh hail from Uparbatri and Jhalmamra villages, respectively, in Purulia's Jaypur. Three other migrant workers from the district were injured in the accident.
Akbar Ali, 22, a resident of Rampur village under Hemtabad block of North Dinajpur, was the fifth migrant labourer to have been killed in the mishap. All five had boarded the truck from Rajasthan's Bharatpur, where they worked in stone quarries.
"Forty of us were travelling in a truck from Rajasthan. The truck was to drop us at Bihar's Gaya, from where we were to walk home. Around 3am on Saturday, our truck hit a stationary lorry at high speed and overturned," said Kailash Mahato, a migrant worker, over phone from Auraiya.
Dumdumi villagers said the workers had called up their families on Friday evening to inform that they had hired a truck and would return home soon. "He also said that they were carrying sufficient food. It was early morning when my younger son received a call informing him about Chandan's death," said Bhiksakar Rajwar, the father.
Family members said Chandan, an arts graduate from a Purulia college, had set off for Rajasthan to earn enough so that he could open a shop in his village.
"He had been upset about not finding a job. He had promised to return once he had saved enough money to set up a shop," said Chandan's cousin Anup Rajwar.
The remaining four who died in the accident were sole earners in their families.
"It was heartbreaking to visit Ajit Mahato's home in Jaypur. The sole breadwinner of the family has left behind his wife and three daughters," said Sujoy Banerjee, the sabhadhipati of the Purulia zilla parishad.
North Dinajpur resident Akbar's family members face an uncertain future as they depended on his income. "His sudden demise has left us devastated," said a wailing Ashma Begum, Akbar's mother.
As the news spread, locals swarmed his house. Police officers and Hemtabad BDO Pritwish Das had called on the bereaved family.
Gautam Pal, the North Dinajpur district Youth Trinamul president, met Akbar's parents and handed over a cheque of Rs 1 lakh to Akbar's father Muksed Ali.
The state government has announced a compensation of Rs 2 lakh each for the families of the five migrant workers.
"The government will give Rs 2 lakh to each of the deceased migrant workers," said minister Santiram Mahato.