'2 causes' for ration rage
Low Centre supply, instigation blamed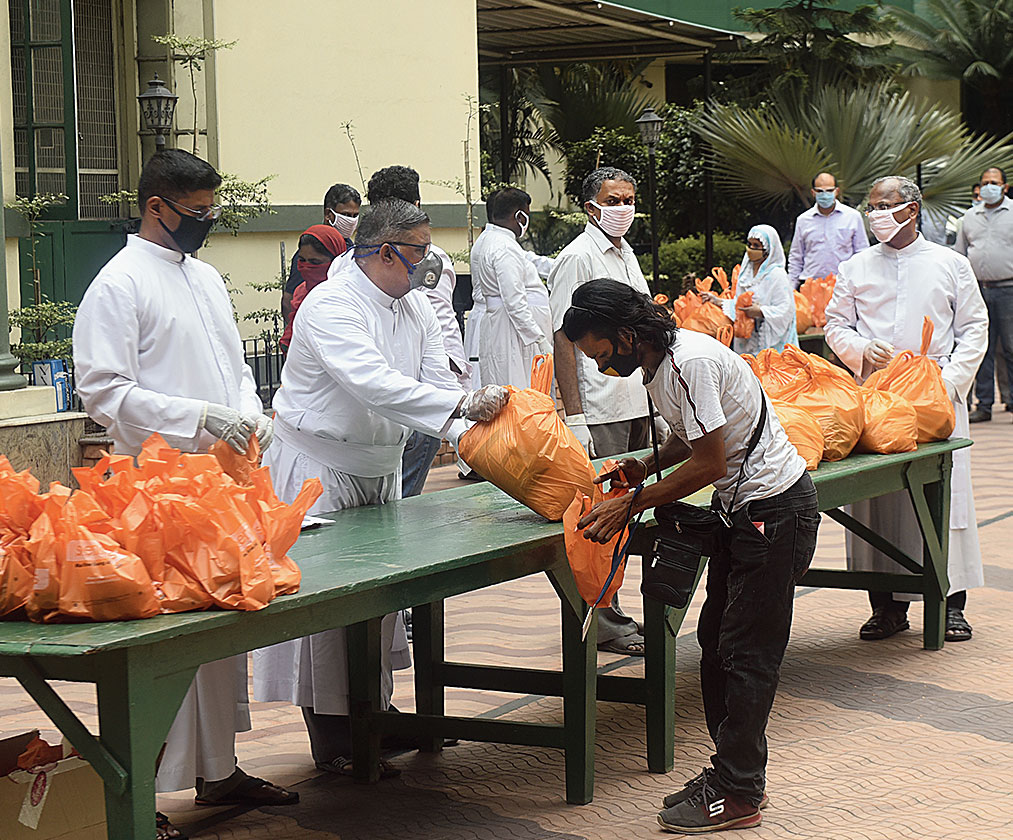 ---
|
Calcutta
|
Published 02.05.20, 10:37 PM
---
Calcutta: The Bengal government has identified inadequate supplies from the Centre and Opposition instigation of hungry people as the main reasons for the violence blighting the public distribution system in several parts of the state, a senior official said on Saturday.
The violence, according to the official, has been triggered by lack of supply of pulses under a central scheme and the absence of clarity on who would get additional food grains free of cost.
On March 26, the Centre had announced a special scheme, the Pradhan Mantri Garib Kalyan Anna Yojana, for the poor for three months soon after the lockdown came into force.
Under the scheme, 6.01 crore people in Bengal who meet the criteria under the National Food Security Act (NFSA) are to get 5kg of rice and 1kg of pulses free of cost over and above their normal allotment under the PDS for three months.
Sources in the Bengal food and supplies department said the Centre had not sent adequate pulses under the scheme. The state started distributing rice to the beneficiaries of the scheme through the PDS after it received an allotment of 3 lakh tonnes.
"We have received only about 4,000 tonnes of pulses while we need more than 14,000 tonnes to run the scheme for a month. We can't start distributing pulses until we get the entire monthly allotment as it could lead to serious trouble across the state," said another official.
Lack of clarity on the central scheme's beneficiaries has also caused confusion at a time uncertainty over the lockdown has created panic among the poor, who have lost income opportunities as there have hardly been any economic activity.
"The Centre did not take any initiative to let people know that only those covered by the NFSA would get additional 5kg of rice," said a source.
A section of officials said the Opposition parties, primarily the BJP, had taken advantage of this and provoked people to attack ration shops. Such attacks were reported in Murshidabad and East Burdwan on Saturday too.
Bengal has 9.9 crore ration card-holders. While 6.01 crore card-holders are covered by the NFSA, the remaining 3.9 crore people are given subsidised food grains by the state government and would not receive the additional rice under the central scheme.
"It is easy to instigate people when they are hungry," an official said.
The state BJP denied the charge of instigation and said the people were protesting spontaneously against corruption by Trinamul leaders.